Carro, a Singapore startup with USD18 million in investment funds, solves all the issues you faced when you sell or buy a used car!
With the intense competition between Uber and Grab, booking a car or cab is now cheaper than driving your own car. There's no carpark fees and fuel charges, and you get to just relax in the car on the way to your destination!
You may have realised the same and want to sell your car. But the problem is how and where?
Questions arise: where to sell my car, how much is my car worth, which dealer can you trust, what is the market price now and many more!
Carro (carro.sg), an online used car marketplace, was set up to resolve all these questions that car buyers and sellers may have. This local company connects used car buyers and sellers directly without a middleman, thus providing transparency, trust and convenience to both the car buyer and seller.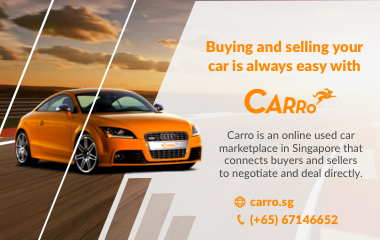 You get to sell your car with listings on multiple platforms and all paperwork handled for you at a small fee, without a dealership's cut. Investors have endorsed this business strategy by investing more than USD18 million since startup!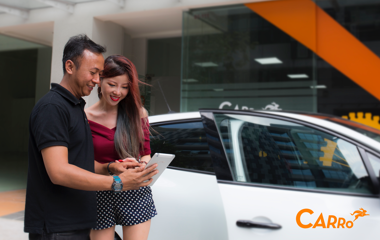 Selling Your Car
Carro will perform a price analysis and present you with a recommended price of your car and then provide regular analysis on your listing thereafter. You can continue to drive your car with no worries while Carro looks for a buyer. There's no more need to leave your car at the dealership for the buyers to view and test!
The best thing is, you have ZERO WORRIES on whether you can find a buyer, cuz Carro guarantees a sale within 30 days! 
Carro guarantees to buy a car from you at the recommended price if there are no buyers 30 days after the listing. This is why you should sell your car on Carro now!
Buying A Used Car
If you need a car, buying a used car is definitely more economical than a brand new car in Singapore. The value of a new car depreciates at a much faster rate than that of a used car, plus the used car price already includes COE!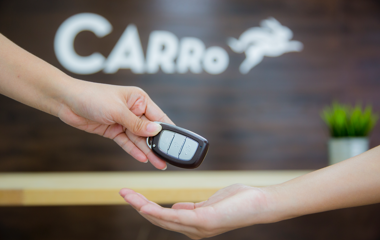 Buying a used car on Carro is as hassle-free and transparent as the selling process, with services such as:
Free consultation with experienced in house mechanic to understand the condition of the car
Car Experts to provide valuable market insights to ensure competitive prices
6 months Carro Care warranty to protect you from unexpected repair costs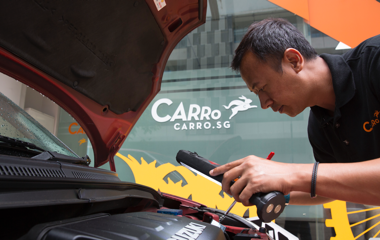 Buying a used item comes with the risk of discovering unexpected defects. Carro understands this risk and provides a 6 months warranty to protect you against unexpected repair costs, letting you enjoy your car without worries.
Get an used car now and earn extra money by becoming a Uber or Grab driver while going to work or going home!