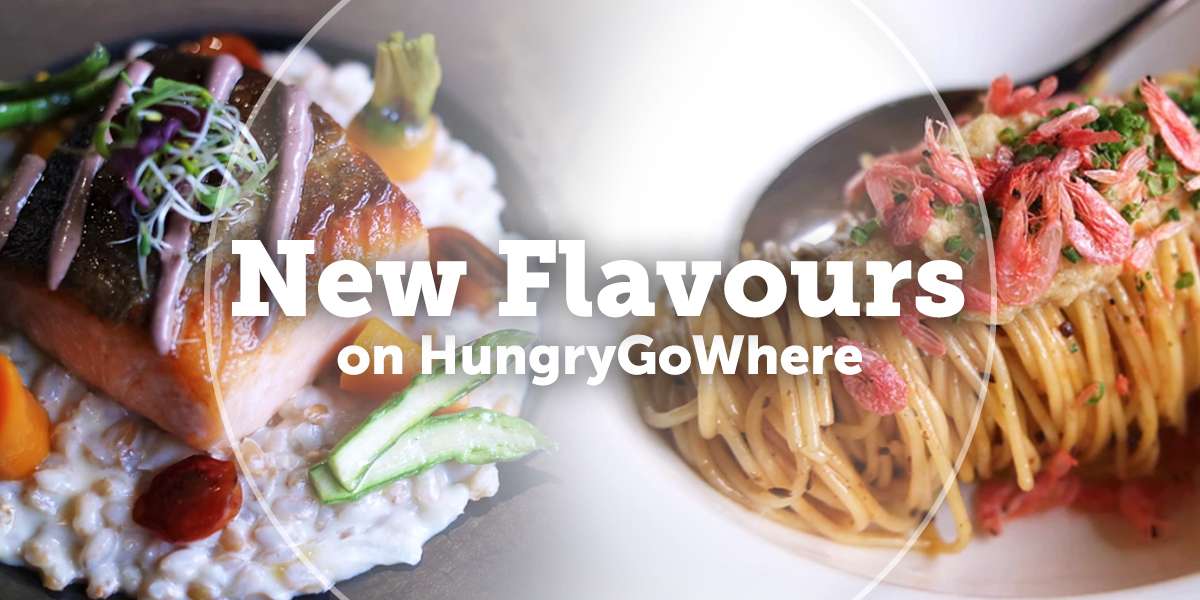 Hi Hungry buddies,

Quell those hunger pangs at these New Flavours on HungryGoWhere.

From Saveur and Meat Smith @ Cocotte to Epiphyte and Soi Thai Soi Nice, it's a never-ending list of What's New and What's Hot to check out on HungryGoWhere!

New Additions

Meat Smith @ Cocotte
Serving up Southern American BBQ with an Indian flair, this modern smokehouse caters breakfast, a la carte dishes and a variety of craft beers, cocktails and bourbons for the hungry and thirsty.
MUST TRIES: Tandoori Chicken & Cauliflower Pilaf, Crab & Saffron Biryani

Fasta
Fasta's all about innovative and gourmet pasta at affordable prices. Creating healthy, delectable fusion dishes, this café delivers pasta in fun and quirky flavours. You can get to create your own Fasta bowl for a change on the menu too!
MUST TRIES: Scallop Wallop, Chickinaki, Shio Ba Mee, Smokey Quacky Ducky

Hareloom Bistro Modern
Think French + Singaporean cuisines and you'll get Hareloom Bistro Modern! Offering big flavours in its food, this café and bar is located in Tanjong Pagar area and is known to be busy, so remember to make your reservation first before heading down.
MUST TRIES: Sambal Snapper, Smoked Duck, Hareloom's signature Rendang Burger.

Epiphyte
Be sure to find instagrammable food pics at this garden themed café, conceptualised as an infusion of food, art and nature.
MUST TRIES & INSTAGRAM-WORTHY FOOD: Pink Risotto, Twilight (Galaxy Cake), Terrarium
Foodcoholic
A fusion of Italian and Indian favourites, Foodcoholic is a good choice for dining in groups with its relaxed setting and a wide range of food choices.
MUST TRIES: Butter Chicken, Chana Masala, Chicken Burger, Mutton Rogan Josh

Soi Thai Soi Nice

Headed by Chef Worawong Phairat from Bangkok, who has an impressive 19 years of experience, their signature Royal Thai Hotpot is the first of its kind in Singapore, prepared with premium ingredients such as crayfish, tiger prawns, roasted pork and more, submerged in home-made authentic Tom Yam broth. It's army-stew hotpot, Thai style. So yummy!



Foxhole Café
This is the perfect place to chill with good food and coffee. Look out for the beautifully hand-painted, Unicorn wall mural - your first instagram-worthy shot, besides the food.
MUST TRIES: Chilli Crab Meat Croissant with Raspberry/Black Truffle Chips, Sour Cherry Chocolate Cake with Rum & Raisin Ice Cream, Chicken Lasagne


Need help? Call us at +­65 ­68­84 ­68­84
Download the free HungryGoWhere app on your mobile at
app.hungrygowhere.com