The annual GSS mega sale is back and many shoppers have their wallets ready to sweep up all the deals at shopping areas like Orchard, MBS!
But do you know that the best deals are actually right at our World's No. 1 Changi Airport? You can enjoy double GST savings, get double Changi Reward Points and chances at the Changi Millionaire lucky draw and also up to 50% off over 100 deals at iShopChangi.com!
Surprised? Let BargainQueen show you all the best deals so that you won't miss out!
Singapore Changi Airport offers one of the world's most competitive duty-free shopping prices for locals who are travelling overseas or tourists visiting Singapore. The duty-free shops at Changi Airport are definitely the first and last "attraction" to visit!
What if you are on a tight schedule and do not have enough time to shop?
Singapore Changi Airport's online duty-free shop, iShopChangi is here to save the day!~  Take your time to leisurely shop at their website from 3 weeks, or up to 18 hours in advance and then collect your purchases at designated counters before you fly or when you arrive.
iShopChangi GSS Promotion 1: Save Double GST, Get Additional 7% OFF Your Duty-free Purchases!
In Singapore, duty-free shopping means getting 7% GST off. But now at Changi Airport's online duty-free shopping platform, iShopChangi, with a minimum spend of $280, you can enjoy another 7% off on top of the existing 7% GST savings!
For example, if the original price of an item is S$100, after 7% GST savings it will be S$93 and then another 7% off S$93, the final amount will be S$86.49. Remember , this promotion is only valid with a minimum spend of S$280!
iShopChangi GSS Promotion 2: Earn Double Changi Rewards Points for Your Purchases
Exclusive for Changi Rewards members, earn double Changi Rewards points for your purchases on iShopChangi this GSS. You need to spend a minimum of S$50 to qualify and double points is awarded up to a maximum of S$300 nett spend per transaction, while stocks last.
iShopChangi GSS Promotion 3: Double the Chances in Be a Changi Millionaire Lucky Draw!
Remember Changi Airport's Annual Mega Event - Be a Changi Millionaire Lucky Draw? From now till 31 October 2017, you stand a chance of winning S$1,000,000 and the All-New Volvo S90 when you shop and spend at iShopChangi or participating stores in Changi Airport!
And the good news is, if you shop and spend a minimum of S$50 at iShopChangi, you will get double chances in the lucky draw! Grab the additional chances to get ahead of others and a step nearer to becoming a millionaire!
iShopChangi GSS Promotion 4: Enjoy Up to 40% OFF Sitewide & Buy 1 Get 1 FREE (=50% off!)
iShopChangi has specially selected over 100 GSS Special deals with up to 40% off and Buy 1 Get 1 Free offers! Too many products, don't know what to buy?
Check out BargainQueen's secret wishlist, with the best duty-free deals that you can't miss!
1. Banila Co. Clean It Zero 100ml
Removing your makeup thoroughly is the most important step of your skincare routine! Banila Co. Clean It Zero has received many positive reviews as it is formulated with papaya, acerola and herbal extracts, which help to keep your skin supple and fight against aging. There are different versions catering to different skin types, Purity for sensitive skin, Radiance for dry skin etc. Choose the one for your skin type!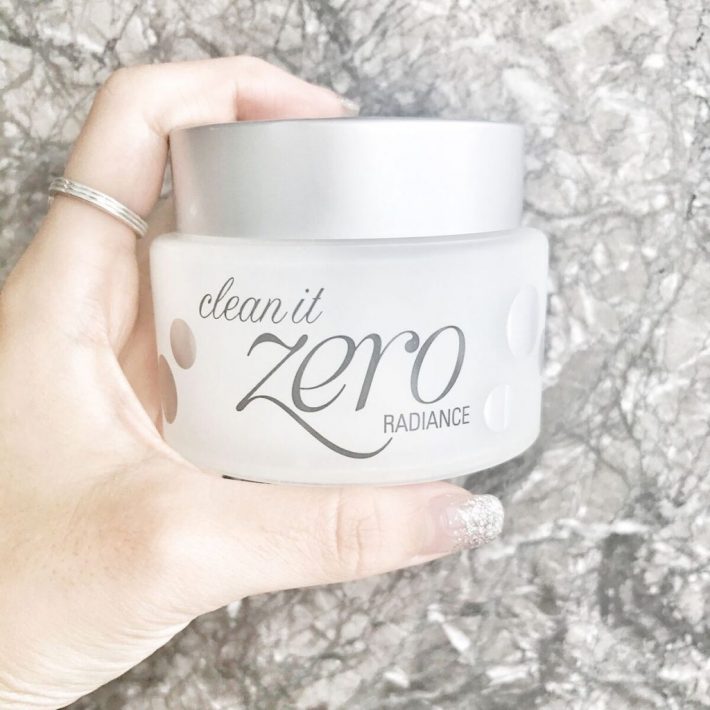 (image credit to IG)
iShopChangi Price: $25.10
2. KIEHL'S CREAMY EYE TREATMENT WITH AVOCADO 28G
Much loved by many, this eye cream is effective yet affordable. Formulated with Avocado Oil, this eye treatment gently moisturizes the delicate eye area. It has been ophthalmologist and dermatologist-tested and does not migrate into your eyes.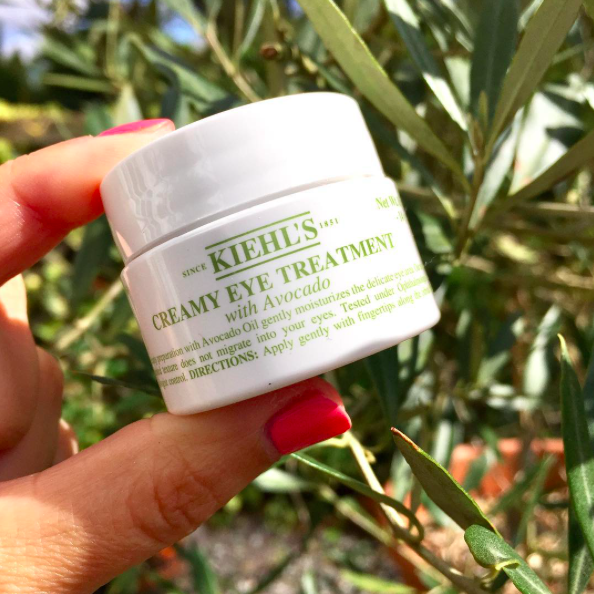 (Image Credit to IG@blondeteaparty)
iShopChangi Price: S$41.20
3. Estee Lauder Advanced Night Repair|Synchronized Recovery Complex II
Estee Lauder's most comprehensive anti-aging serum ever. Advanced with exclusive repair technology, it is proven to significantly reduce major signs of visible aging. So effective, this powerful recovery complex supports the natural synchronization of skin's nighttime repair process. Take advantage of the restorative power of night and see your skin look smoother, younger, more radiant. Inspired by groundbreaking research, it's the one formula your skin shouldn't live without.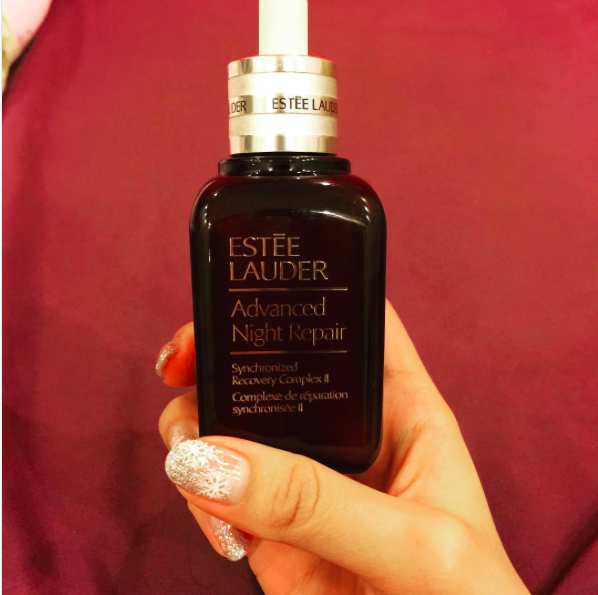 (Image Credit to IG@dorise_1130)
iShopChangi Price: S$131.80
4. INNISFREE No Sebum Mineral Powder
This loose powder is definitely among the most affordable with its S$7.60 price. The effectiveness however, is definitely comparable to those luxury brand loose powders which cost much more! This mineral powder controls water and oil balance on your skin with Jeju natural mineral and mint extracts. Lightly powder T-zone on your face with puff or brush in order to set your make up and control excessive sebum.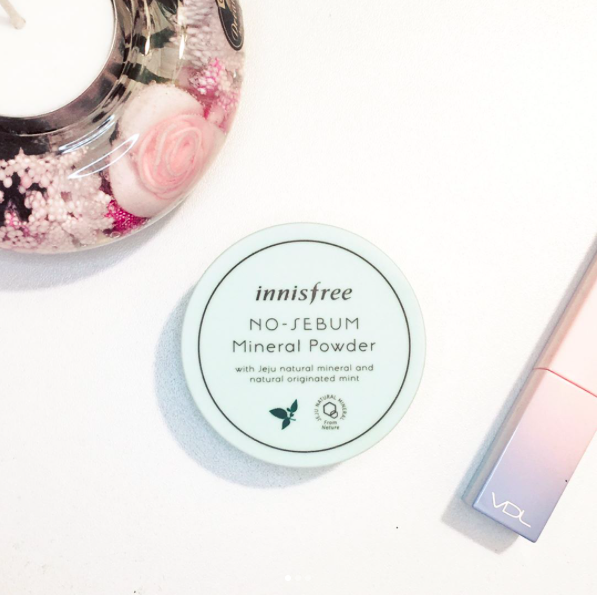 (Image Credit to IG@kiskachan)
iShopChangi Price: S$7.60
5. YSL Rouge Pur Couture #52 Rosy Coral
Lipsticks are like women's clothes, you can never have enough! YSL lipsticks are irresistible to every woman. Many of their colours have sold out countless times. YSL Rouge Pur Couture #52 Rosy Coral is definitely one such colour, ever since it was worn by the Korean actress, Jun Ji Hyun in the hit Korean drama My Love From Another Star. This almost neon colour will brighten your complexion, whether you wear it Korean-ombre-style or pack on full.
In just one stroke, luxurious, rich color dresses the lips with intense hydration and antioxidant care. In a signature couture jewel-like packaging, Rouge Pur Couture delivers the promise of edgy style and ultimate feminine strength.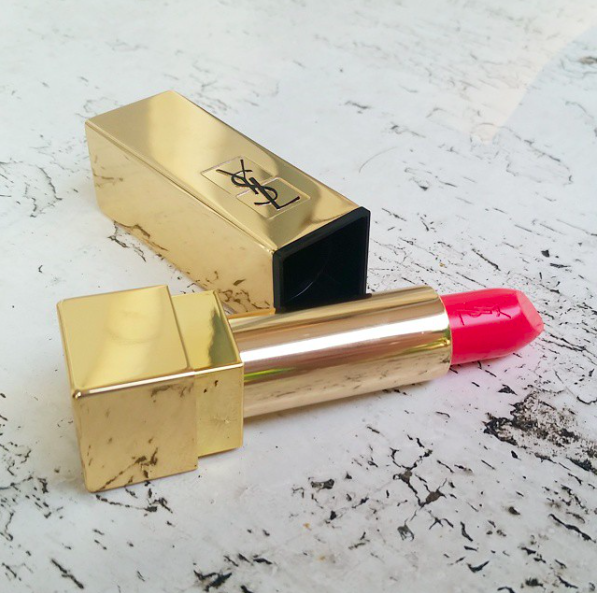 (Image Credit to IG@ideastolife)
iShopChangi Price:S$44.00
6. ANESSA Perfect UV Sunscreen AQUA Booster 60ml
Sunscreen is another essential skincare in sunny Singapore. Sun protection is far more important than whitening! This sunscreen from Anessa is one of the bestseller sunscreens and buying it at Changi Airport is really worth it because for the same price as other online shopping agents, you can get it at 90ml instead of 60ml!
With Aqua Booster Technology, the UV protection veil becomes even more effective bond with sweat or water. Endurance formula against over repeated UV exposure. Very water resistant. Easily removable with soap or daily cleanser. Provides treatment effects for UV-induced damage such as dryness. The dewy yet non-sticky texture feels gentle on skin.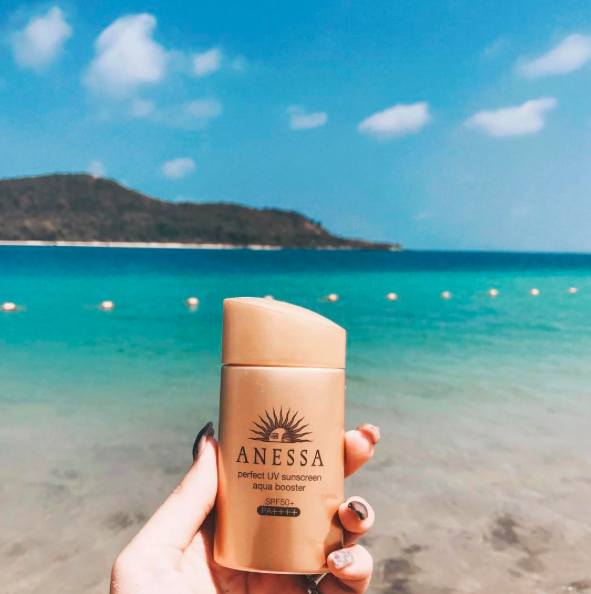 (Image Credit to IG@mossster_)
iShopChangi Price:S$43.00
7. Avene Thermal Spring Water Spray Twin Pack, 2x300ml
If you are always in air-conditioned rooms, how do you hydrate your skin? Avène Thermal Spring Water is captured directly at its source, ensuring that all its soothing and softening properties are preserved. You will feel wrapped in soothing softness. All the gentle purity of Avène Thermal Spring Water provides you with long-lasting protection.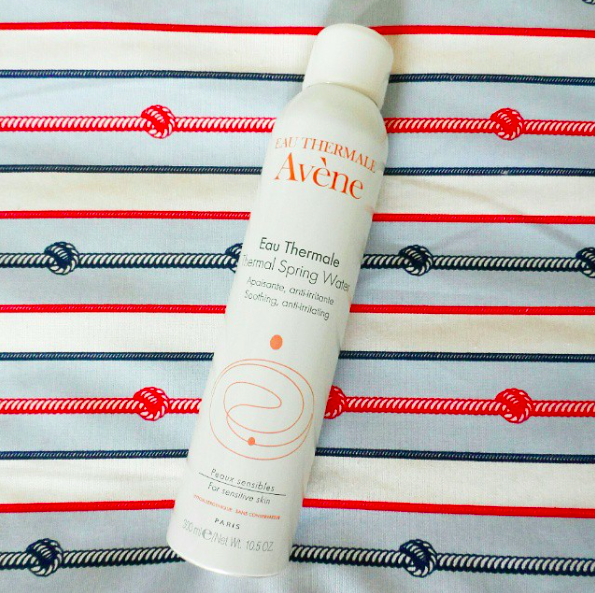 (Image Credit to IG@thestylebat)
iShopChangi Price:S$27.90
8. Sulwhasoo Essential Duo Set
Essential Balancing Water EX 125ml + Essential Balancing Emulsion EX 125ml. Formulated with Korean Medicinal Herbs, the gel-textured Essential Balancing Water effectively hydrates the skin and soothes the skin while promoting deep hydration. It penetrates deep into the skin and provides the skin with optimum hydration and nutrients. Essential Balancing Emulsion softens skin texture and improves skin clarity by promoting skin's natural circulation, leaving skin smooth and supple.
(Image Credit to 豆瓣网友PandaBaBy)
iShopChangi Price:S$115.20
9. Eu Yan Sang (S) Pte Ltd – Pure Cordyceps V-Essence
Eu Yan Sang has always been one of the local reputable health supplement brands. Eu Yan Sang Pure Cordyceps™ improves vitality and boosts energy by increasing ATP (Adenosine triphosphate) levels in your body. Being a working adult, you have little time to spend on brewing wild Cordyceps so Eu Yan Sang Pure Cordyceps™ is the perfect choice. It can be taken right out of the bottle so you save time and it is a great choice for a gift too!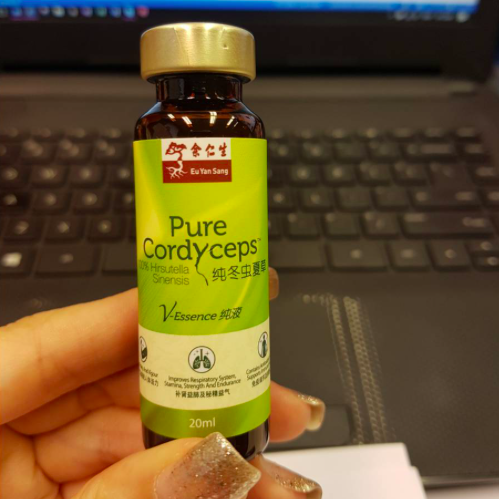 Image Credit to IG@vougebaby)
iShopChangi Price:S$45.79
10. GoPro HERO 5 SESSION 
If you are familiar with GoPro, you will know Hero4 Black and Hero4 Silver. They were GoPro's bestselling products for the past 2 years. The new GoPro Hero 5 Session was launched not long ago, combineing 4K video, one-button simplicity and voice control all in a small, waterproof design. The micro-USB connection used by the older models has been replaced by the latest USB-C. The size is also smaller than Hero5 Black, making it very popular amongst all the models!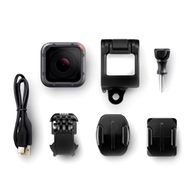 (Image Credit to iShopchangi)
iShopChangi Price: S$449.00
Are you ready to start your shopping and enjoy double GST savings, enjoy double points and double chances in the Changi Millionaire lucky draw? Go, go, go now!