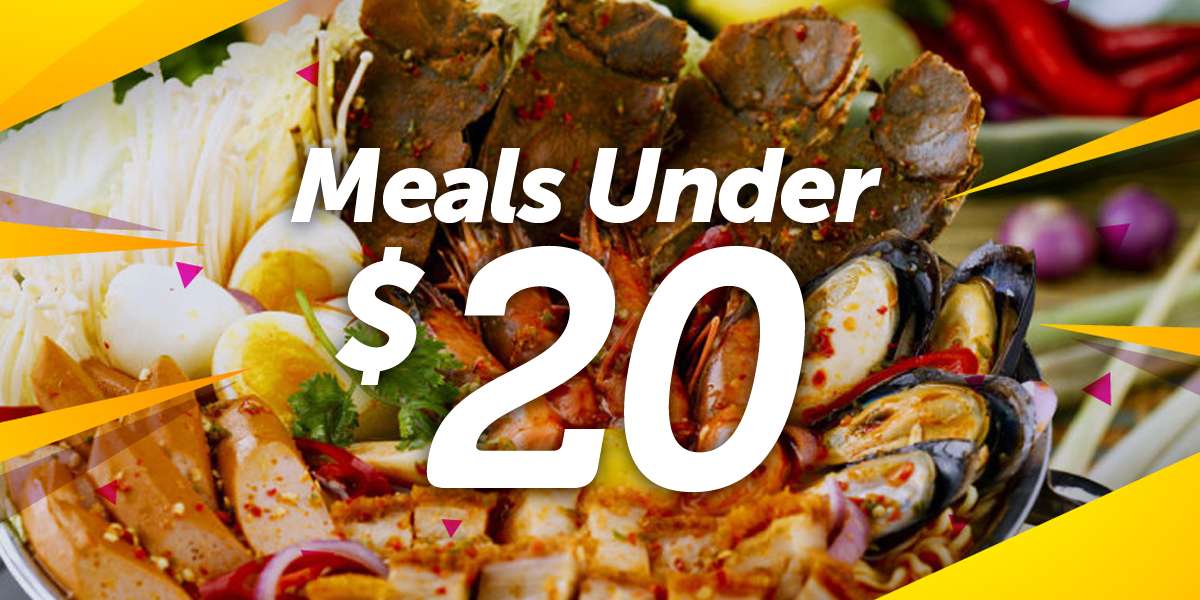 Hi Hungry Buddies,

Before school reopens next week, head over to Sentosa Island for some fun in the sun where we've got a bunch of places to end the day off with a sumptuous feast. On the mainland, we've got meals under $20 which are sure to satiate your hunger on a budget.

Mighty Meals

Bangkok Jam
Ever had chicken wings stuffed with mushroom and glass noodles? If you have not, you've got to try this creative dish at Bangkok Jam. Enjoy authentic Thai cuisine whipped up in a bistro-styled dining space for an average of only $15.
Soi Thai Soi Nice

Discover the tantalising flavours you've been missing out on with a bite of the fresh ingredients like Tiger Prawns immersed in the tangy Tom Yum soup base. The Royal Thai Hot Pot is perfect for sharing while their extensive ala carte menu is capable of satisfying whatever cravings for Thai food you still have.
PocoLoco
With a menu averaging $15, get ready to satisfy your tummy without burning holes in your wallet. PocoLoco commits to serving up authentic Italian flavours by using ingredients which are either imported from Italy or made entirely from scratch. MUST TRIES: Handmade Seaweed Pasta with Crayfish, Pesto Pasta.
Sin Ma Bak Kut Teh
Their specialty Bak Kut Teh and other regional delights will remind you just how mouth-watering these simple dishes can be. Don't forget to invite the whole crew over, the laid-back atmosphere and options for larger portions make group dining effortless.

Eat Me
An extensive menu comprising wholesome sandwiches and wraps await you alongside their fan-favourite salads. Eat Me is the go-to destination for nutritious dining without breaking the bank. You can even customise your own salads to get exactly what you want. MUST TRIES: Big Miss Steak, British Classic.
Mooks Thai Bistro
Unpretentious authentic Thai cuisine is what you can expect to be digging into at Mooks Thai Bistro. Its casual atmosphere lets you enjoy their lovely signature dishes like Green Chicken Curry and Tom Yum fuss-free. Don't forget to have a taste of their sweet Mango Sticky Rice before you leave.
Ah Dong Teh House

Halal-certified Canto-Western eats are hard to come by nowadays. Their operating hours extend past midnight so you supper hunters can get your late night bites here as well. At just $15, you'll get to enjoy a hearty main, perfect to satisfy your hunger.
The Bomb Bistro
Delectable Western cuisine with a local flavour at wallet-friendly prices is what draws the crowd at The Bomb Bistro. Students will also rejoice at set meals for under $10. MUST TRIES: Salted Egg Prawn Pasta, Pan Seared Red Snapper.

Need help? Call us at +­65 ­68­84 ­68­84
Download the free HungryGoWhere app on your mobile at
app.hungrygowhere.com