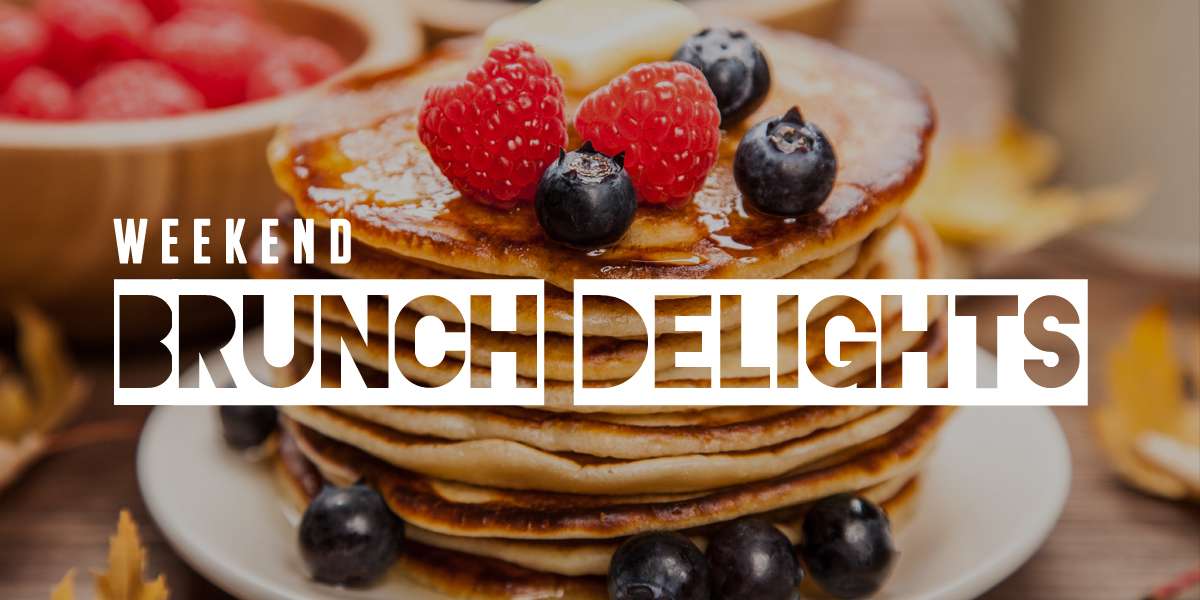 Hi Hungry Buddies,


We understand how important weekend brunch is to you. We've put together a list of our favourite spots so you could discover some new hideaways for your weekend dining retreat.
Weekly Brunch Pleasures

Mo'mor Izakaya
Brunch Set Menu from $25++

Choose between the clean concrete interior or the breezy al fresco dining space. This contemporary gastro bar brings you hearty European cuisine with Japanese influences. Their Brunch Set Menu lines up three courses for your indulgence at just $25++.
Escape Restaurant & Lounge
Special Pop-Up Sunday Brunch

Marvel at skilled chefs in interactive kitchens preparing local fare ala minute. Operating round the clock, feel free to grab a bite even when everyone else is snoozing away. A special menu awaits you for Sunday brunch by the poolside.
Open Door Policy
Put together your idea of a sumptuous brunch from their 100% gluten and dairy-free menu brimming with flavours. A step into the brick and wooden interior whisks you back to the iconic saloons of the Wild West for an immersive dining experience. MUST TRIES: Vegan Maccheroni Pasta and Caramelised Banana French Toast.
Bochinche

Argentine restaurants are a rare find in Singapore. Grab a seat by the open kitchen because that's where you'll get to see the magic happen. Watch in awe as premium ingredients are expertly transformed into your next favourite meal. Pick up some foodstuff from Argentina at the grocer's market for your own feast back home.
Schmear
Get a taste of bagels hand-rolled the New Yorker way at Schmear, a totally pet-friendly delicatessen. Bring along your furry friends to this easy-going joint for a delectable brunch with nothing above $20. Nibble on pastries while you admire the majestic yachts parked along the quay.
Montana Singapore
Home of the Instagram-famous Freak Cakes that taste just as good as they look and your go-to spot for refreshing coconut cold brew coffee. Montana Singapore offers a variety of delectable options for your perfect weekend brunch in a relaxed atmosphere. MUST TRIES: Caramel Cookie Butter Freak Cake, Signature Mac & Cheese Waffle.
ERGON Greek Deli & Café

It's all about Mediterranean cuisine in this dining-retail hybrid concept. A list of nutritional sandwiches are bound to make your weekend brunch here both a fulfilling and guilt-free one. Their menu is further enhanced by the restaurant's commitment to use only organic eggs and milk.
Sarnies
English slang for sandwich, Sarnies has more than just pastries in store. Reminiscent of hipster cafés in Melbourne, the ambience is perfect for catching up over gourmet dishes while sipping on a fine cuppa. Grass-fed beef and hormone-free chicken are among the many fantastic highlights here.
Nosh
Tucked away in the lush surroundings of Rochester Park, dining at Nosh is akin to having a homely meal at a relative's residence. You'll be spoilt for choice choosing from the variety of international fare available. MUST TRIES: Cured Salmon, Devil's Breakfast.
Sunday Market

Indulge in Western-influenced Asian delights with quirky names like Just My Luck Sia and I'll Find Salmon Like You. The vintage décor and cutlery gives this joint a very nostalgic old-school vibe for a relaxing meal. The café and grub are definitely worthy of a spot on your Instagram feed.

Need help? Call us at +­65 ­68­84 ­68­84
Download the free HungryGoWhere app on your mobile at
app.hungrygowhere.com