Make Your 9 to 5
a 10 out of 10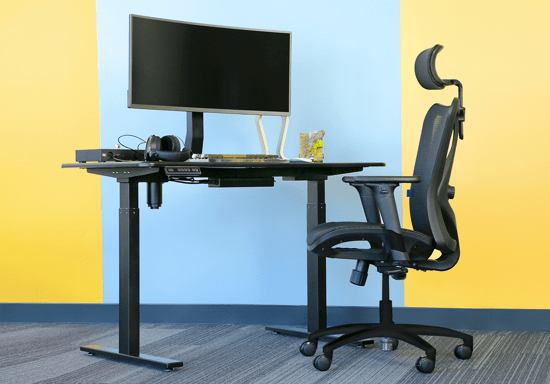 For many, the workplace is a second home. So why not make it as comfortable as it can be? The Massdrop Lift Sit-To-Stand Desk is designed to give you full freedom of movement, and can even improve your health. It features three motorized memory settings, 4 feet of desk space, and comes in nine color combinations. The ultimate complement to the desk? The Massdrop Flex Task Chair. It's got 3D adjustable armrests, adjustable neck and lumbar supports, and breathable mesh throughout—not to mention both the Flex and Lift are only available on Massdrop.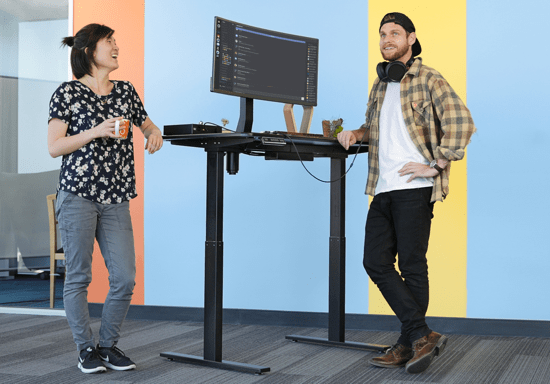 Known to improve blood circulation and reduce the risk of diabetes, cancer, and other diseases, standing desks are steadily gaining popularity. So we made our own. It features a high-strength aluminum drive shaft and a powerful motor with three memory settings, which means you simply press a button to go from sitting to standing. At 4 feet wide, it offers plenty of space and can support up to 180 pounds—not to mention it ships free in the continental US.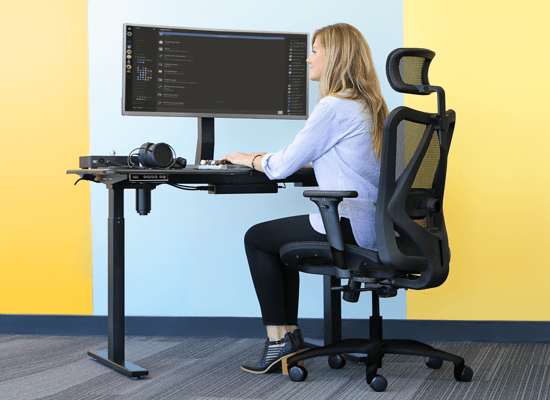 We spend nearly 8 hours a day sitting down. With the Flex, you'll be better supported and more productive during that time. Every aspect of the chair is made for adjustability, from the height and armrests to the neck and lumbar supports. Made with a sturdy aluminum base, the chair supports up to 400 pounds. Plus, it's got a breathable mesh construction for those longer days and ships free to the continental US.