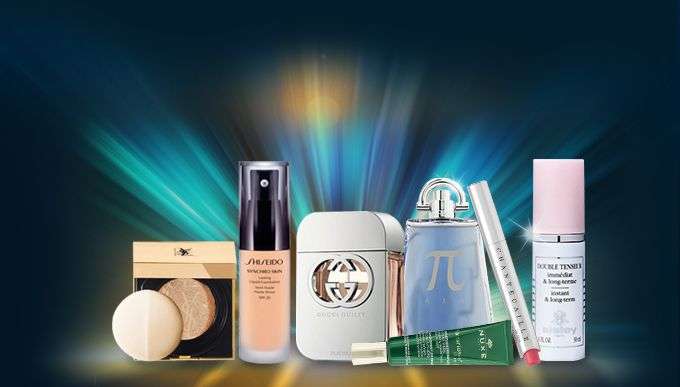 | | | |
| --- | --- | --- |
| | Nuxe - Nuxuriance Ultra Global | |
| | | |
| | Biologically-enhanced anti-aging care. | |
| | | |
| | Unveil the natural radiance within. This essential line enhances skin's suppleness with bi-floral cells that regenerate the skin from the inside out. | |
| | | |
| --- | --- | --- |
| | Sisley - Double Tenseur Instant & Long-Term | |
| | | |
| | Botanical skin-lifting ingredients. | |
| | | |
| | You shouldn't have to wait months to see results. This fresh gel offers a 'second skin' effect to smooth and lift he face instantly. No more waiting. | |
| | | |
| --- | --- | --- |
| | Chantecaille - Lip Sleek | |
| | | |
| | Sexy colours for a bombshell pout. | |
| | | |
| | Pucker up with this slick lipstick. It glides on for a wash of smooth, preppy colour that'll make your lips pop. | |
Cartier - Baiser Fou
A berry on top of a pretty pastry.
As delightfully sweet as your favourite dessert, this cute concoction will bring back memories of the cupcake days of yore.
Dolce & Gabbana - Light Blue Eau Intense
Intensely smooth layers of amberwood and musk.
With heavier florals than the original, this version amps up the musk and woods to create a delicious cloud that will linger for hours.
Gucci - Guilty Platinum Edition
Spicy floral blend for the urban romantic.
Wear this dazzling gem of a fragrance with zero guilt, because it will make heads turn. Pink pepper, lilac, and patchouli make a potent combo.
Givenchy - Pi Air
Frozen ginger and neroli evoke crystal clear air.
Fresh air, done right. Like newly-dried laundry, this floral composition is a gentle all-rounder, suitable for every occasion.
Guerlain - L'Homme Ideal Sport
Warm, aquatic spices for a day in the sun.
Almond and water notes let you float away on a seaside haven. Perfect intense, outdoor days when you need your fragrance to perform.
| | | |
| --- | --- | --- |
| | Layrite | |
| | | |
| | For barbers, by barbers. | |
| | | |
| | Top-of-the-line men's grooming created for men, by men. From clay to pomade, these products deliver suave styles and are guaranteed to impress. | |
| | | |
| | Shop more > | |
| | | |
| --- | --- | --- |
| | Serge Normant | |
| | | |
| | Achievable glamour for every woman. | |
| | | |
| | Created by a renowned hairstylist, this eponymous brand aims to transform a woman's everyday appearance, to get her from drab to fab. The full range includes shampoos and conditioners for every hair type. | |
| | | |
| | Shop more > | |
| | | |
| --- | --- | --- |
| | Veld's | |
| | | |
| | Super effective skincare made and designed in France. | |
| | | |
| | Incorporating rich, active ingredients from the wilds of South Africa, this French skincare line will seduce you with its fantastic performance. | |
| | | |
| | Shop more > | |
Shop now