If you have been eyeing a Foreo Facial Cleansing Brush, get your fingers clicking on your mouse now! We know many of our readers are looking for good deals on this highly raved facial cleansing brush, and we are telling you now, Double 11 is the best time to grab the best deal! Savings up to 25% online, so get one for yourself and a few more for Christmas gifts!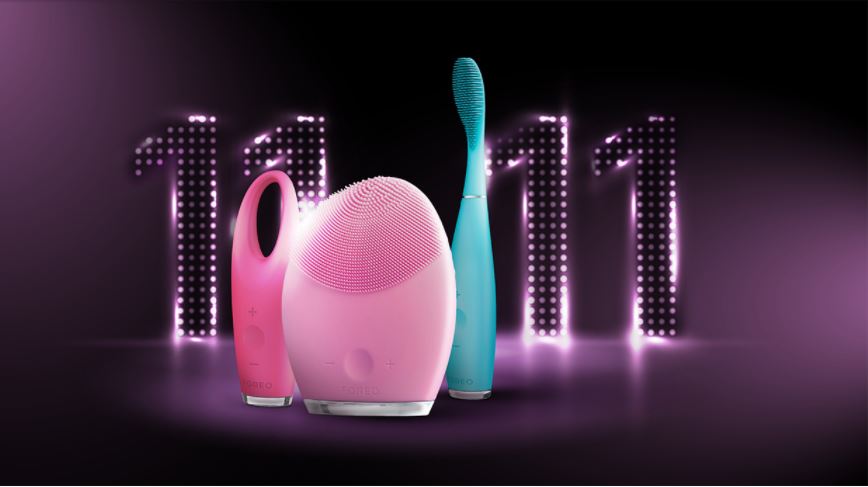 Made completely of silicone, it is waterproof and very easy to clean! There's no need to replace the brush head, unlike the Clarisonic where you will need to replace its brushes every three months, so you will definitely save more with a Foreo.
The best thing is you only have to charge it for one time every year! How awesome is that?! Quoting their official website - LUNA mini 2, for example, promises up to 300 one-minute uses per full charge, greatly exceeding the Clarisonic Mia 2's paltry 20 minutes.
The sonic pulsations can shift a whopping 99.5% of dirt and oil, including makeup residue off, without over-cleansing your face. Without the dead skin cells and dirt clogging your pores, your skin will become clearer and acne-free.
Use promo code: SINGLE1111
Foreo Luna 2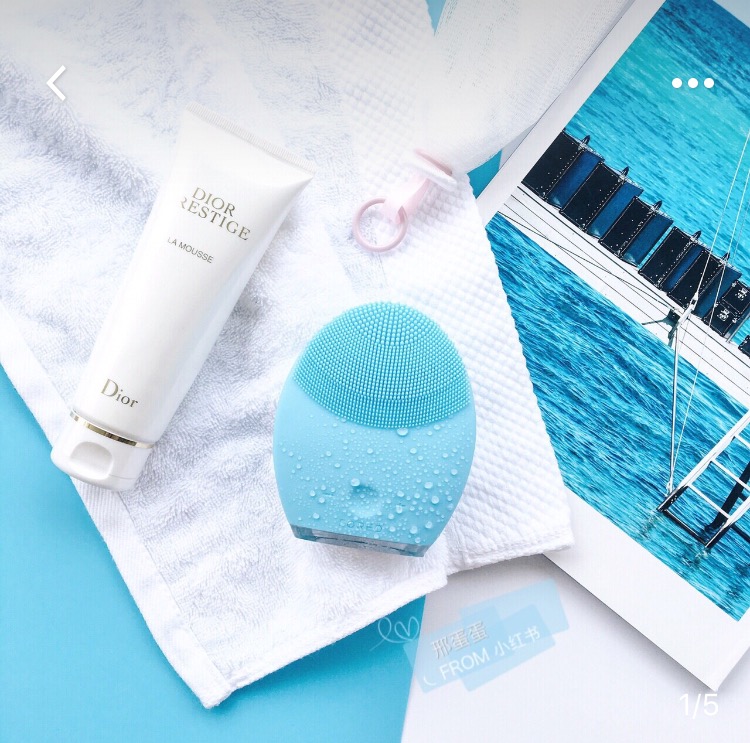 (Credit@刑蛋蛋)
The biggest and most advanced out of all the Foreo models - the Foreo Luna 2. It comes in 4 different models, with cleansing brushes tailored to specific skin types. With 12 intensities for you to choose from, you can be sure that the pulsations will feel gentle and comfortable on your skin.
The next-generation LUNA 2 facial cleansing brush utilizes up to 2X the T-Sonic™ power with 2 motors and it has ultra-long touch-points, specifically 26% longer than the Luna's, for more flexibility when the touch-points make contact with the skin to prevent overstretching, as well as reach areas that are typically hard to cleanse.
The harder silicone part can be used at your T-zone area where pores are usually clogged and the softer part can be used to clean around your eye area.
The back part with wave design is for the Anti-Aging mode, it works by gently directing lower-frequency pulsations on wrinkle-prone areas to help diminish the visible signs of aging.
This well-designed advanced device is selling for SGD319 at our local Sephora but at Foreo's official website the price is only $299! On top of the Double 11 promo, you only need to pay SGD233.22, nearly $100 savings!
Why buy at Sephora, head to Foreo's offical website now!
Use promo code: SINGLE1111
Foreo Play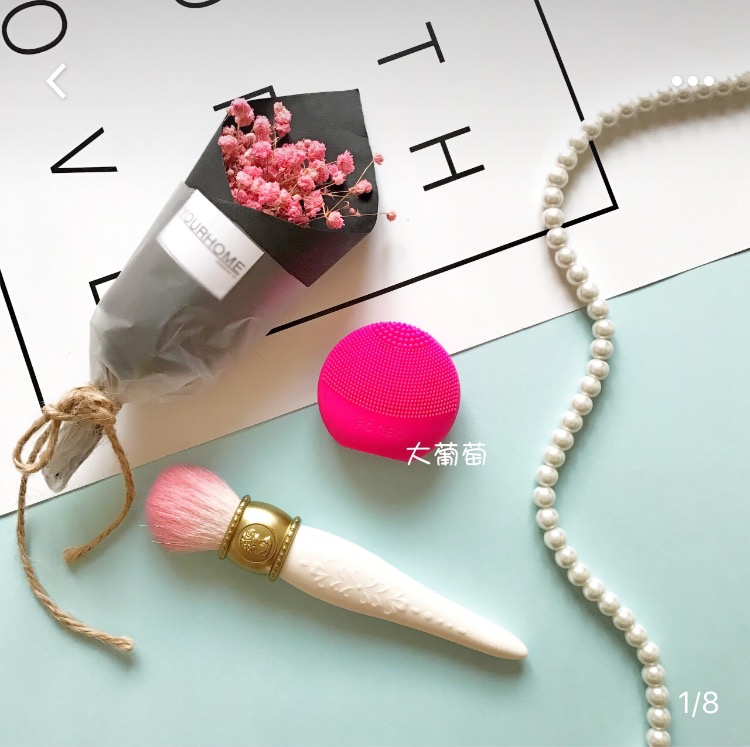 (Credit@大葡萄)
The super mini Foreo Play is only slighter bigger than a macaron. It's very travel-friendly and the perfect introduction to the LUNA range before making that investment. The price is very affordable, with a bundle of Foreo Play + 2 cleansers at only SGD69. If you are uncertain whether the LUNA device will work for you, get one Foreo Play to try out!
The original price of the gift set bundle is at SGD99 but now during Double 11 sale, you only pay SGD69!
Other than facial cleansing brushes, Foreo is also having a Double 11 sale on other devices.
Foreo Iris Illuminating Eye Massager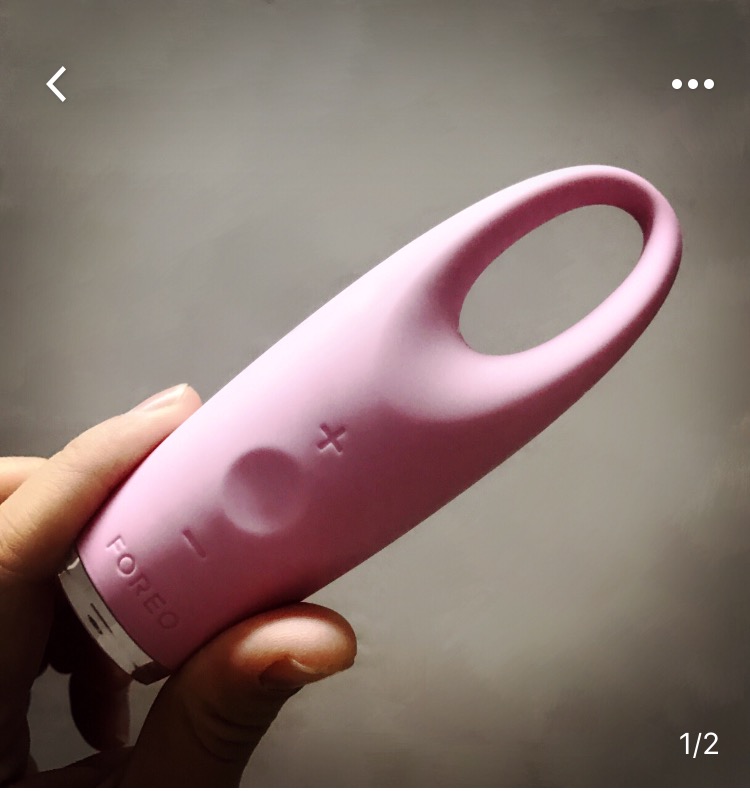 (Credit@玉酱酱酱酱酱)
Use this after you have applied your eye cream to improve the absorption and efficacy. Iris utilizes alternating T-Sonic™ technology to reduce the visible signs of crow's feet, dark circles, and bags under your eyes. The Spa mode combines tapping with delicate pulsations, and feels like someone is doing a massage treatment on your eyes!
Sephora Price: SGD149
Foreo Usual Price: SGD139
Double 11 Price: SGD108.42
Use promo code: SINGLE1111
FOREO ISSA TOOTHBRUSH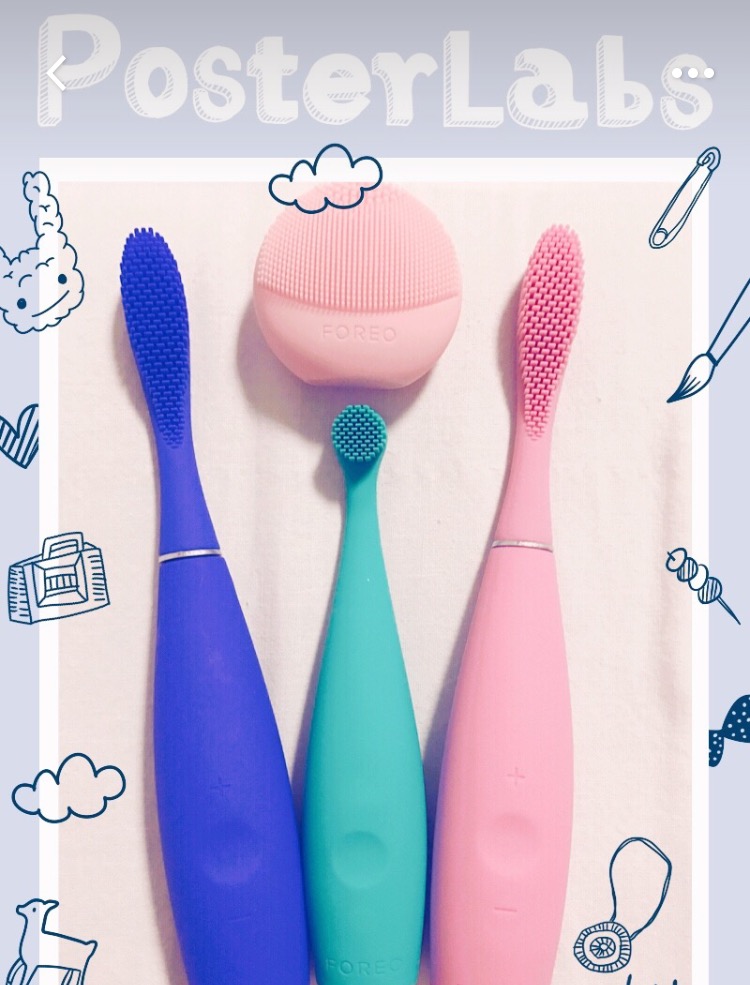 The soft silicone bristles will not feel harsh on your gums, and the high-intensity pulsations effectively remove stains and plaque while remaining gentle on tooth enamel and helping to prevent gum recession. You can even use it to clean your tongue!
Foreo Usual Price: SGD279
Double 11 Price: SGD209.25 with a free replacement head worth SGD39
Use promo code: SINGLE1111