If you are always thinking of what to eat, or where to bring your special one on a date with a budget, this is a guide you can't miss! The best way to enjoy dining deals is definitely through credit card deals! Let BargainQueen show you the best dining deals for UOB Cards in this post! Remember to share it with your friends and family!

BUFFET
Triple Three, Mandarin Orchard Singapore
Some readers have been asking BargainQueen if there's any 1-for-1 hotel buffet deals, here comes one!
1-for-1 award-winning Japanese-inspired hotel buffet at Mandarin Orchard's Triple Three Restaurant with UOB Cards, up to a maximum of 8 guests per table per bill.
Feast all you can on the freshest sushi and sashimi, seafood, premium roasts, tempura, teppanyaki and desserts.
Promotion is until 31 March 2018, don't stop me, I'm heading down for a long-awaited feast!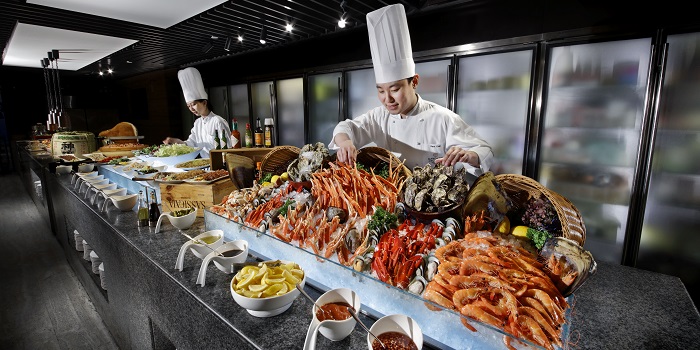 Address:333 Orchard Road, Mandarin Orchard Hotel, Level 5, Singapore 238867
Tel:6831 6271
Offer:1-for-1 Lunch Buffet (Mon to Sun) with UOB Cards
Validity: Till 31 March 2018
Make your reservations online FREE >>>
Sun's Cafe, Hotel Grand Pacific Singapore
Try the latest local dishes at Hotel Grand Pacific Singapore's Sun's Cafe! Besides the usual buffet items, there's also iconic local dishes such as laksa, prawn noodles and Peranakan dishes. If you haven't try Peranakan cuisine, this is a great place to go!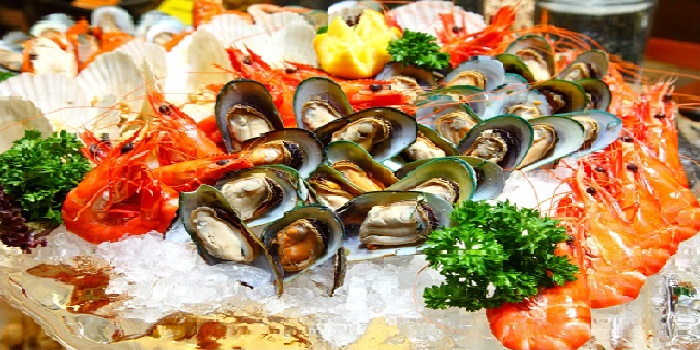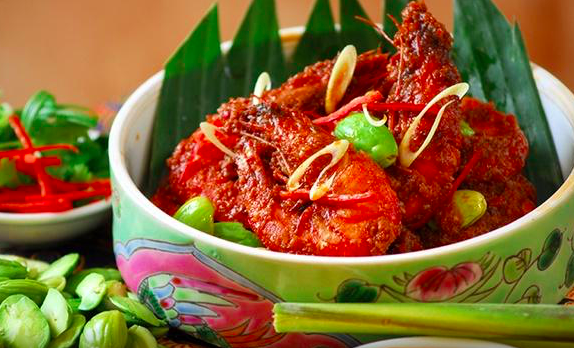 Address:101 Victoria Street, Hotel Grand Pacific, Singapore 188018
Contact:6431 1823
Offer:1-for-1 Peranakan buffet lunch and dinner (Mon - Sun) with UOB Cards
Validity:Till 31 December 2018 (excluding PH)
Food Exchange, Novotel Singapore
Located at the Novotel Singapore On Steven Hotel, Food Exchange is only 3 minutes away from the bustling Orchard road. Besides the great location, the buffet offers a tempting fusion of Asian, European and Indian cuisine. Food lovers will be in heaven here!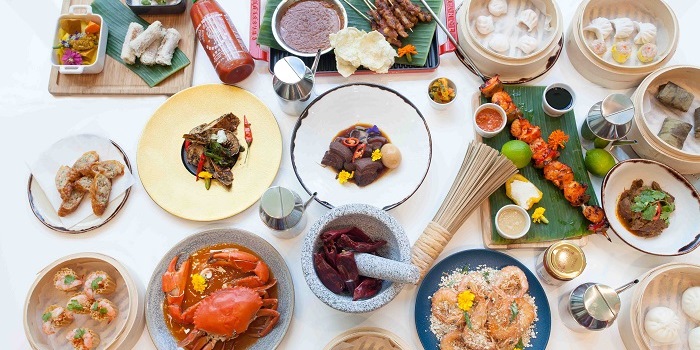 Address: 28 Stevens Road
Contact: 64916100
Offer: 1 Dines Free with every 2 paying adults (Lunch & Dinner buffets)
Validity: Till 28 February 2018 (Not valid on Eve of and on Public Holidays and Eve of Chinese New Year, Day 1 and Day 2 and 14 February 2018)
Make your reservations online FREE >>>
Element, Amara Singapore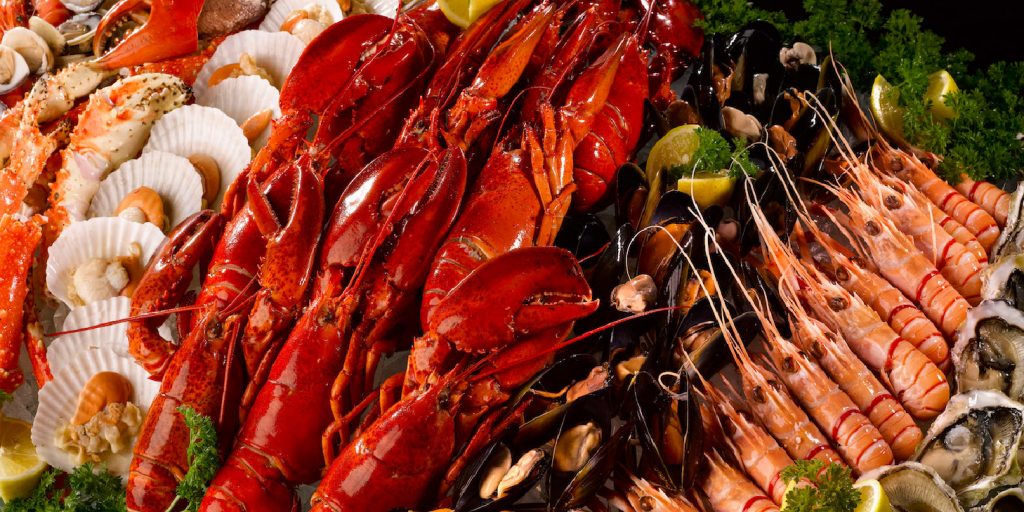 This unique restaurant-bar combines both modern and retro settings with an open kitchen. Enjoy the first-of-its-kind food, drink and lifestyle concept plus indulge in a delectable spread of delicacies from all corners of the globe!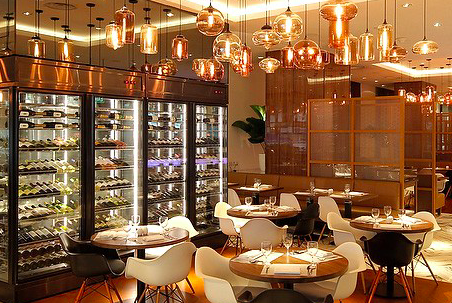 Address: Amara Singapore, 165 Tanjong Pagar Rd, Singapore 088539
Contact: 6879 2607
Offer: 1-for-1 Adult Buffet Dinner with UOB Cards
Validity: Till 13 February 2018, on Sat – Wed only.
Make your reservations online FREE >>>
WESTERN CUISINE
Tree Lizard Restaurant and Bar
Enjoy good food at a reasonable price at Tree Lizard! Surrounded by lush greenery, you will have a relaxing and comfortable meal experience. During the day, it is an ideal place for families with young children who can play on the great 3-tier playground and the large field or simply build sand castles in the sand pit.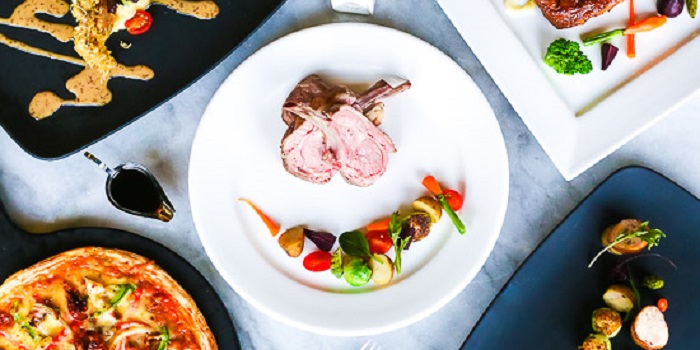 Address: B1-01, 25 Dempsey Rd, Singapore 249670
Contact: 6834 3969
Offer: 1-for-1 main course on weekdays
Validity: Till 31 July 2018
Make your reservations online FREE >>>
The White Rabbit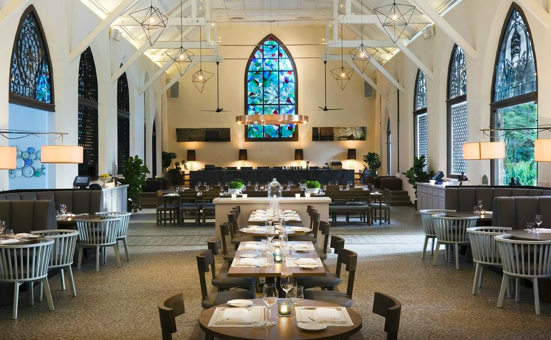 This beautiful restaurant is housed in a restored chapel, perfect for a romantic date! The light streaming through the stained glass windows makes the restaurant look very different day and night.
The food is also stunning, with old world classics like Dover Sole Meuniere and Roasted Black Truffle Free-range Chicken, alongside signatures like the Lobster Bisque.
Reward yourself and your loved one after a day of hard work at this fairytale restaurant.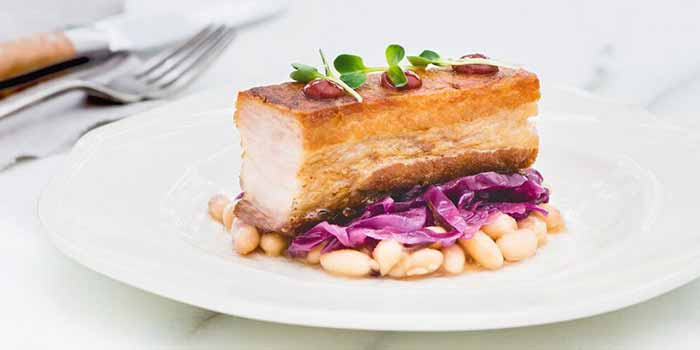 Address: 39C Harding Road, Singapore 249541
Contact: 64739965
Offer: 1-for-1 Hendricks Gin and Tonic (Tue to Sun)
Validity: Till 31 January 2018 (not valid on eve of and on Public Holidays, special occasions (e.g. 15 Days of Chinese New Year, Valentine's Day and F1 Weekend) and other blackout dates determined by the merchant.)
Make your reservations online FREE >>>
Bedrock Bar & Grill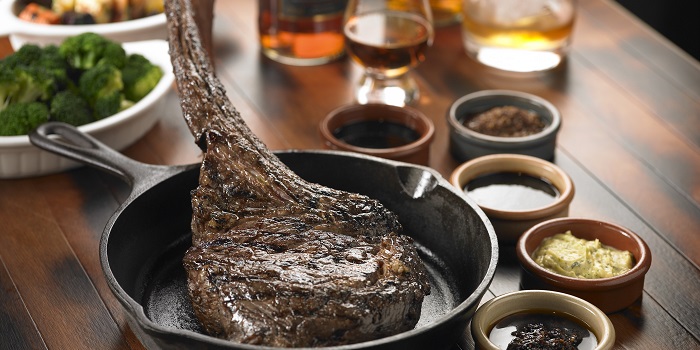 Address: 96 Somerset Road, #01-05 Pan Pacific Serviced Suites Orchard
Contact: 6238 0054
Offer: Exclusively for UOB Reserve, Visa Infinite, Privilege Banking, Empire and Lady's Solitaire Cardmembers: 1-for-1 wine bottles
Validity: Till 28 February 2017 for selected labels only
Make your reservations online FREE >>>
JAPANESE CUISINE
Sushi Tei
If you love Japanese food, you will know Sushi Tei is the restaurant to go to. Compared to other restaurants with long queues, Sushi Tei has a lesser crowd yet good quality food. If you have a UOB card, you can even enjoy 1-for-1 Salmon Sashimi!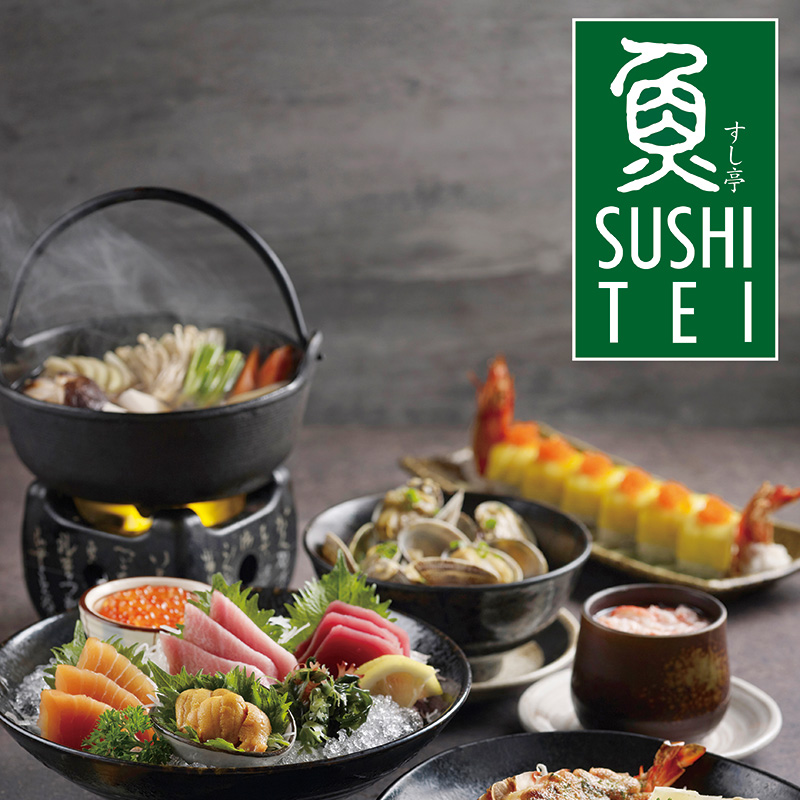 Locations: At all Sushi Tei outlets
Offer: 1-for-1 Salmon Sashimi (worth S$8.80) with UOB Cards
Validity: Till 17 May 2018 from 11:30am to 6:00pm, Monday to Friday only.
Kinki Restaurant & Bar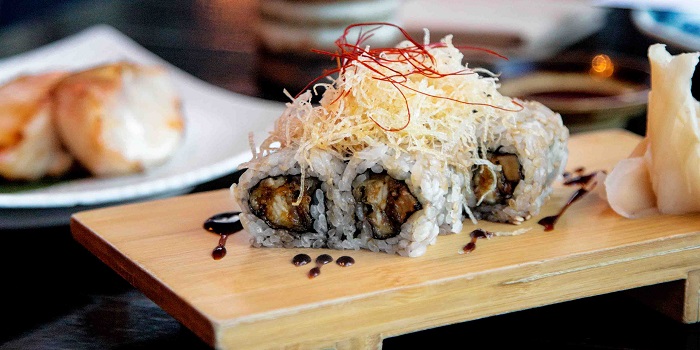 Address: 70 Collyer Quay, #02-02 Customs House, Singapore 049323
Contact: 6533 3471
Offer: 1-for-1 selected sake bottles with UOB Cards
Validity: Till 31 January 2018
Make your reservations online FREE >>>