Recently, we invited one of our loyal readers Quinn, to experience a haircut at the 10-year old Korean hair salon, Jiwon, which is famous for their "handsome Oppa" hairstylists!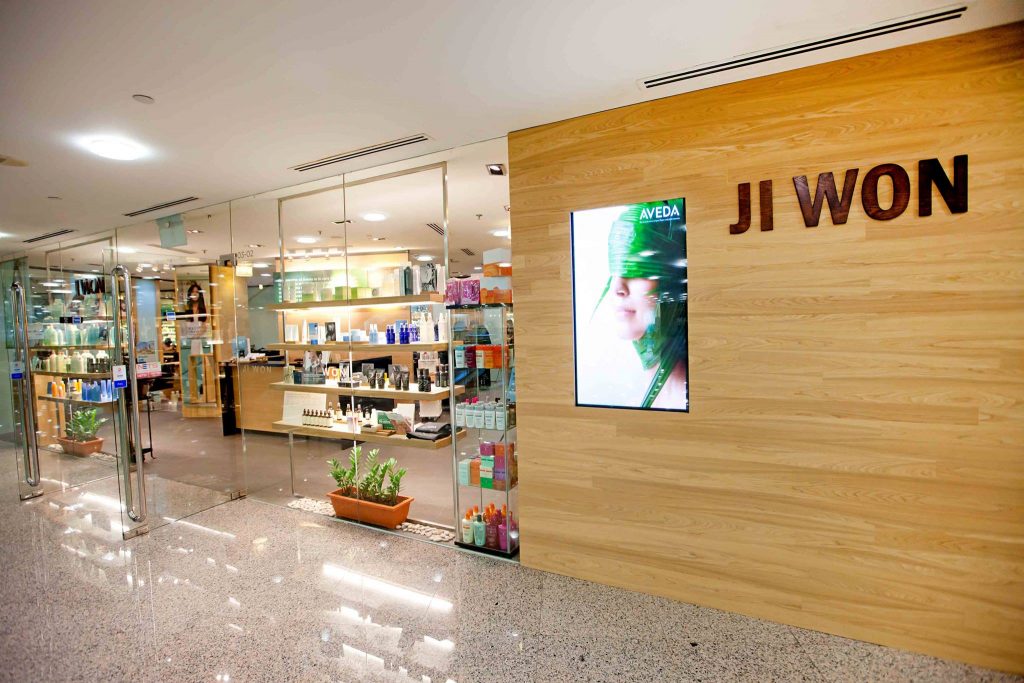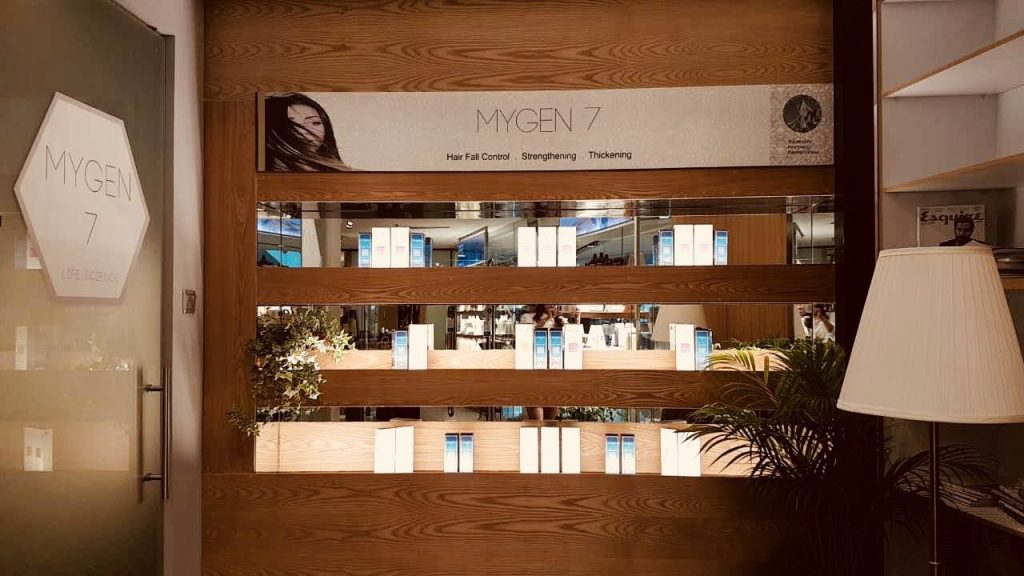 With 10 years of experience, Jiwon Hair Salon will surely be able to fulfil your girly fantasies of having a beautiful Korean hairstyle!

Here is Quinn sharing her wonderful haircut experience at Jiwon Hair Salon!~
The moment I stepped into the hair salon, I was greeted enthusiastically by a team of handsome Oppas and pretty ladies.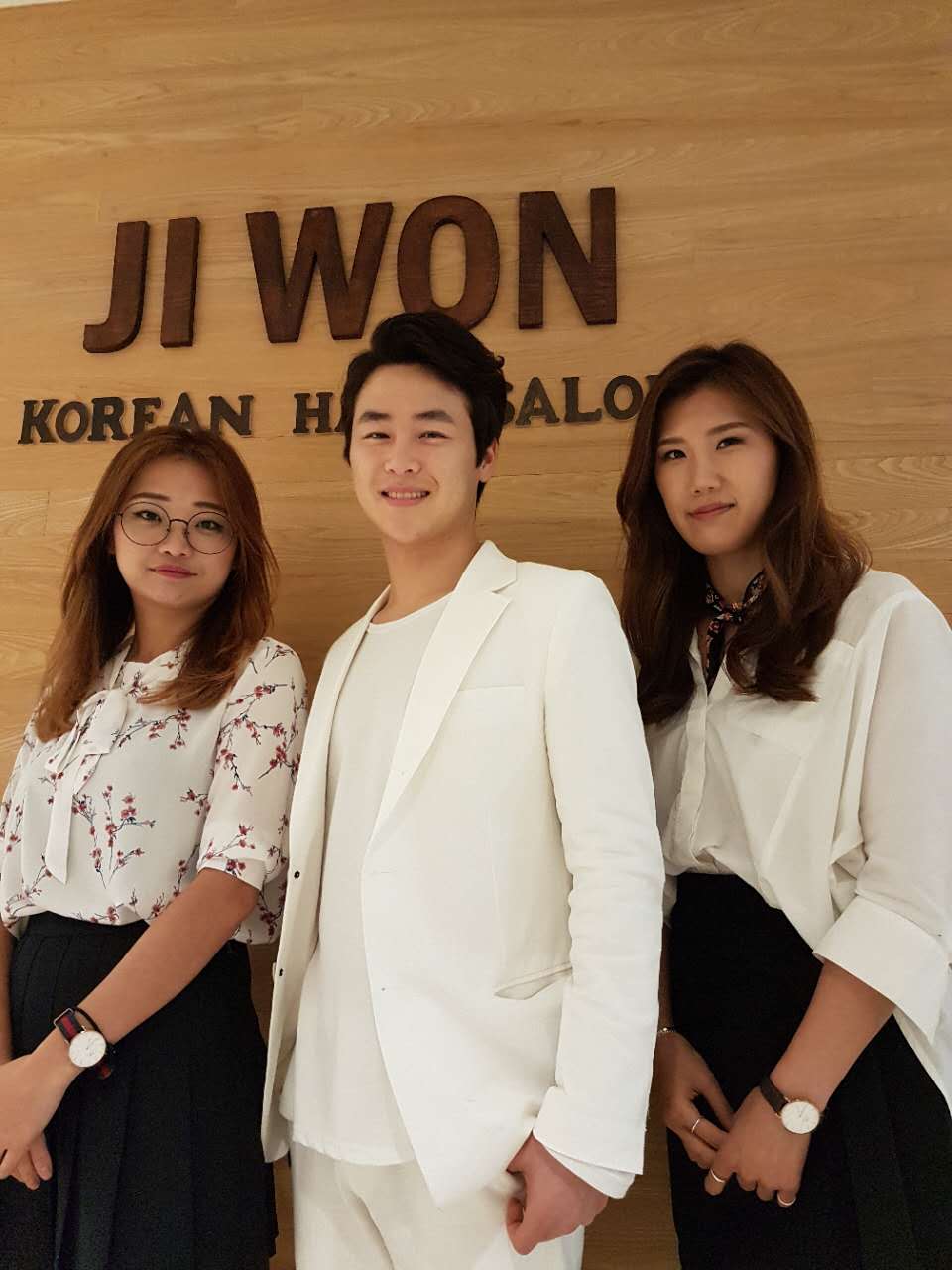 The hair styling costs in Singapore really match our image of being the "Most Expensive City", and yet more often than not the skills do not measure up. *Headpalm* I remembered my bad experience previously at a reputable and expensive Japanese hair salon, ending up with a disastrous haircut. 😭
My thick and unruly hair is always very hard to manage, even when I have had a good haircut. My hair will just become unruly again the next day after washing! The hair salons that I have been to previously, will just thin out my hair with lots of layers or straighten my hair unnaturally. But my layered hair would always become even more unmanageable!
So this time I asked the hairstylist oppa to give me a simple hairstyle that requires low maintenance. Most importantly, my hair should look natural and not unnaturally straight, and also allow me to grow out my hair to longer length in the long term.
It's quite awkward but here's a Before picture of me. *embarrassed*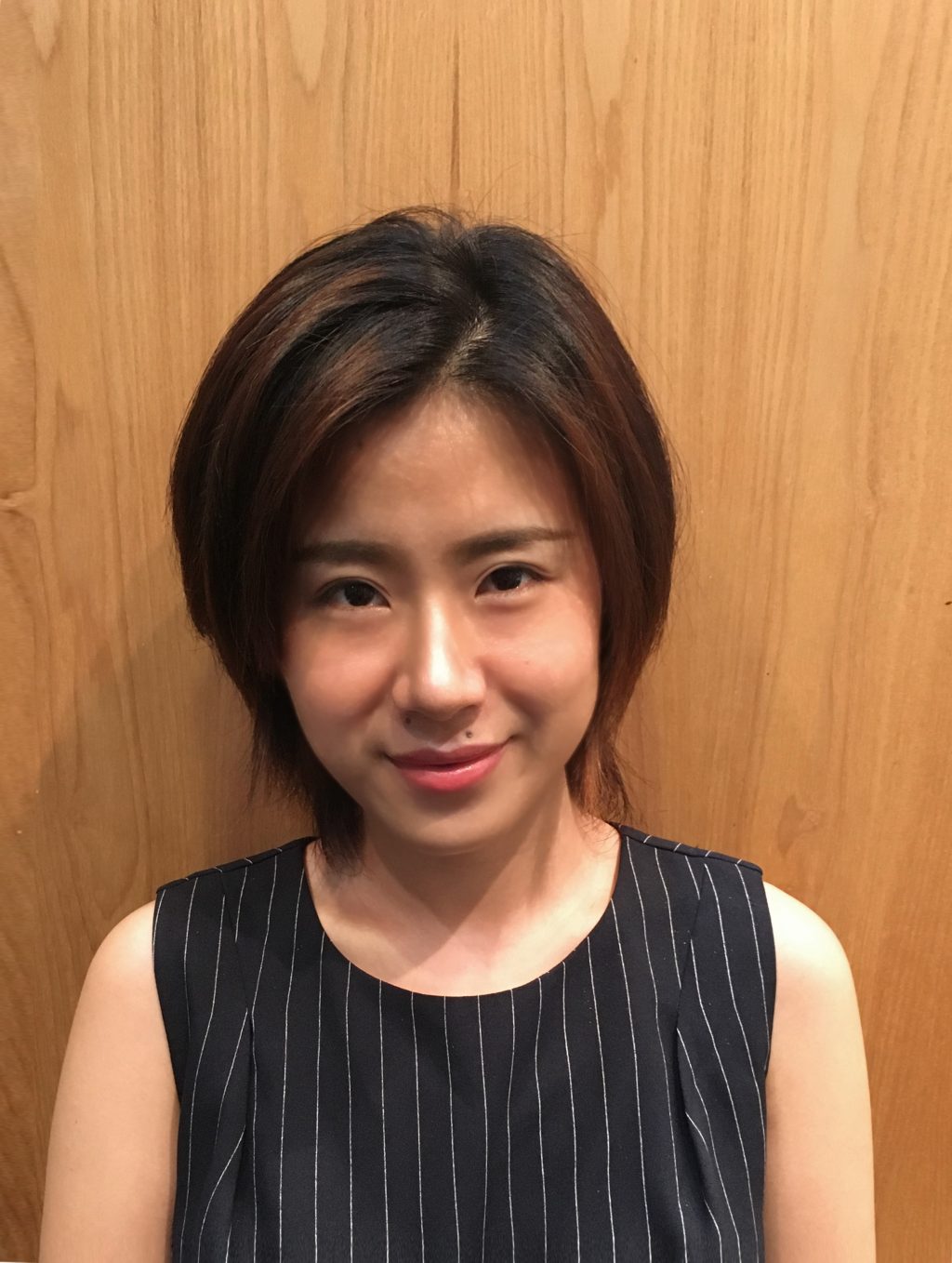 The hairstylist oppa recommended a Volume perm with treatment after analysing my hair condition, so that my coarse dense hair will become soft and more easily manageable.
He told me that Koreans like hairstyles that look effortless and natural, so they will never do the traditional type of rebonding that results in super straight hair or perm their hair with dramatic curls.  Volume perm with treatment is a long process and it starts with adding a pre-treatment to protect the hair from chemical damage. Then the perming starts from the roots to create more body and volume and ends with a slight C curl at the hair ends to create a contour for my face!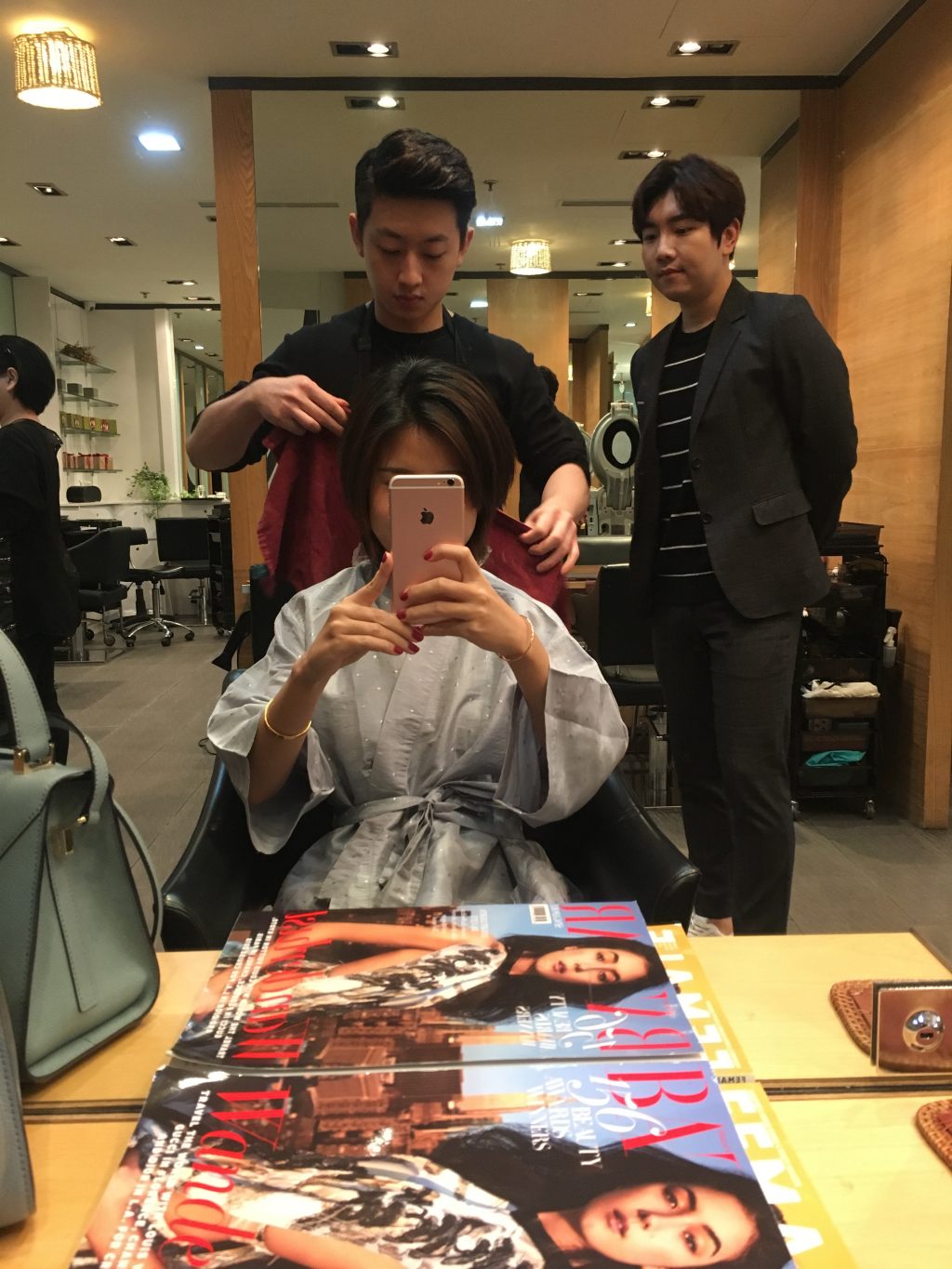 Because I have so much hair, the process took a while with the hairstylist oppa patiently coating the treatment layer by layer on my hair. 4 hours later, my unruly hair became a soft and silky bob, even the damaged coloured parts looked better immediately! I don't even need to dye my hair now! yeah~
Here's the Before and After pictures: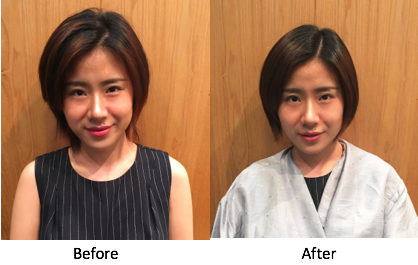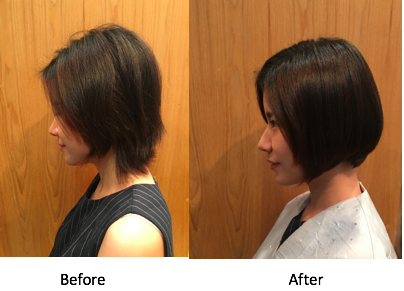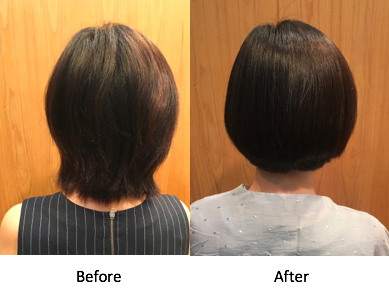 Doesn't my hair condition look way better now?! I'm so happy with it!
The new hairstyle is slightly flat but the hairstylist oppa told me that after I wash and blow-dry my hair at home, it will become more natural and voluminous. And it did! The next day after I washed and blow-dried my hair, I had a hairstyle that I never believed that I could have, and my friends were all asking where I did my hair! So I decided that I definitely have to share my awesome experience with everyone! If you want to, you can look for my stylish hairstylist oppa, Andrew Song, Senior Hairstylist from Korea!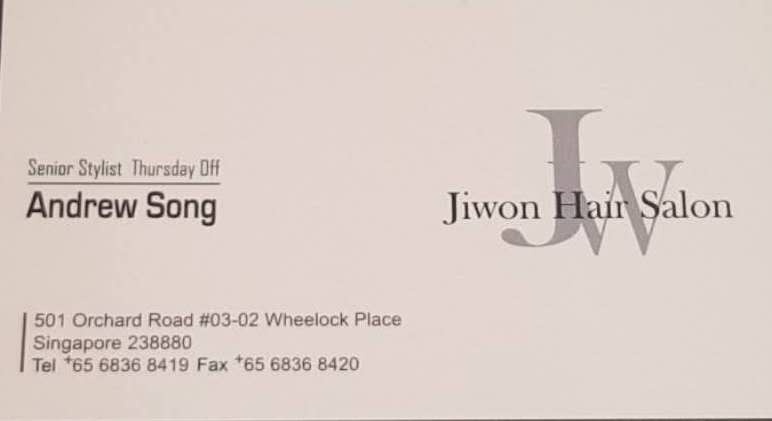 He was once well-known for his hair styling skills at the famous Cheongdam area, where many handsome oppas and pretty girls frequent! So don't miss the chance of getting a haircut by him now that he's in Singapore!
And here's another reason to head to Jiwon Hair Salon~ kkkk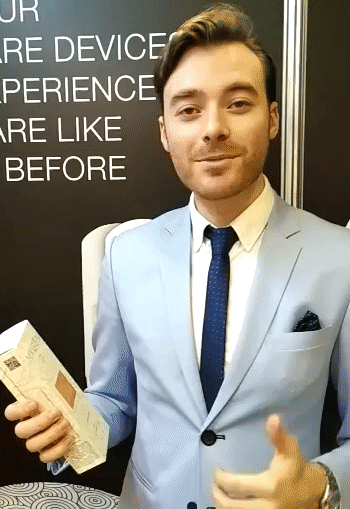 Those who are on a budget must be wondering about the prices, so here is the price list! Don't you love me hehe~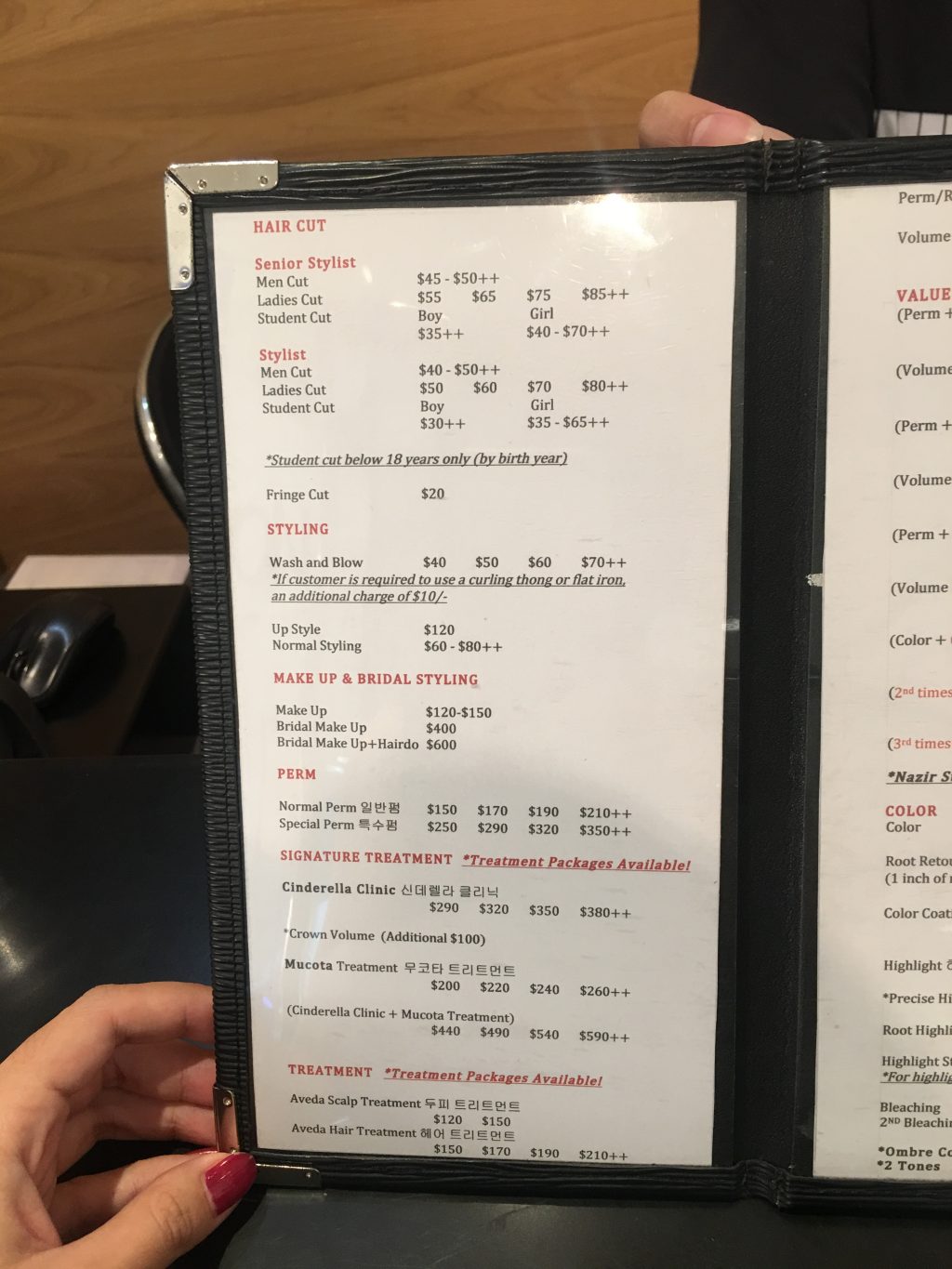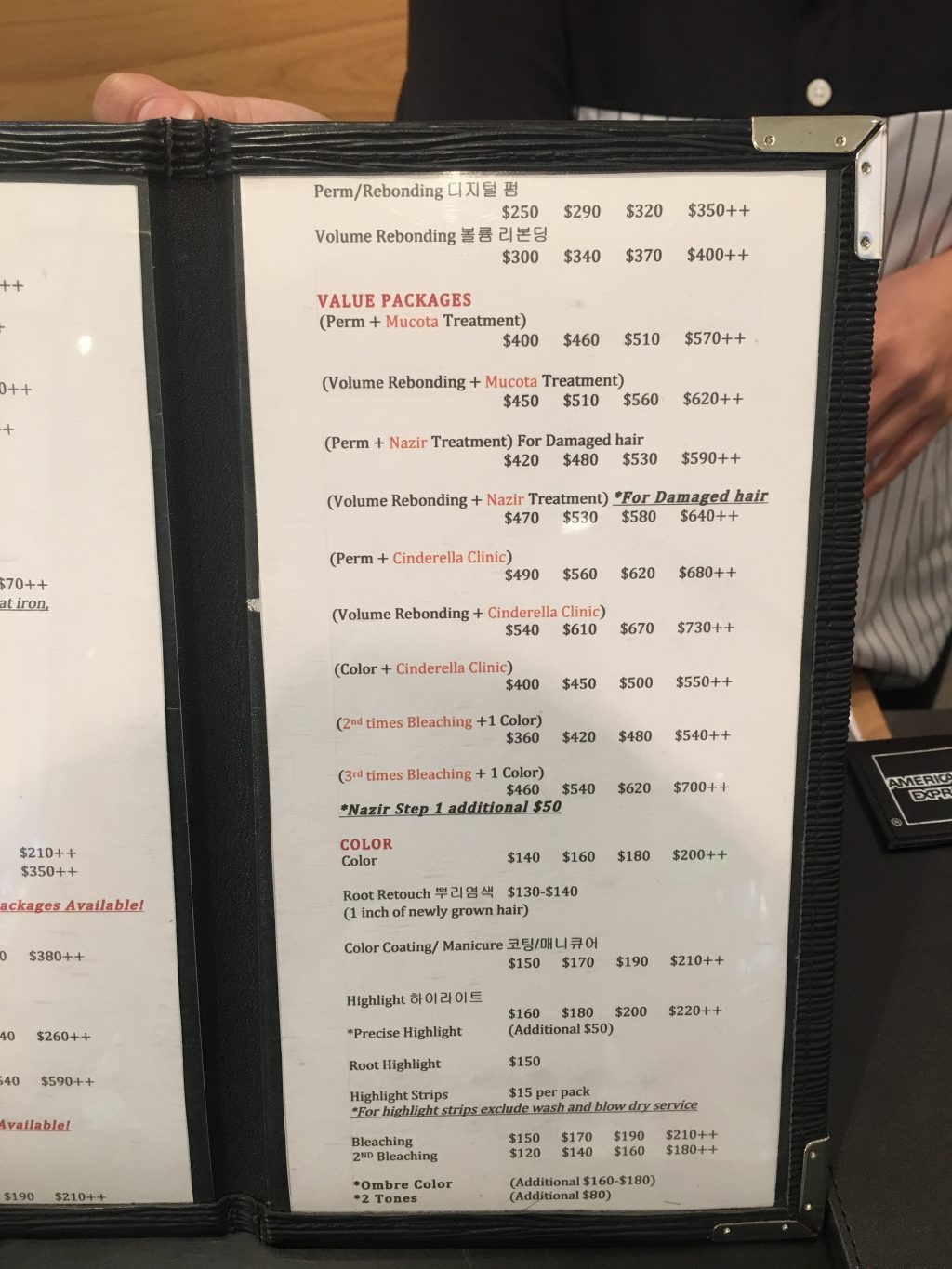 A personal tip I would like to offer: rather than looking through pictures of hairstyles, you should get a hair style recommendation by a good hair stylist. Cuz everyone's hair condition is different, right? You may have heard stylists giving you excuses too many times after a bad job, telling you it's due to your thin hair or thick hair. A good stylist will instead analyse your hair condition first and then propose something that will suit you best, giving you an end result that looks good even after you walk out of the salon!
Before I go, how could I not offer you some good deals!
Promotion 1:  10% OFF Haircut Services
Scan the below QR code in your WeChat app and make an appointment to enjoy 10% off haircut services.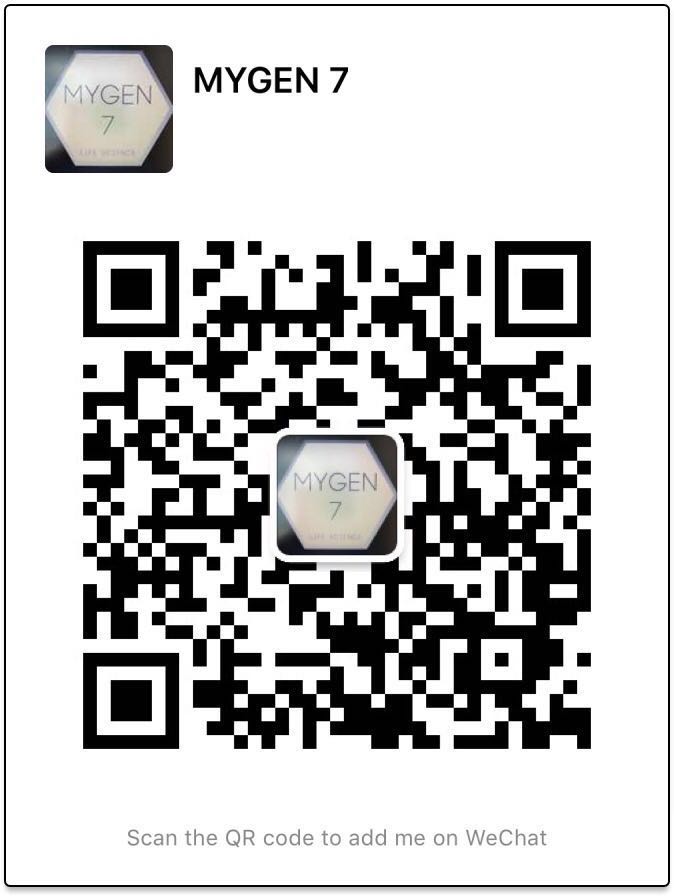 Promotion 2:  20% OFF all Services except Haircut
Book your appointment via WeChat and enjoy 20% off all services except haircut!
Promotion 3:  30% OFF All Services with Purchase of Mygen 7 Products at Guardian
Show your receipt to enjoy 30% off all hairstyling services.
If you have questions, add Mygen7 on WeChat to ask them anything!
Location: 501 Wheelock Place Orchard Road, #03-02,Singapore 238880
Contact: 68368419