We know our readers are always looking for the best deals! Famed beauty products like SK-II make you stagger with their high prices but we still have to pamper our skin right? Here's where the drugstore products come in, with similar ingredients but a much cheaper price tag! Do they really work as well? Let's explore the cheaper alternatives for three iconic high-end beauty products together with BargainQueen!
CREME DE LA MER
VS
NIVEA CREME
Price Difference: Nearly 100 times!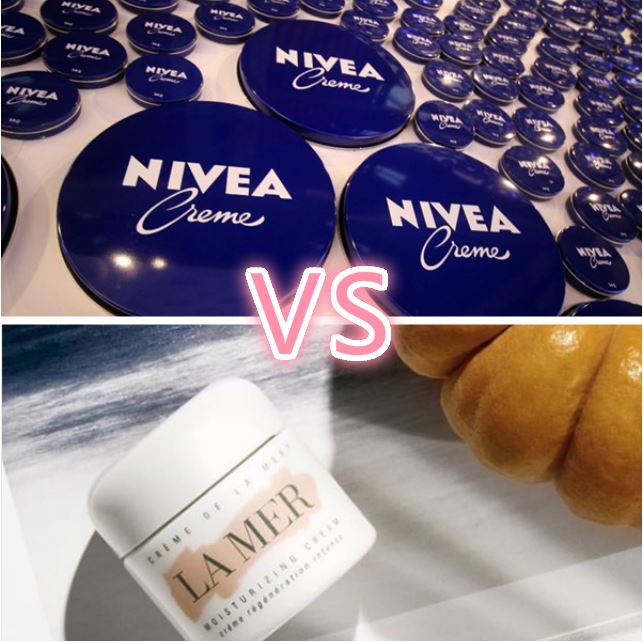 The iconic Nivea Creme is already very popular among many. This distinctive blue pot has even won the 2013 Cosme Grand Prize! It is also touted to be the much cheaper alternative to Creme de La Mer.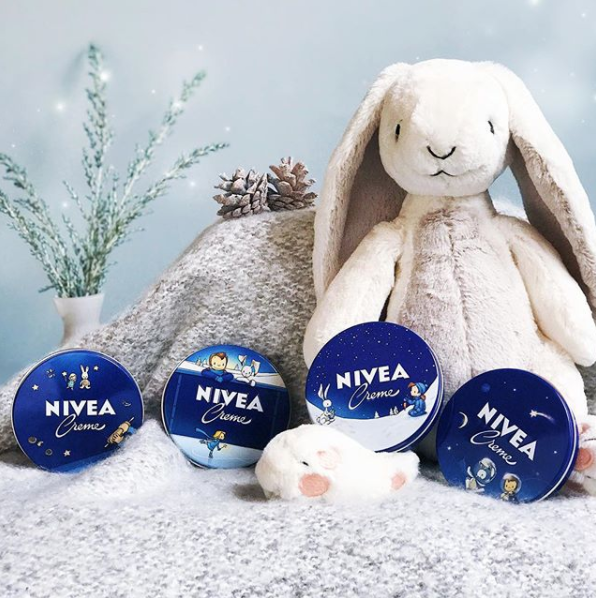 Since it's the cheaper dupe, there must be similar ingredients. Let us look at Creme de La Mer's main ingredients with moisturising factors: mineral oil, petroleum and glycerin. These three common ingredients are also present in Nivea Creme! Both of these moisturisers definitely do their job to moisturise your skin.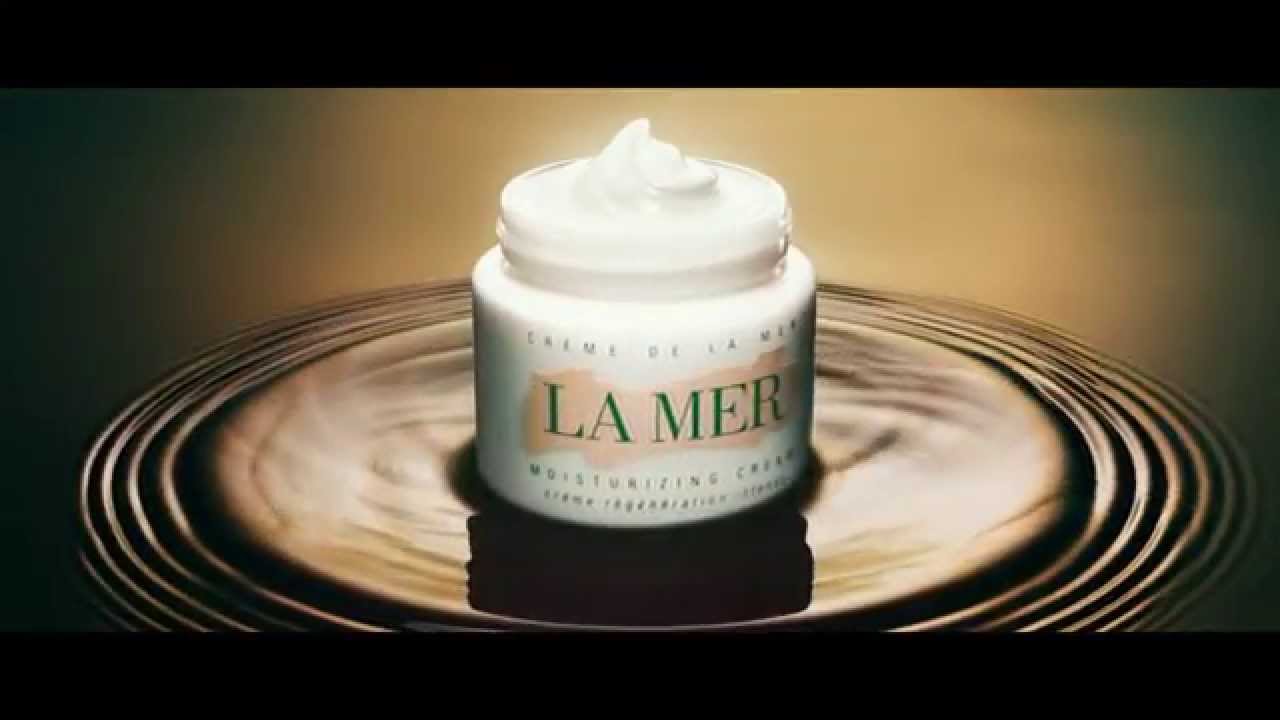 So why is the Creme de La Mer so much more expensive?! Creme de La Mer contains Miracle Broth™, the cell-renewing elixir at the heart of every La Mer treatment which helps create the perfect environment to calm the look of redness and other signs of inflammation. However, there isn't any major research proving the effectiveness of this ingredient so far. Of course its anti-aging properties won't work overnight, you definitely have to use it for long-term to see any effectiveness.
Besides this, Creme de La Mer also contains seaweed extract which has anti-oxidant properties and aids in healing scars. Many have swore the efficacy of this cream so it must work despite its hefty price tag. Nivea Creme, in comparison, does not have this additional ingredient.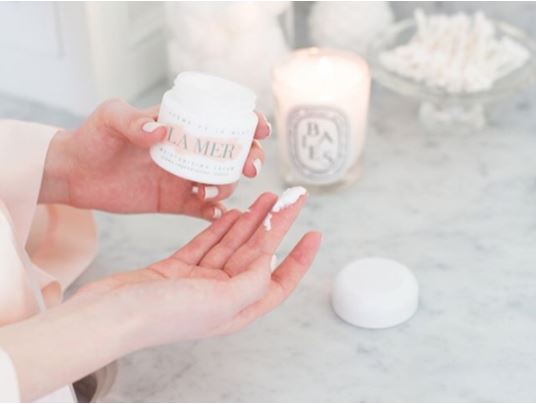 To conclude, you can't really determine whether a skincare product is good or bad just solely based on the ingredients. Ultimately, it is how it feels on your skin that matters. High-end brand products tend to be more cosmetically elegant and better packaged. Creme de La Mer absorbs better after you take time to properly emulsify it than Nivea Creme which may leave a greasy layer on your face.
So which is better? In terms of moisturising efficacy, we say that Nivea Creme does its job as well as Creme de La Mer. Its super affordable price tag of S$2 is a major pull factor you can't dispute, you can even get it to moisturise your body without feeling a sting in your wallet! On the other hand, Creme de La Mer has its own appeal for those who like its anti-aging properties and cosmetic elegance. If you are just looking for a basic moisturiser, then save your money and go for Nivea Creme!
WHERE TO BUY IN SINGAPORE
NIVEA CREME 
Available at Guardian and Watsons stores.
CREME DE LA MER
Available at Metro, Robinsons, Takashimaya, Tangs and Changi Airport.
SK-II GENOPTICS AURA ESSENCE
VS
OLAY PROX EVEN SKIN TONE SPOT FADING TREATMENT
Price Difference of 4 -5 times!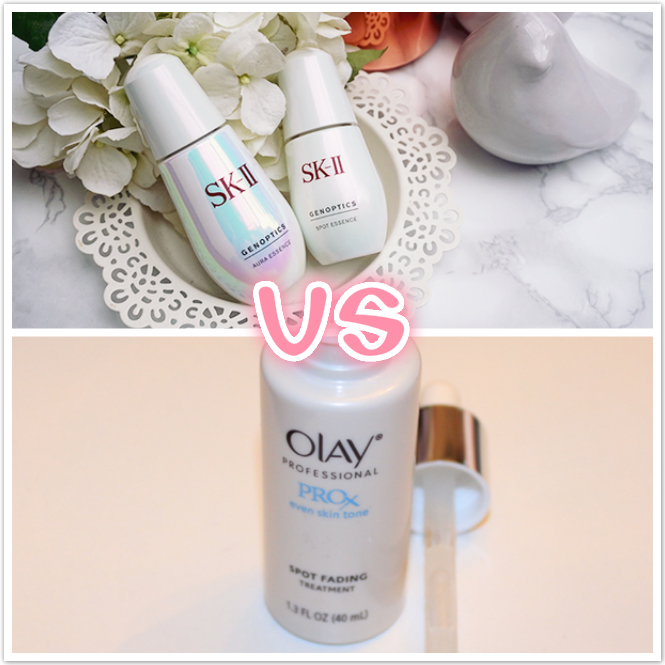 There are many whitening products in the market, but SK-II Genoptics is a top favourite with raved reviews by many users who swear that their skin lightened by one shade after using. The Olay ProX Even Tone Spot Fading Treatment, also under Procter & Gamble, is touted to be the cheaper dupe for SK-II Genoptics as it contains the same whitening ingredient, niacinamide.
Niacinamide (Vitamin B3) is one of the best whitening ingredients, proven in studies to be effective in fading pigmentation and lightening the skin. It also possesses anti-aging and rejuvenating effects. Recent studies have even shown that it can increase hydration levels and reduce sebum production. As per any other whitening ingredient, you need to use it constantly to see effects and to get the most out of it, sunscreen is a must everyday.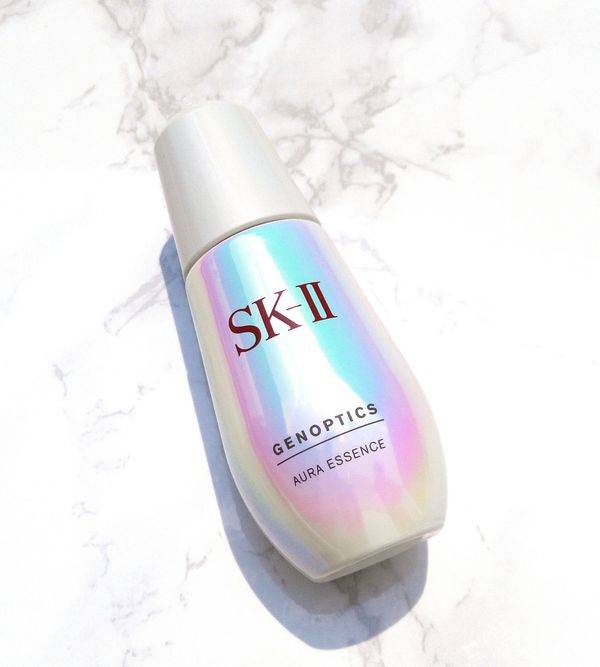 SK-II Genoptics contains SK-II's star ingredient - Pitera, prunus extract and Inositol. Pitera is a concentrated formula of vitamins, amino acids, minerals, and organic acids for healthy and radiant skin. Prunus Extract is extracted from prune fruits, containing antioxidants, vitamins and minerals to prevent oxidation stress. And Inositol promotes lysosome activity for increased skin clarity.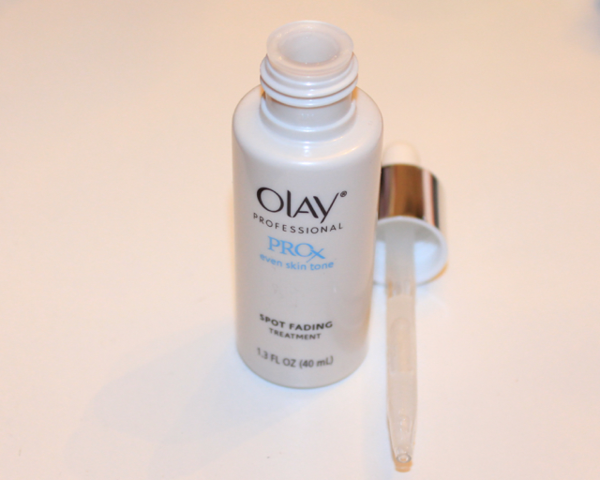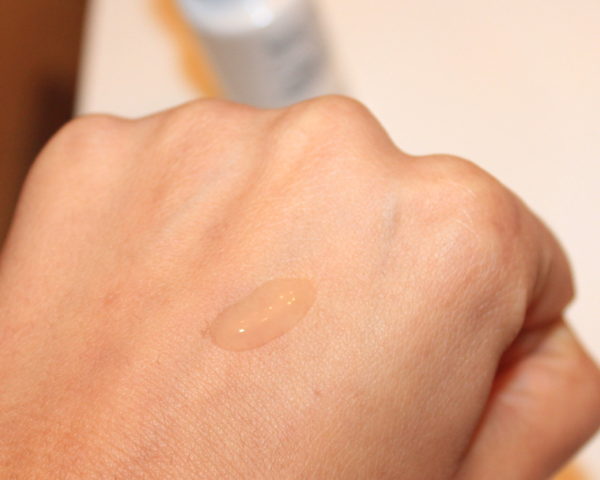 Olay Pro-X Even Skin Tone Spot Fading Treatment has a higher concentrate of niacinamide at 5%. To avoid sensitivity issues, try it on a small area before building up to your whole face. It also contains a Olay-developed skin-lightening agent known as undecylenoyl phenylalanine which together with niacinamide will help in fighting pigmentation.
Olay Pro-X has good quality ingredients and is priced very reasonably so you can surely see results if you persist using it for long term. Though due to the higher concentrate of niacinamide, you need more time to build up your skin tolerance to it. SK-II Genoptics has Pitera as its star ingredient and its high-end price tag ensures a more cosmetically elegant product. If you are the patient type, you can get the Olay Pro-X at a much lower cost or else just get SK-II Genoptics for faster results!
WHERE TO BUY IN SINGAPORE
SK-II GENOPTICS AURA ESSENCE
Available at SK-II counters located at BHG, Tangs, Isetan, OG, Robinsons, Sephora
Also available online at Zalora, Tangs, Sephora
OLAY PROX EVEN SKIN TONE SPOT FADING TREATMENT
It retails for nearly S$80 in Singapore, so we recommend getting it from Amazon for around US$35!
LANCÔME VISIONNAIRE ADVANCED SKIN CORRECTOR
VS
L'OREAL SKIN PERFECTION ADVANCED CORRECTING SERUM
Price Difference of nearly 4 times!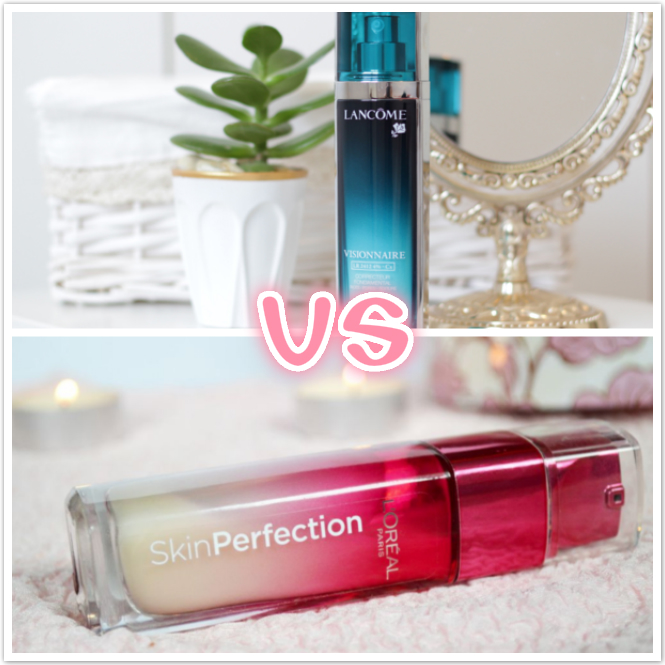 Lancome and L'Oreal Paris are sister brands under the same group and they are also rivals in beauty products. Whenever Lancome comes up with a certain high-end product, L'Oreal will follow closely with a similar product at a more affordable product. These two products mentioned today are definitely an example of this friendly rivalry!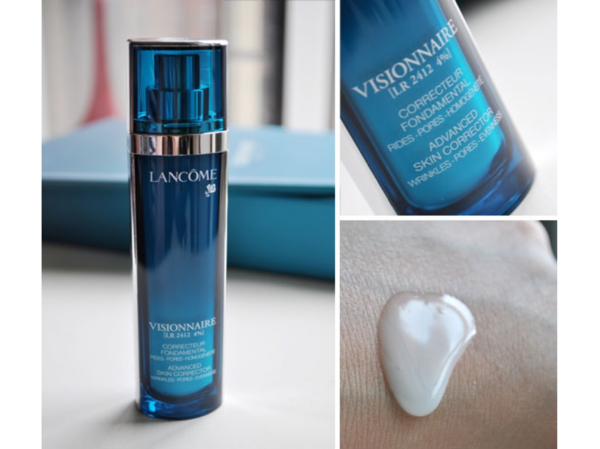 Lancome Visionnaire is an advanced skin corrector containing Lancome's patented LR2412 - a molecule designed to penetrate every layer of the skin for fundamental correction on wrinkles, pore and unevenness, perfect skin recreated. This fast-absorbing serum corrects your wrinkles, pores and uneven tone.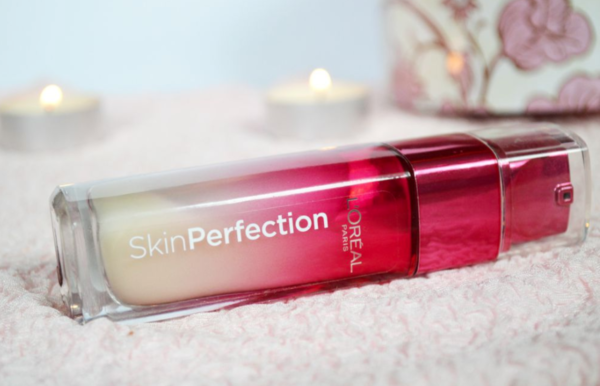 L'Oreal Paris Skin Perfection Advanced Correcting Serum of course also contains this patented ingredient, although at half the concentration. The efficacy will be reduced due to this but it costs less than S$30, so you still get your money's worth!
If you are young and have relatively good skin, you can go for the L'Oreal and if you are in your late twenties and later, you should get the Lancome for best results!
WHERE TO BUY IN SINGAPORE
LANCÔME VISIONNAIRE ADVANCED SKIN CORRECTOR
Available at Lancome counters located at Tangs, Isetan, OG, Robinsons, Sephora, Paragon
Location of Lancome Counters in Singapore >>>
L'OREAL SKIN PERFECTION ADVANCED CORRECTING SERUM
It's out of stock currently! We will update if stocks become available.