Learning is hard but rewarding! For all the hardworking students out there, BargainQueen wants to recommend the best stationery that we are super obsessed with, to help you on your journey of learning!
1. Pentel orenznero Auto-Advancing Mechanical Pencil - 0.2mm
The orenznero pencil is the first auto advancing mechanical pencil in the world that supports 0.2mm lead! The orenznero pencil is a break-resistant lead mechanical pencil that prevents a lead from breaking by its unique mechanism called 'Orenz System'. The best thing about this pencil is the auto advancing function - once you press to advance a lead, the lead continues advancing automatically until it is used up. Therefore if you click the top of pencil only once, you can continue writing without having to press again!
A winner of GOOD DESIGN Award, the matt black packaging with 12-sided resin-metal body looks sleek and creates an ergonomic grip.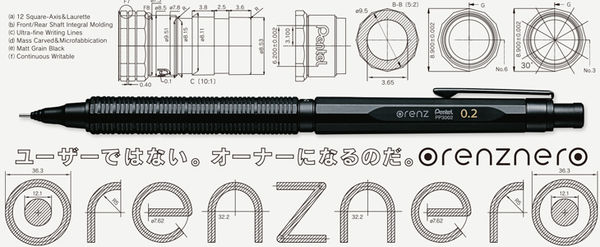 Price: About SGD60
2.  Tombow MONOzero Metal Type Retractable Eraser
This 2.5 x 5 mm ultra-fine eraser is perfect for small modification and details, letting you easily erase stray lines and incorrect numbers without disrupting the surrounding work. And because the eraser is rectangular, you'll always have a clean edge or corner to erase with.
At just 5 mm thick, it's easy to slip into a pen case or clip onto the pages of your notebook or planner. The eraser extends in short increments, minimizing breakage, and the long guide pipe at the tip gives you the clearest possible view of where you're erasing.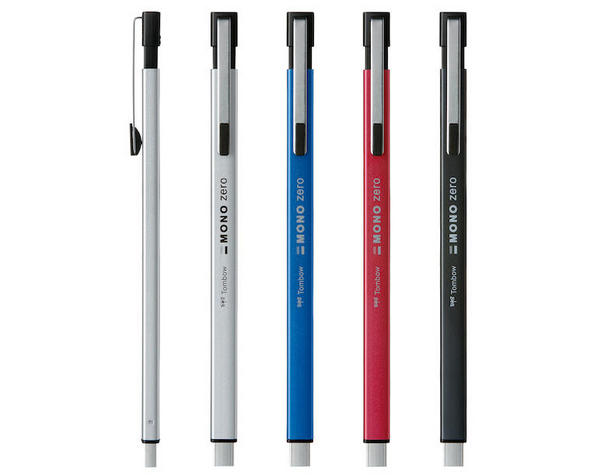 Price: About SGD13
3. Pilot Juice Up Gel Pen - 0.3 mm
The Pilot Juice Up is new to the Pilot gel line-up, and has the cult favorite needle-nose tip of the Pilot Hi-Tec C in a convenient click-top body. A winner of GOOD DESIGN 2017 Awards, the 0.3mm tip is the slimmest in the world so far and there's a total of 222 colours for you to choose from!

Price: About SGD12
4. Pilot Fude-Makase Color Brush Pen - Extra Fine
Create beautiful illustrations and greeting cards with this brush pen. Its firm felt tip is easy to control, letting you create tapering lines exactly as thick or thin as you want. This precision and ease of use is reflected in the name Fude-Makase, which in Japanese means "a brush you trust."
Users of this pen have attested to it being better to use than the popular Kuretake Brush Pen. Get it to write your invitation cards for a unique personal touch!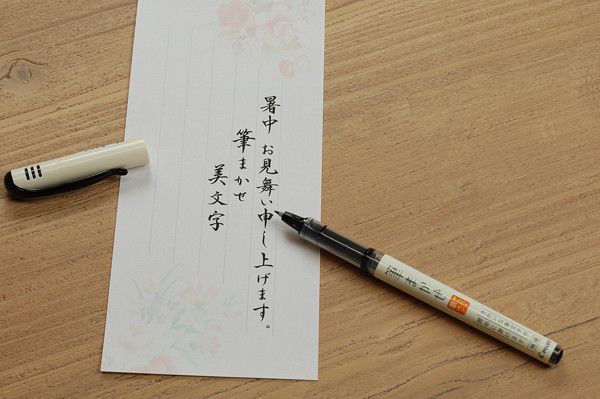 Price: About SGD21
5. Lihit Lab Smart Fit PuniLabo Stand Pen Case
This cute animal stand pen case is too adorable! The silicone material is easy to clean so you don't need to worry that it will get dirty. The case can contain about 15 pens and the bottom pops up when you press it down on a desk, lifting the pens for you to pick them easily. There's also an elastic band inside the lid to hold an eraser. How cute will it look in your backpack peeking out!
Size of the case: 60 x 60 x 200mm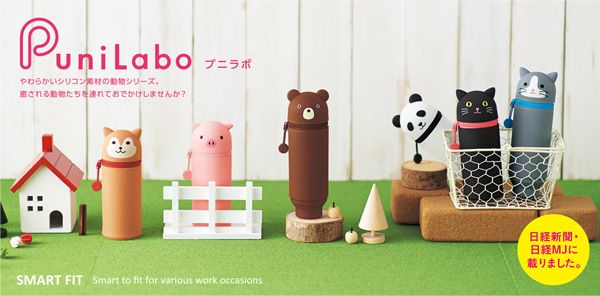 Price: SGD12
6. Designphil Midori Portable Multi Scissors 
Compact and sharp, these multi-function portable scissors provide high cutting performance. The inside of the handle (the part where the finger enters) is designed to be easy to grasp and easy to grasp force, based on ergonomics so that the burden on the finger should not be as much as possible. The two-stage blade is 3mm thick and the curved shape enables cutting with easy force from the base to the tip. The blades have grooves to prevent glue from sticking, ridges on the underside can be used as a box-cutter, and a wire cutter. You can even shred cards and credit cards easily! Perfect for everyday use everywhere!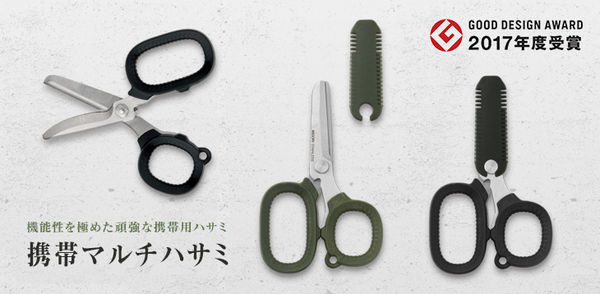 Price: About SGD13
7. Carl XSCISSORS
These scissors may look normal but the cutting ability is definitely out of the ordinary! The stainless steel plates of 3mm thickness is double the size of original scissors. Cutting papers and fabrics are surprisingly easy and smooth with just a slight move. Besides winning a GOOD DESIGN Award, these scissors have also won Best Stationery Award 2017 in Japan!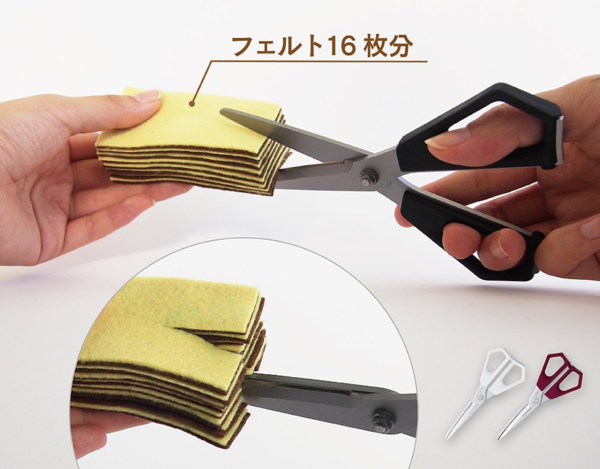 Price: About SGD93
8. Carl Kuru Kuru Carl-Kun Pencil Sharpener
The sharpener that sharpens your pencil in 3 seconds! This clever pencil sharpener combines the convenience of a compact sharpener with the ease-of-use of a hand crank sharpener. Unlike traditional pencil sharpeners where you have to repeatedly turn, let go and re-grip the pencil while sharpening, you only need to rotate the handle and it will sharpen quickly. Especially useful for children!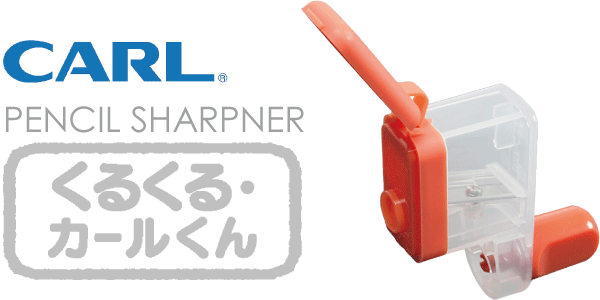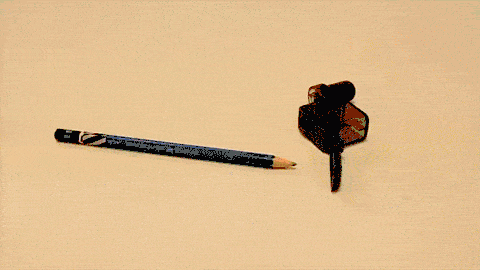 Price: About SGD3.60
9. Yamato Tape'n'Fusen Roll Type Self-Stick Paper Tape
Winner of GOOD DESIGN 2017 Best 100 Award, this product is highly evaluated by juries. You can cut off the tape at the length you want and it's super convenient to carry around. This sticky tape is effortlessly removable and re-stickable. 4 bright colours to choose from, it's perfect for memos, labels, indexes, study notes and more!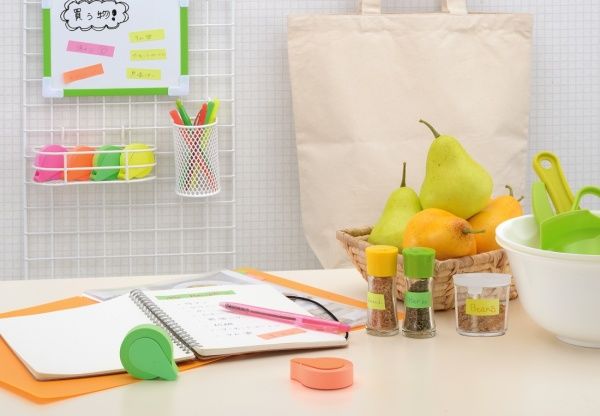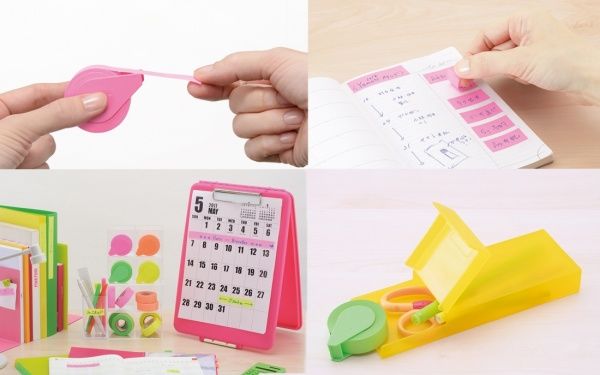 Price: SGD5.50
10. Sunstar Lightia TODO List 
This stand type TODO list is perfect for those who always forget to refer to their written list in their notebooks! Each page comes with a To Do list and you can just tear it off after completing it, super convenient and satisfying! There's also TODO list sticky notes under the same collection.

Price: About SGD4.80