ENJOY 10% OFF YOUR FIRST ORDER USE CODE:
WELCOMELNCC10
*VALID ON FULL-PRICE ITEMS ONLY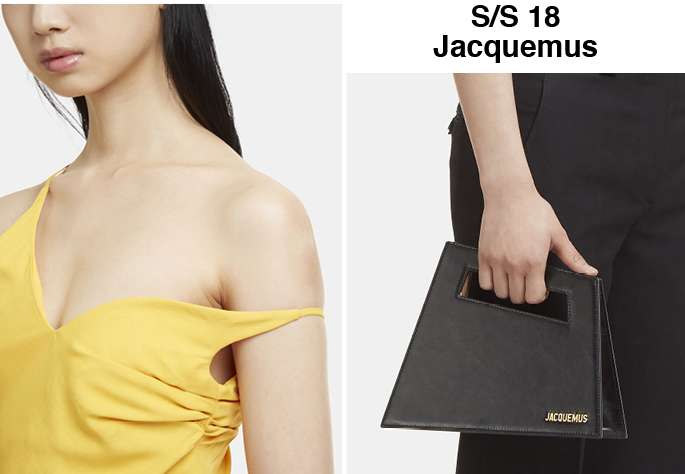 Simon Porte Jacquemus established his namesake brand in 2009 focusing on modernist womenswear with a strong sense of shape and spirit. Self-taught, Jacquemus takes a minimalist yet avant-garde approach to his collections; creating muted hued elegant pieces that feature exaggerated volumes, deconstructed forms and geometric cuts. With a regard for off-kilter femininity and youthfulness, Jacquemus' classic silhouettes maintain an irrepressible Gallic aesthetic.