Naturally Linen
MUJI uses French Linen that was cultivated in cold areas close to the sea. With the drastic day to night temperature differences and perfect humidity, the strength of the Linen is nurtured. It has excellent water absorbency, yet quick-drying function and is damage resistant even after repeated washing. Have a try at the latest Linen wear series that's perfect for the sunny weather! Available in-stores at 10% OFF, till 4 April 2018.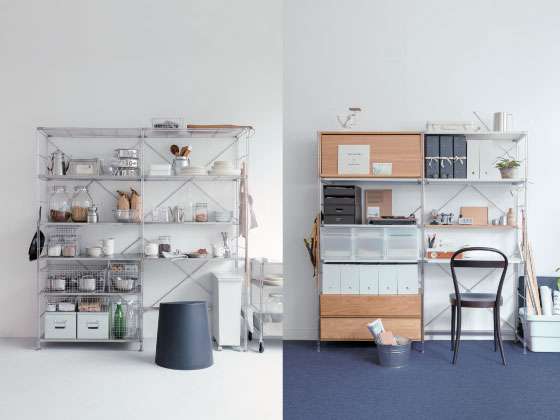 Storage in the Shape of Life
MUJI Storage furniture are made adaptable and expandable for long years of use, the storage units are designed in ways that allows you to create and recreate the sizes and shapes that work best with your space. Such as the popular Stainless Unit Shelves which is made with selectable parts, create your own functional shelf; as a laundry rack to wardrobe, bookshelf, or even as a desk. Enjoy 10% OFF when you purchase the Stainless Unit Shelves, promotion ends 4 April 2018.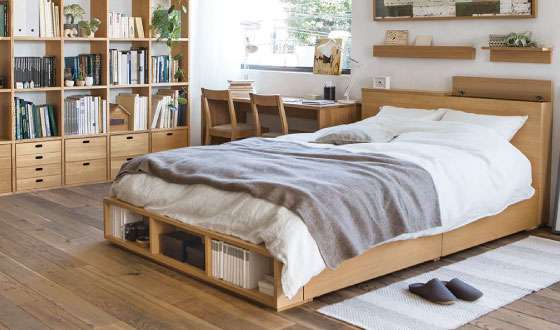 Maximize your under-bed Storage Space
Do you know that the single sized MUJI Storage Bed features storage space that's equivalent to the size of two wide 4-drawer chests? With the modern flats getting smaller in size, having a compact under-bed storage allows a more efficient use of the room. Store everything from daily-use clothing and beddings in the drawer section, and utilize the open space behind the drawers for bulkier items with lower frequency use like suitcases and comforters.
New Nylon Mesh Stationery Case

  Ever had to spend a moment too long to scoop an eraser out from a pencil case? With this new design, you can now locate small objects from the inside pocket conveniently, while the mesh material let you see what's inside easily!

Skip the Neck Cramps

A well-fitting neck cushion makes mid-air slumber sweeter. Filled with some 5 million microbeads, it comfortably conform to the contour of your neck. If you are someone mindful of how you look while snoozing, choose the one that comes in hooded option. Enjoy a sweet deal of 20% OFF till 4 April only!