Live that dream with over 5 million promo seats and #AirAsiaFREESEATS! Fly to Jakarta, Krabi, Kuching, Penang, Langkawi, Hua Hin, Seoul and more! Book by 27 May!
Promotion: AirAsia's 5 Million Promo Seats & FREE Seats to Jakarta, Krabi, Kuching, Penang, Langkawi, Hua Hin, Seoul & More!
Sale Period: 21 May 2018 - 27 May 2018
Travel Period: 1 November 2018 - 13 August 2019
Conditions:
• A non-refundable processing fee is applicable for payments via credit, debit or charge card
• Fare includes airport taxes (except for selected airports where airport tax is collected at the point of departure)
• Seats are limited and may not be available on all flights
• Valid for new purchases only • All fares are quoted for single journey (one-way) only
• All taxes must be paid at the time of purchase unless otherwise stated
• Foreign fares are subjected to currency exchange rates
• Offer is subject to availability and AirAsia's Terms and Conditions of Carriage
• No refunds are permitted after payment has been made
• Guests travelling need to provide all necessary travel documents (eg valid passport, visa where applicable etc) at the time of departure
• AirAsia reserves the right to deny guests from boarding without proper documentation
• Full payment shall be made upon booking
• Changes to flights and dates are permitted subject to change fees
• Changes to name are not permitted
• Only available for online bookings at www.airasia.com
Travel Notes:
Advanced booking required
Fares are not available during embargo period
Santan: Get a free Mattel Hot Wheels® car when you pre-book the Lil' Star Combo (kid's meal). T&C apply
Duty Free & Merchandise: Enjoy duty-free prices cheaper than the airport and RM50 OFF when you pre-book with us before your flight using the promo code: 500MILLION. Visit ROKKISHOP.com. T&C apply
Destinations:
Bandung from $69
Cebu from $99
Jakarta from $34
Bangkok - Don Mueang from $45
Bali from $59
Phuket from $40
Krabi from $36
Langkawi from $34
Penang from $34
Tokyo - Narita from $200
Hong Kong from $126
Siem Reap from $86
Shenzhen from $126
Melbourne from $148
Auckland from $217
and more!
Search for flights with "Promo" tags: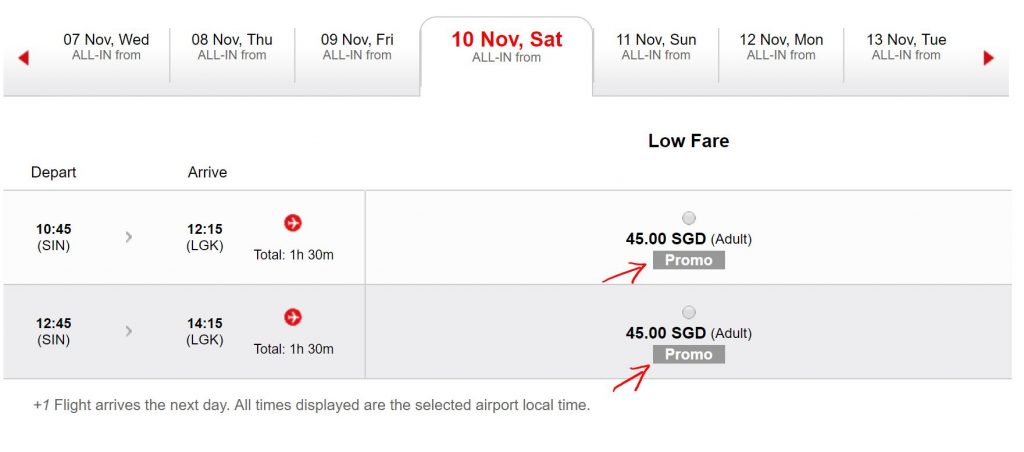 For example:
Singapore to Langkawi on 11 Nov 2018 is a FREE seat promo, however fees like aviation levy, passenger service fees etc still apply. Compared to a normal flight ticket at $145, you only pay $34 during this promo!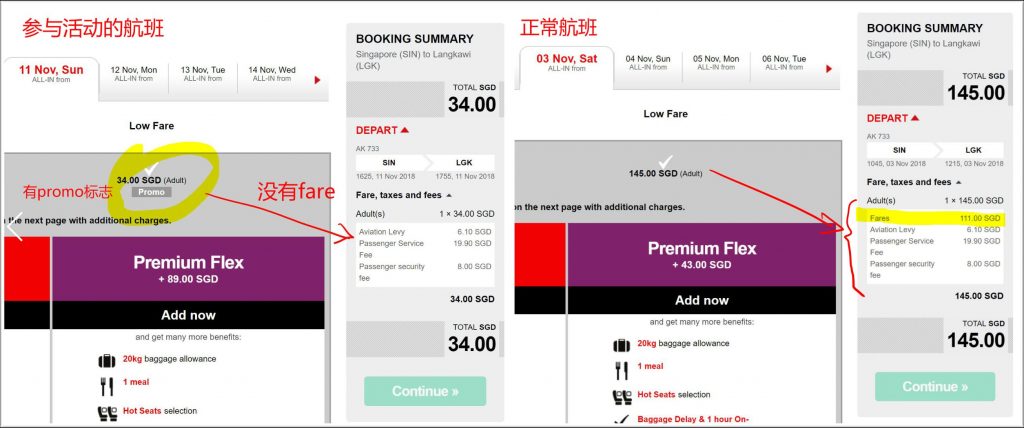 There's also selected flights at promo fares costing slightly more than the FREE seat offer, still a very good deal!