MUJI Week ends this Sunday, 30 September!
Shop to your heart's delight! It's the LAST WEEKEND for all MUJI Members to enjoy 10% OFF regular priced items in stores and 5% OFF at Café&Meal. Also, don't miss out to try the Hokkaido Vanilla Soft Serve at ONLY $1, available for a limited time only at all Café&Meal outlets.

Flannel – For comfort that lasts
MUJI Flannel garments are made of Xinjiang cotton cultivated in an organic way, ensuring the wholesomeness of the cotton fibre, allowing the soft texture to be displayed. Piling makes the garment even warmer. Instead of just a single thread, twin threads are twisted together, letting the garment to be more durable with brighter colours. Shirts, tunics and one-piece dresses make layering more plentiful, creating an autumnal sentiment in basic wear. Click in for style inspirations!
Men's & Ladies' Flannel Series are at 15% OFF, till 10 October 2018.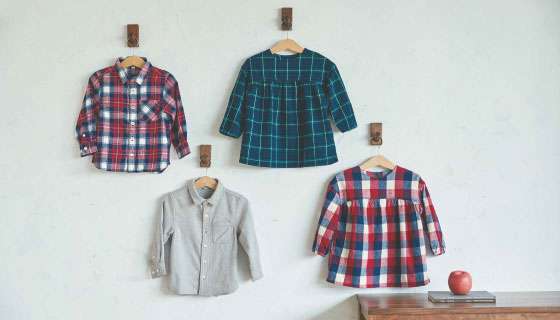 Kids Organic Cotton Flannel Shirt & Tunic
Flannel shirts and tunics to keep your children warm – perfect for those skin-chilling seasons. Soft organic cotton fabric has been brushed for warmth. Matching colours and patterns in Men's and Women's sizes are available so that parents and children can match each other! 
Kids' Flannel Series are at 10% OFF, till 10 October 2018.

Snooze in Comfort
Organic cotton picked by hand in India is used. This method is less likely to damage the fibres than machine picking is, giving this organic cotton its characteristic soft texture. It is said that people turn over more than 20 times in a single night when they are sleeping. Hence the side seams of all of the pyjamas are eliminated so that stress on the skin is reduced and the label is printed directly on fabric to prevent discomfort, helping to ensure a peaceful night's rest. The duvet cover is made from the same warm flannel material as pyjamas!
Men's & Ladies' Flannel Pajamas and Bedlinen are at 10% OFF, till 10 October 2018.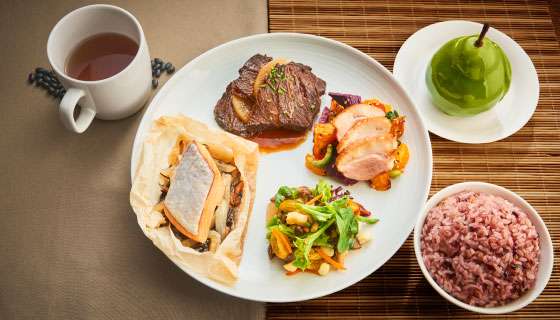 MUJI Autumn Set Menu 
Get this set meal filled with a spread of hearty and nutritional variety at 26.80(U.P.$34.50). Featuring the salmon papillote, unique to the autumn season; savour the soft, tenderly baked goodness of salmon in a parcel, infused with the sweet earthy flavours of hijiki and fennel.
Visit us at Paragon#04-36 | Raffles City #02-20 | Plaza Singapura #01-10