11.11 Singles' Day Sale originated from China but it has long spread its touch globally. Besides shopping at Taobao and the local shopping sites, don't forget to check out the overseas sites for good deals! Especially beauty sites like LookFantastic, Beauty Expert, MANKIND and HQhair which ship directly to Singapore! Their 11.11 sales have started so check out your favourite beauty products and our must-buys below!
LOOKFANTASTIC

LookFantastic is one of our favourite beauty sites, because it is really user friendly with prices in SGD and free delivery with no minimum spend! If you spend $150 and above, you even get Tracked Delivery. This 11.11, they have released many coupon codes for use from 8 to 12 Nov 2018. You can even get free gifts with your spend!
1. Elizabeth Arden, Elemis - 3 FOR 2 + 10% OFF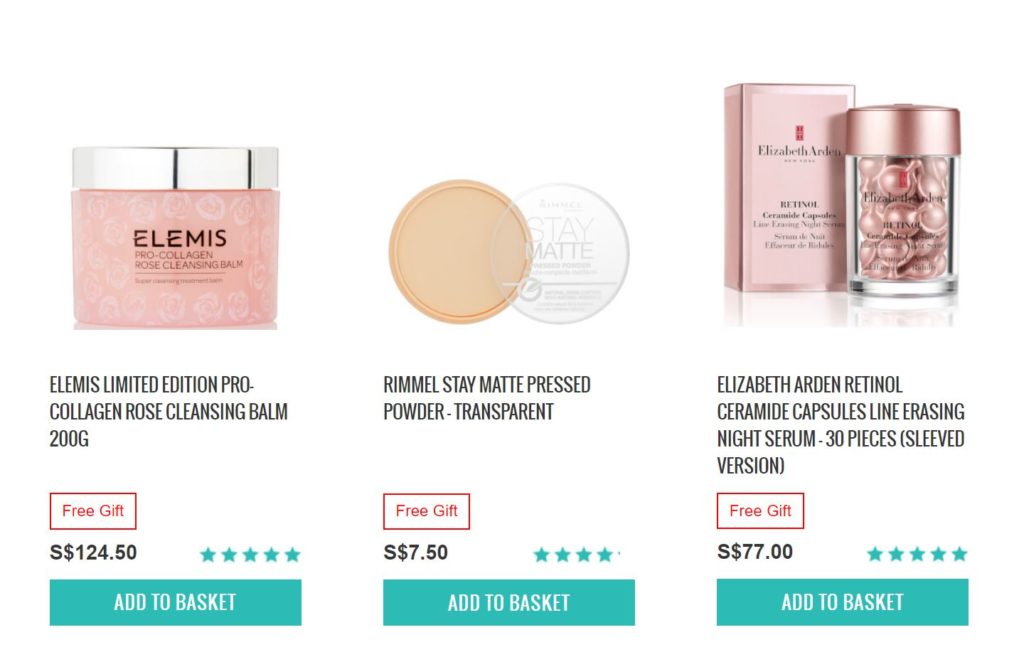 Elizabeth Arden's skincare is great for anti-aging, get their Retinol Ceramide Capsules Line Erasing Night Serum with this offer! Other popular Elizabeth Arden products are also on sale~
3 for 2 + Additional 10% off
Use coupon code: SDX10
Valid till 12 November 2018.
2. NUFACE、Sarah Chapman 35% OFF with Coupon Code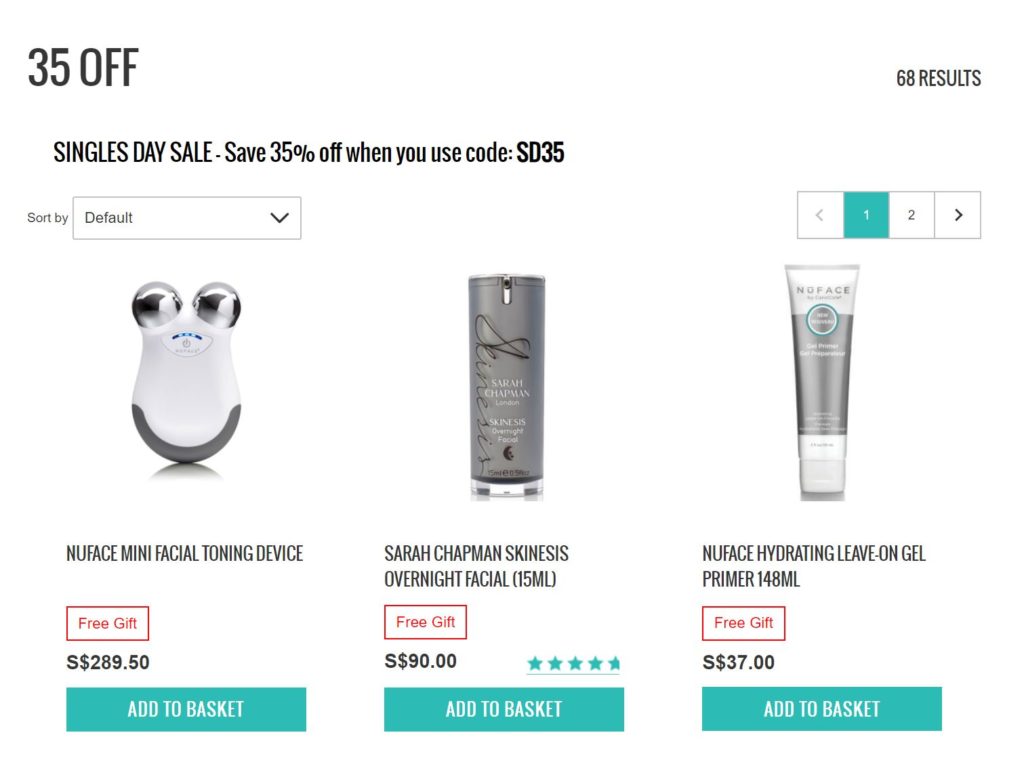 Endorsed by Miranda Kerr: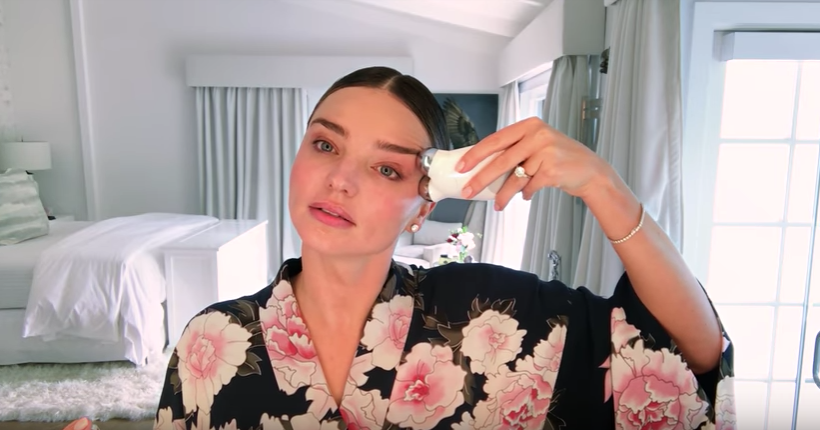 and Victoria Beckham: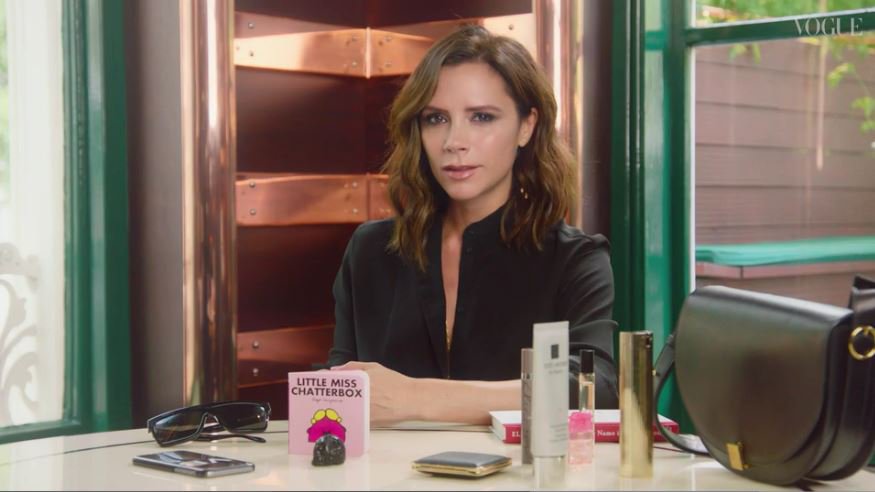 35% OFF 
Use coupon code: SD35
Valid till 12 November 2018.
3. RMK, Ultrasun - 27% OFF with Coupon Code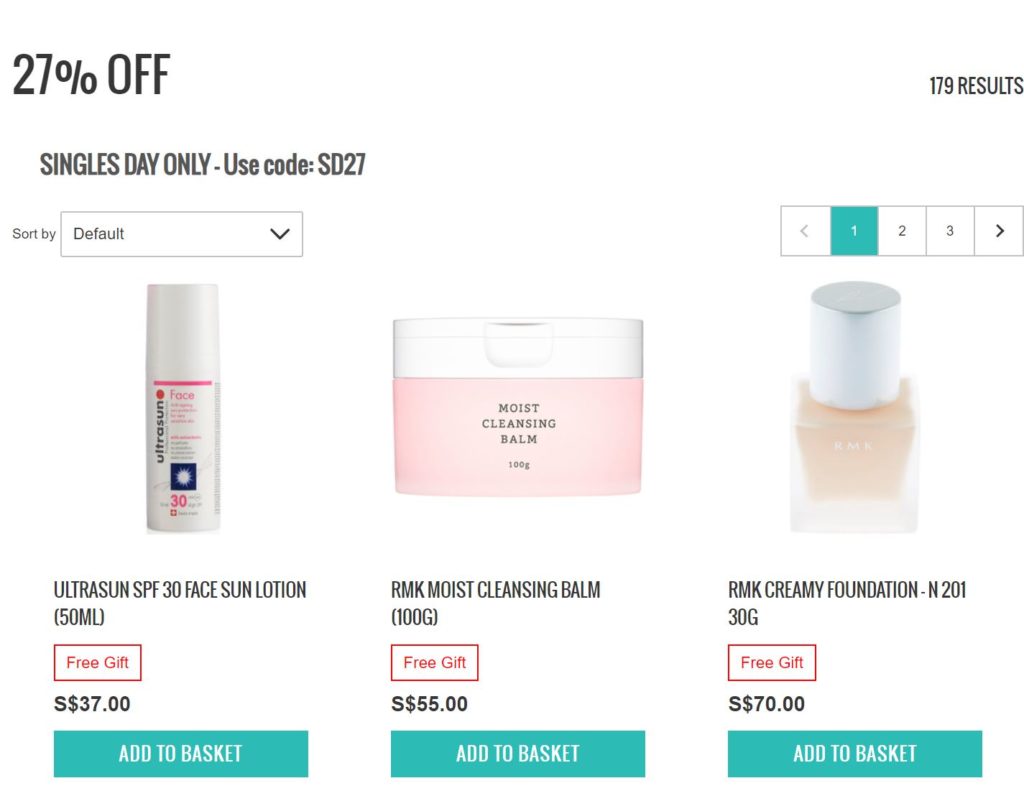 RMK is a top selling Japanese makeup brand. Their most popular products include their creamy foundation and cleansing balm. They have a counter at Takashimaya in Singapore and are known for their minimalist packaging and quality.

With over 25 years in skin protection expertise, Swiss sun care brand Ultrasun delivers a unique and revolutionary formulation. Ultrasun is known for its photostable, long lasting application, its patented liposome technology ensures just one application will give long lasting, high level, water resistant protection from UVA (ageing), UVB (burning) and Infrared - A rays.
Their products are free from oils, emulsifiers, and perfume, great for sensitive skin!
27% OFF
Use coupon code: SD27
Valid till 12 November 2018.
4. Molton Brown - 25% OFF with Coupon Code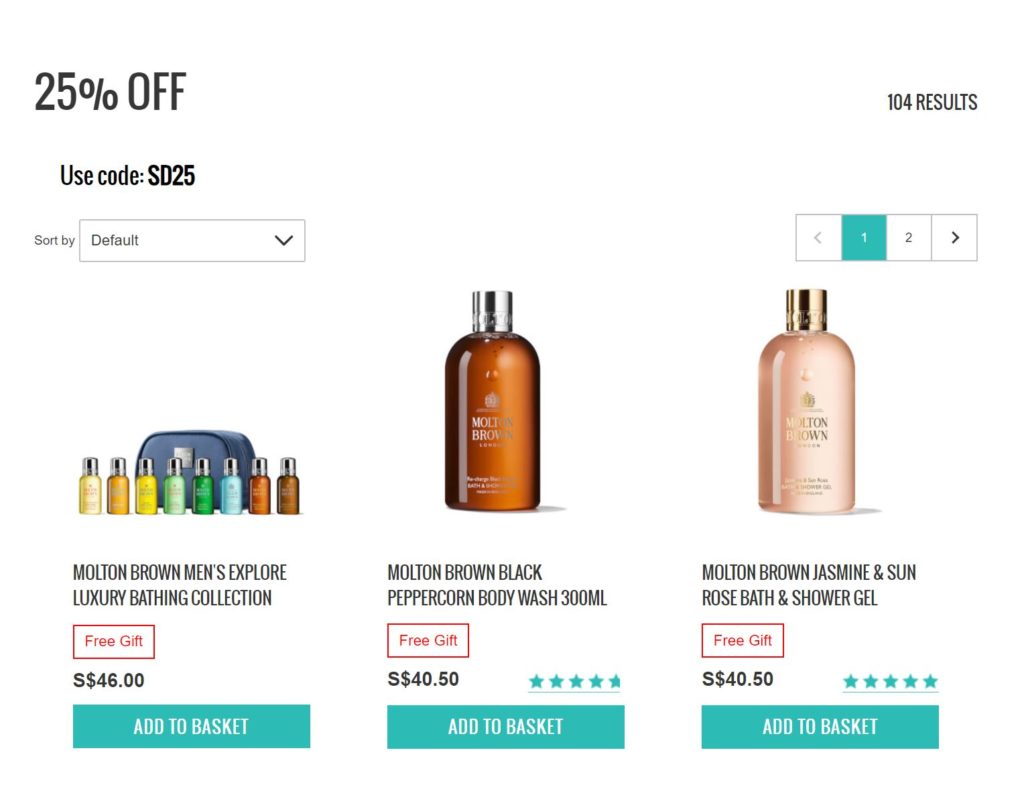 Molton Brown has been discovering fragrances since they started their journey in London over 40 years ago. Their products have been used by many airline companies and five-star hotels. Their bestsellers include their Orange and Bergamot and Gingerlily Body Washes.
25% OFF
Use coupon code: SD25
5. By Terry - 32% OFF with Coupon Code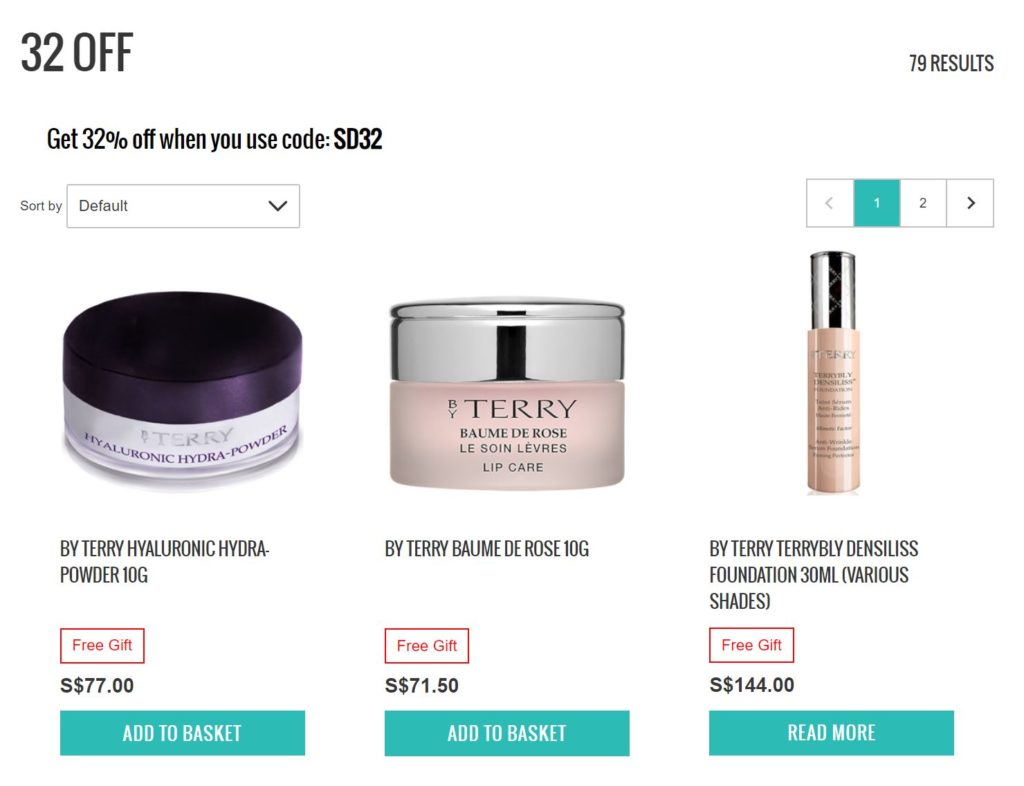 Terry de Gunzburg is a legend in the beauty business and is a professional makeup artist known for creating her signature look of defined eyes, red lips and a perfect complexion. When running from shoot to shoot, Terry realized her own need for a product that could quickly refresh her makeup on the go, literally while sitting in traffic. By mixing foundation, moisturizer and a liquid toner together, she created the perfect product and consistency that would bring the light back to her face yet was easy to apply on the run. During her 15 year tenure of working with Yves Saint Laurent, she was able to bring that product in a portable click pen to the masses called Touche Éclat. Since its inception, it has been one of the top selling beauty items of all time. Terry launched her own line of cosmetics, skincare and fragrance in 1998.
The top selling products from By Terry are mostly bases, especially their cream and liquid foundations which are well loved by celebrities.
32% OFF 
Use coupon code: SD32
6.Filorga, Marvis, NUXE, Philosophy, Jurlique - 30% OFF with Coupon Code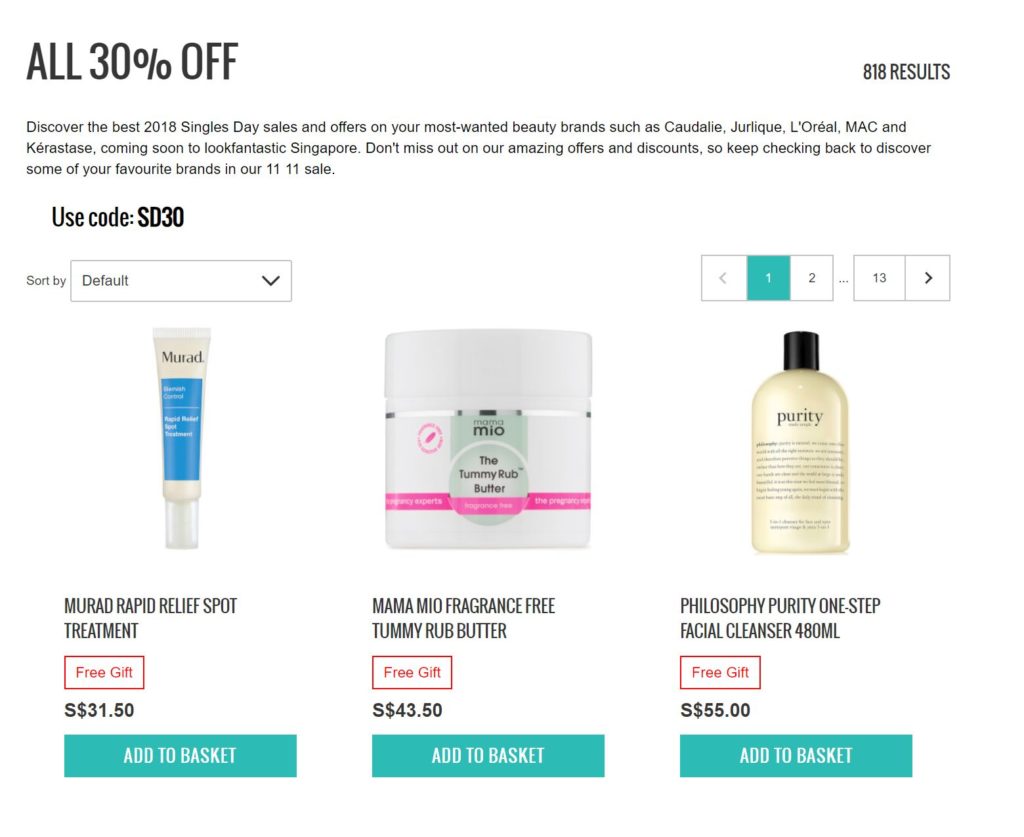 Items on this event page are at 30% off with coupon code including Philosophy Purity Cleanser, Hope Cream and also Marvis Toothpaste!
30% OFF
Use coupon code: SD30
7. Up to 50% OFF - Grow Gorgeous, Illamasqua Etc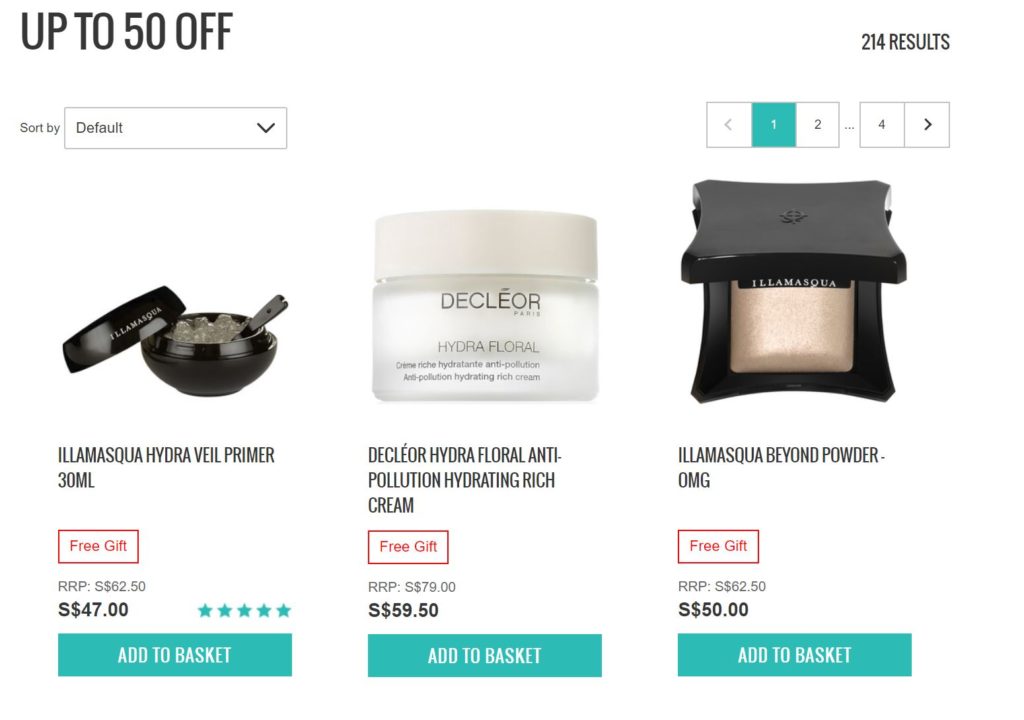 No coupon code required for this zone! Must buys include Illamasqua Hydra Veil Primer and many other star items, at up to 50% off.
8. 35% OFF 3 Items - Tangle Teezer Hair Brush, First Aid Beauty and more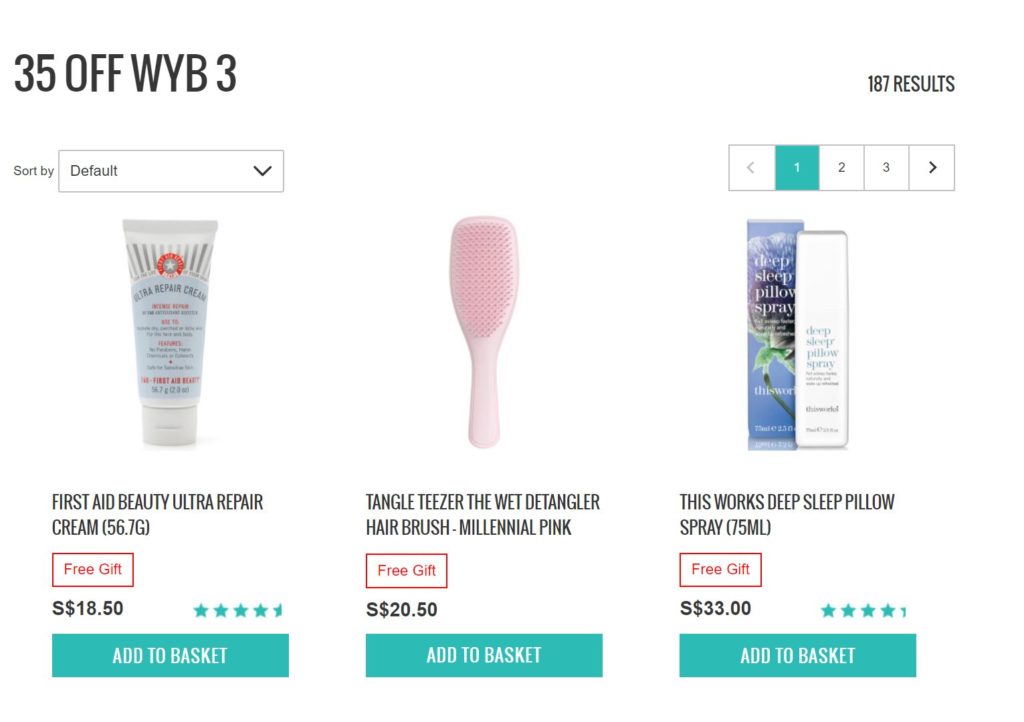 Get any 3 items from this zone to get 35% off! Must-buys: Kate, the Duchess of Cambridge's favourite Tangle Teezer Hair Brush, so many pretty colours to choose from!
35% off 3 items
Use coupon code: SD353
9. REN - Extra 20% OFF with Coupon Code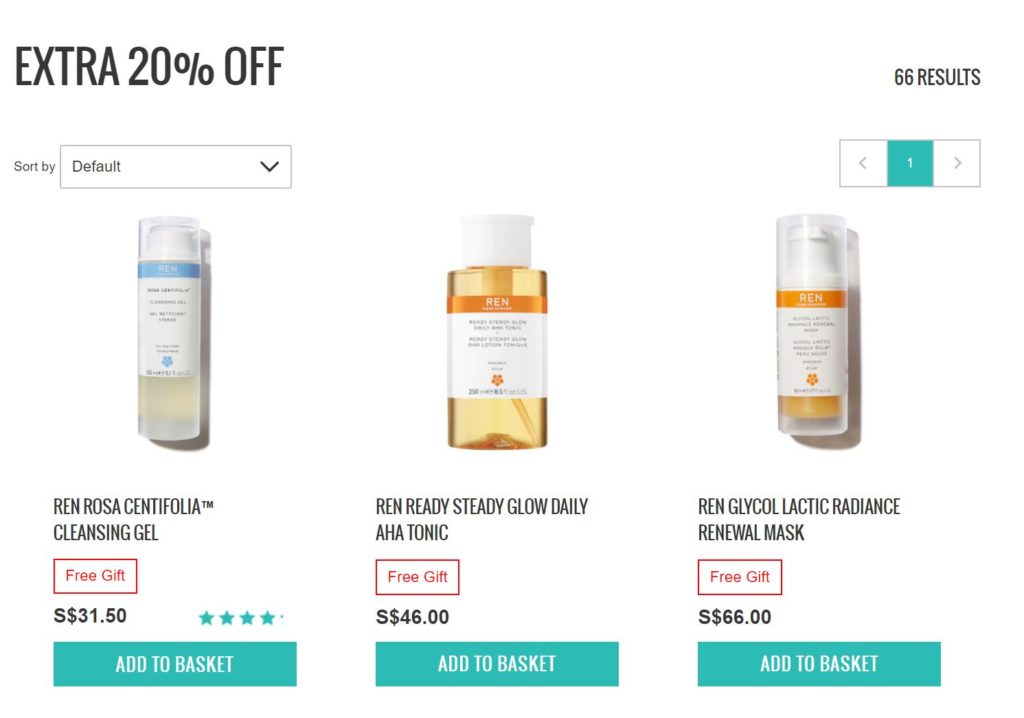 The founder of REN created the British skincare brand specially for his pregnant wife. The collection contains natural bio actives, no harsh chemicals and is cruelty free. Safe and good for sensitive skin! The star products include the
REN's bestselling ranges are the Evercalm and Radiance range. The Evercalm collection is good for acne prone and sensitive skin as it removes impurities without harshly stripping essential oils away with a moisturiser that protects your skin against harsh day to day pollutants.
The Radiance range has exfoliating properties to improve the complexion of the skin for better moisture absorption and increase the brightness of it for a healthier glow.
The Glycol Lactic Radiance Renewal Mask was even chosen by InStyle Magazine in 2008 as one of the most wanted products. Even after so many years, the product is still highly raved. Effortlessly smoothing over the visage, the luxurious face mask encourages results in just ten minutes. Whilst on skin, the formula is able to renew the complexion due to a hardworking cocktail of four AHA's. Glycolic, Citric, Lactic and Tartaric Acid work in synergy to perform multi-action exfoliation on the face. This is able to eliminate dead skin cells, resurface the top layer of skin to visibly improve skin tone and reduce the appearance of enlarged pores. Acne scars, hyperpigmentation and areas of sun damage are also visibly reduced.
Extra 20% OFF
Use coupon code: SDX20
10. Shiseido - 22% OFF with Coupon Code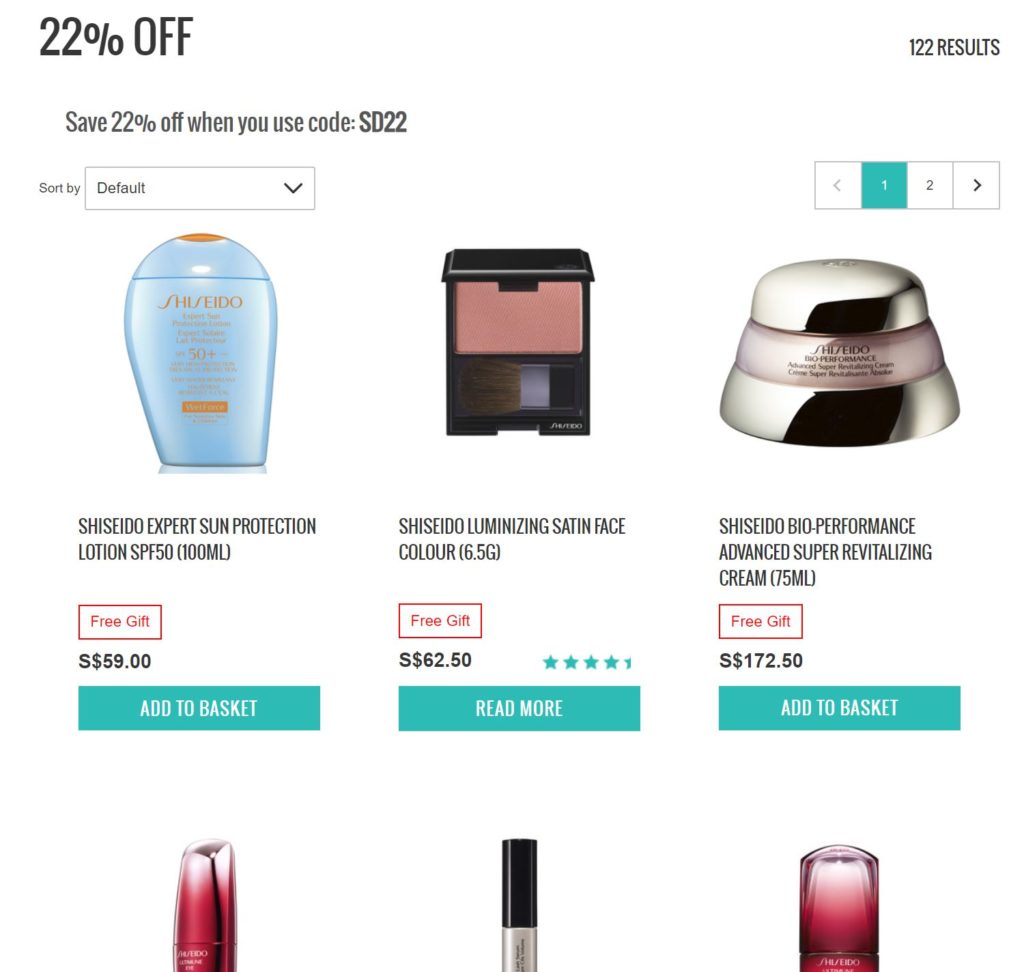 Although the year end Shiseido sale is upcoming, the top selling collection - Ultimune is seldom on sale! So grab this chance to get them at 22% off!
22% OFF
Use coupon code: SD22
11. Burberry - 22% OFF with Coupon Code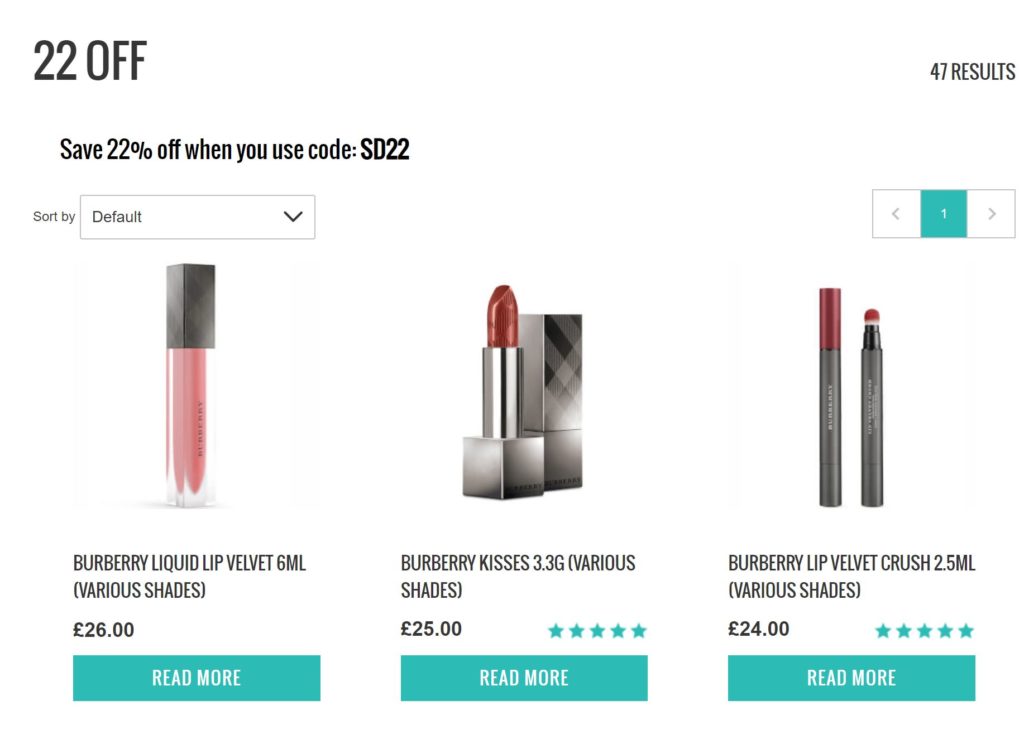 The luxurious Burberry makeup collection is on sale at LookFantastic! Get 22% off with coupon code.
22% OFF
Use coupon code: SD22
12. Other Offers
NYX - 23% OFF
Use coupon code: SD23
PIXI - 28% OFF
Use coupon code: SD28
Bean Body, Madara - 3 for 2
Use coupon code: SD342
Alterna, Kerastase, BeGlow - Extra 15% OFF
Use coupon code: SDX15
Antipodes, PAI, Manuka Doctor, Centrum, Rio - Extra 5% OFF
Use coupon code: SDX5
Neutrogena, Imedeen - Up to 40% off
Use coupon code: SDX5
BEAUTY EXPERT

Beauty Expert has also started their Singles' Day Sale, with the highlight being 30% off for Eve Lom! It's a great deal so stock up now! Other participating brands include Chantecaille, Philosophy and more.
Highlights:
1. Eve Lom - 30% OFF with Coupon Code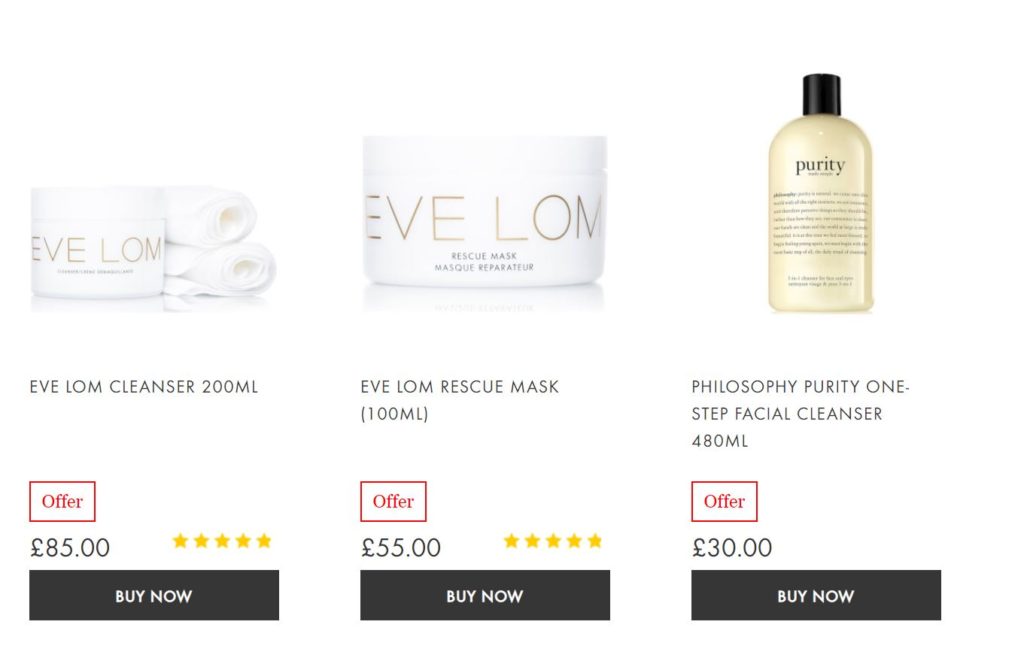 Eve Lom is a skincare brand originating from London and has accumulated a cult following of celebrities who swear by their products. Their cleansing balm is especially well-loved and has won many beauty awards.
Now you can try this cult product with the sale at Beauty Expert! Use the coupon code to get 30% off!
Use coupon code: SD30
2. Chantecaille Tinted Moisturiser, Elizabeth Arden Capsule Eye Serum and more at Buy 3 Get 1 Free + Additional 10% OFF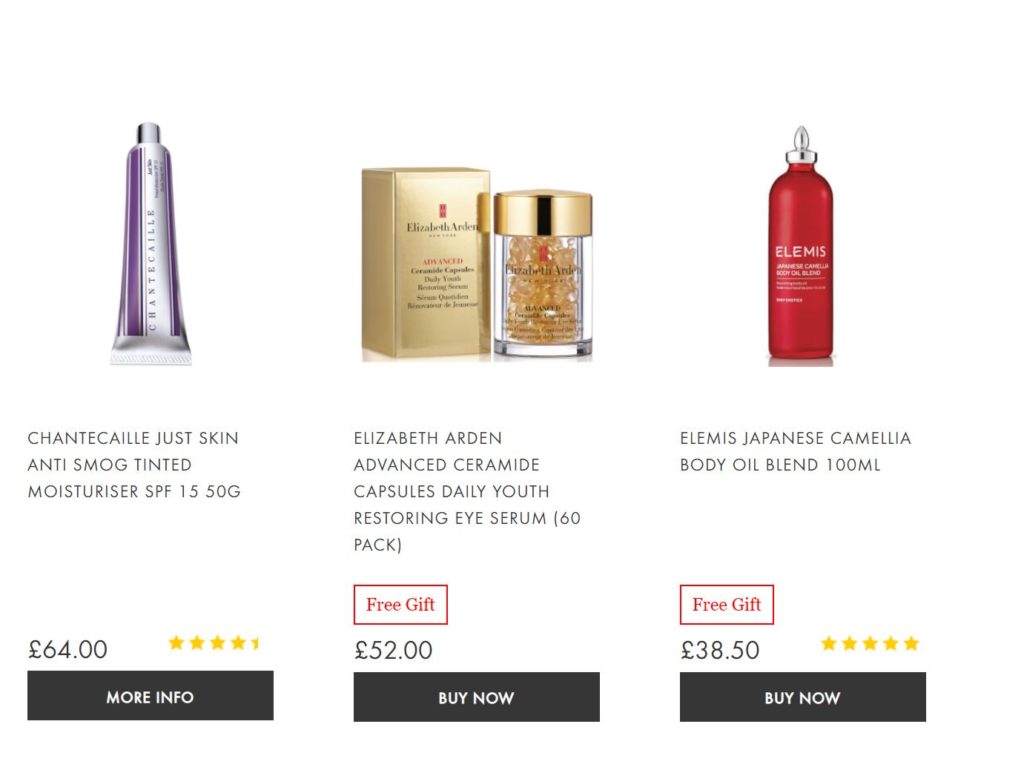 Use coupon code: SDX10
3. Caudalie, Benefit - 27% OFF with Coupon Code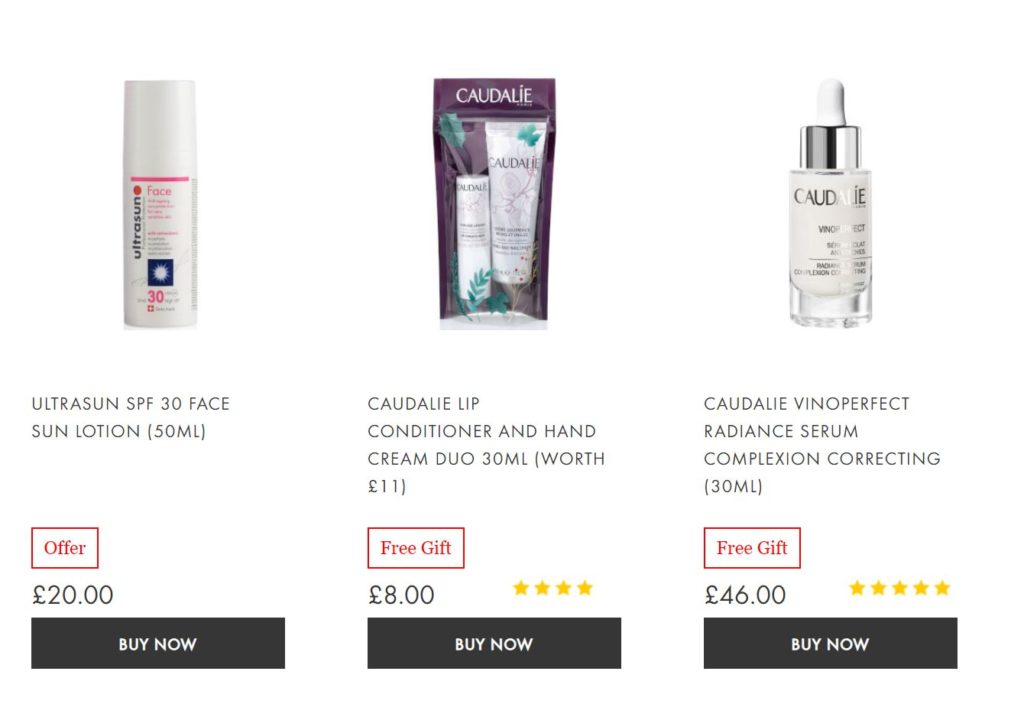 Use coupon code: SD27
MANKIND

Grab Aesop and many skincare products for men at Mankind's Singles' Day Sale!
Highlights:
1. Aesop - 27% OFF with Coupon Code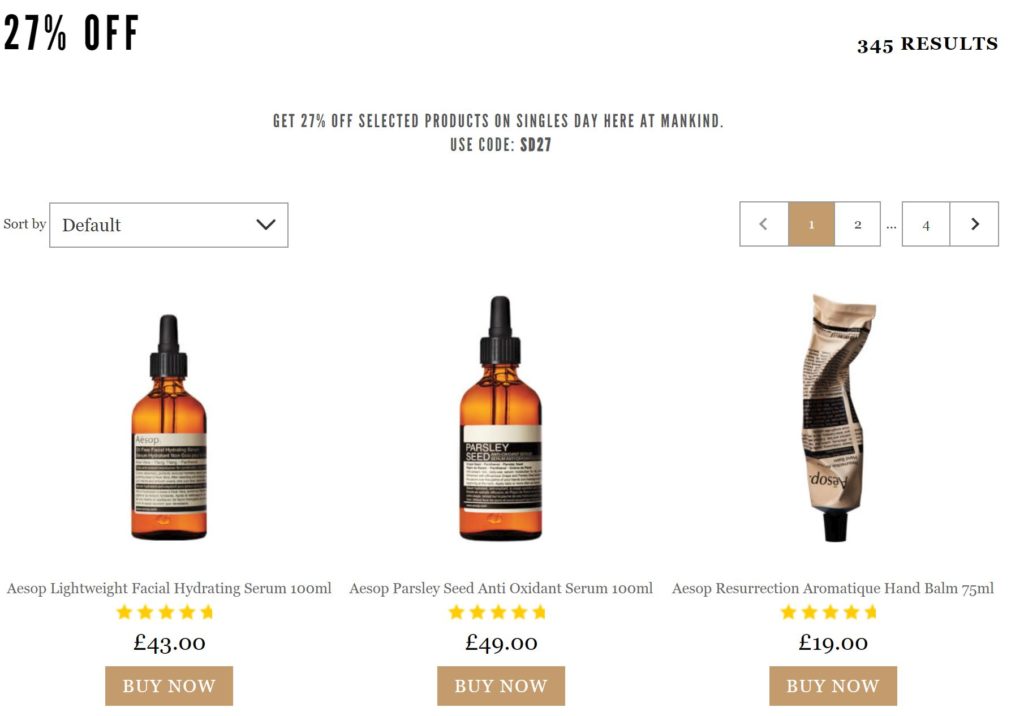 Founded in Melbourne, this Australian skincare brand is committed to using the highest quality plant-based and laboratory-made ingredients. The majority of their products also contain a blend of antioxidants which have numerous benefits on the skin, including protection from UV rays, reduction in pigmentation and preventing free radical formation.
A trip to their Singapore boutiques is always an enjoyment as their stores are inspired by spas so you feel calm and soothing browsing around. However, their prices in Singapore are quite high, hence don't miss this chance to get them at 27% off!
Use coupon code: SD27
2. Marvis, American Crew and more - 30% OFF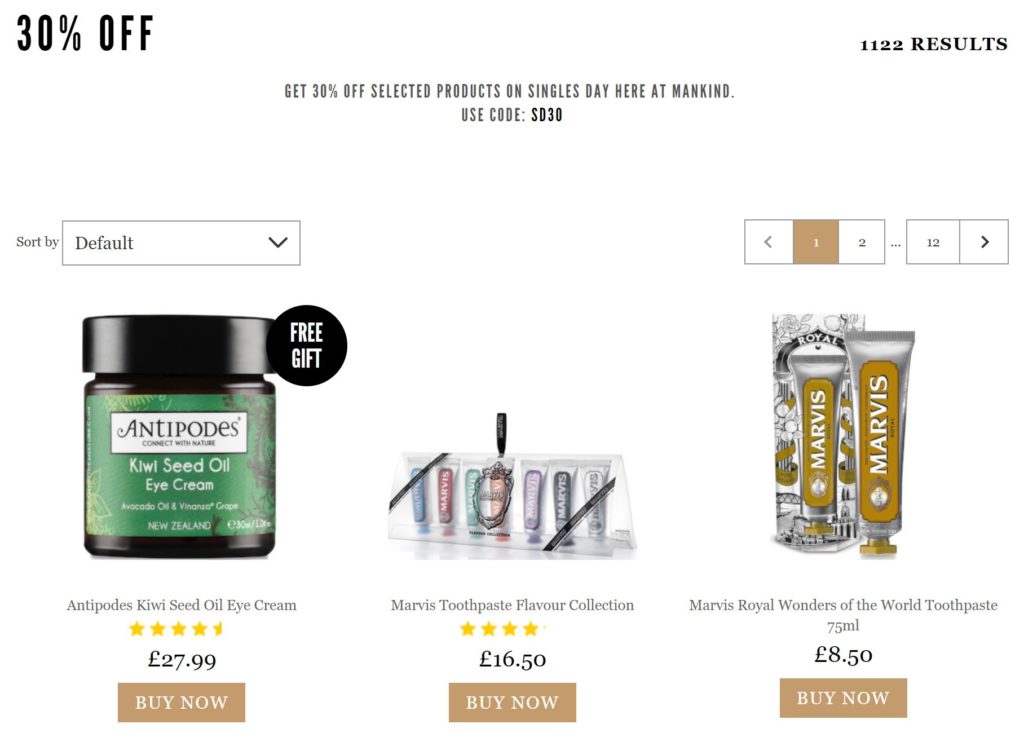 Use coupon code: SD30
3. Bulldog skincare for men - Extra 10% OFF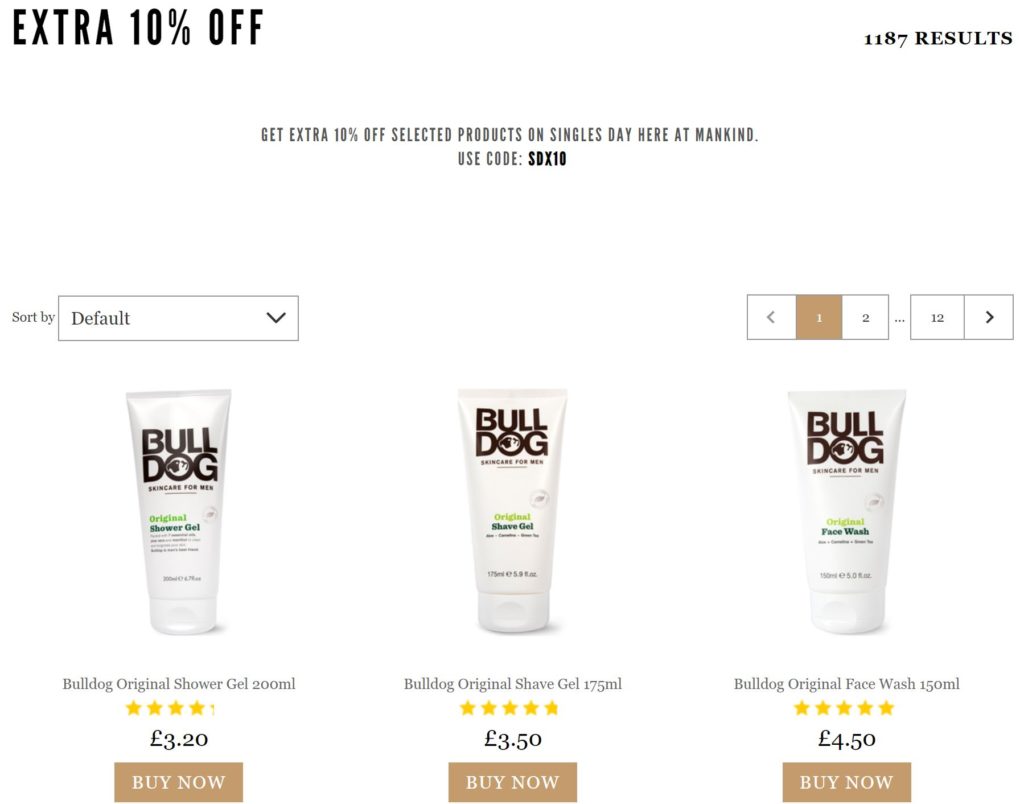 Use coupon code: SDX10
HQhair

HQhair is an online shopping website under The Hut group, selling mainly haircare products and some beauty products.
Their top selling brand - Grow Gorgeous is having a mega sale this Single's Day, so grab some products to restore your healthy hair now!
Highlights:
1. Grow Gorgeous - 30% OFF with Coupon Code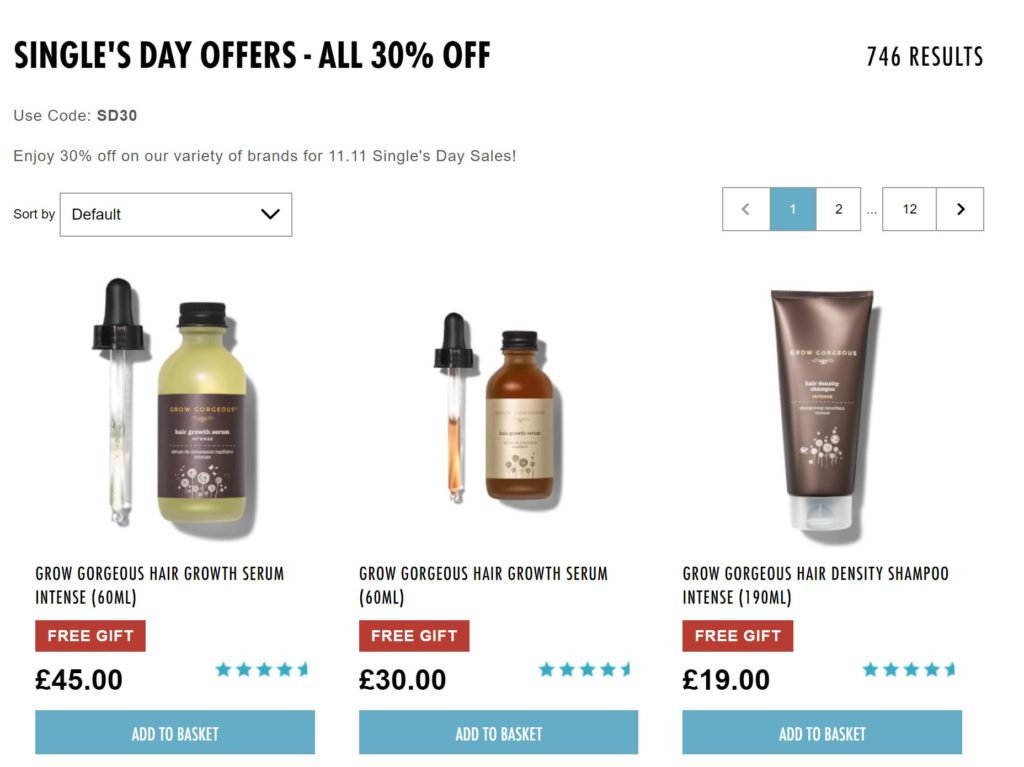 Use coupon code: SD30
2. Tangle Teezer, This Works and more: 3 for 35% OFF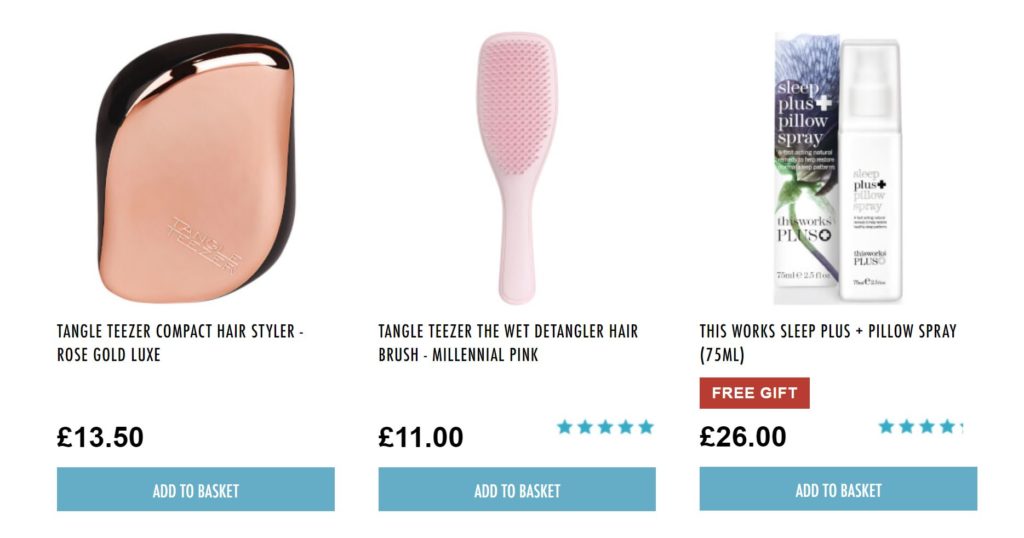 Choose 3 items to get 35% off!
Use coupon code: SD353
3. Benefit at 27% OFF, and Holiday limited edition Blush Set on offer 
It's always cheaper to get Benefit products overseas, especially at such sales! Their products are pretty and unique, you know you want it! Just use coupon code to get 27% OFF.
Use coupon code: SD27
This limited edition blush set with Benefit's top selling blushes is a must buy!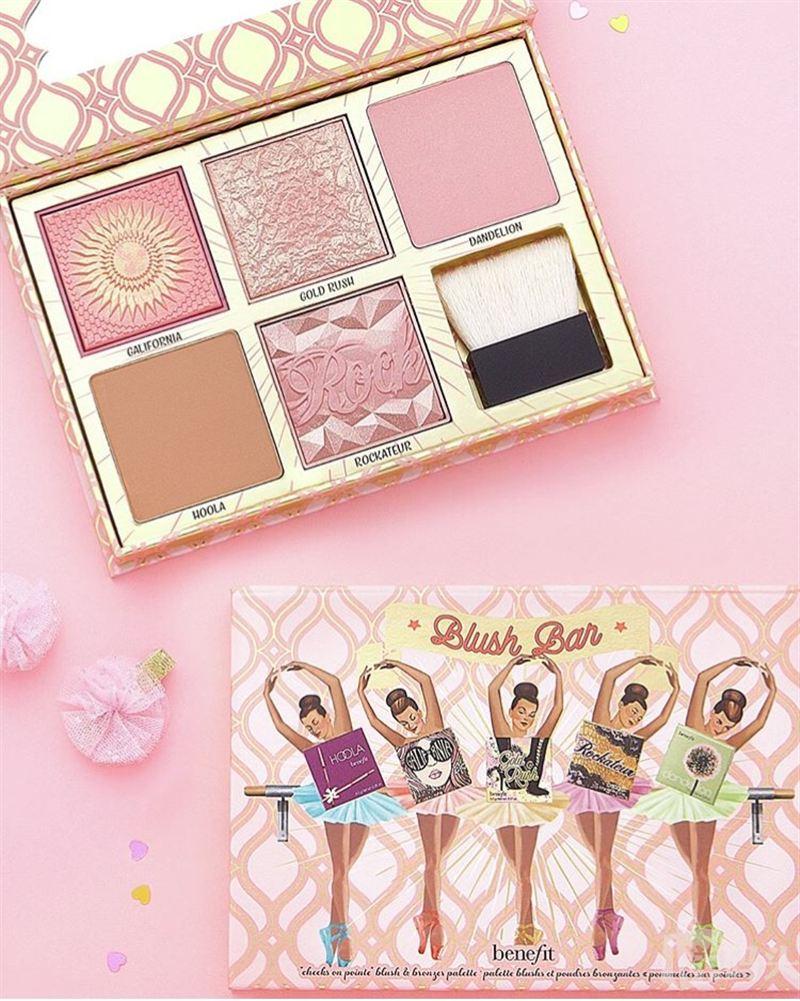 After discount, it costs only SGD67, a great deal!
4. Christophe Robin - 35% OFF with Coupon Code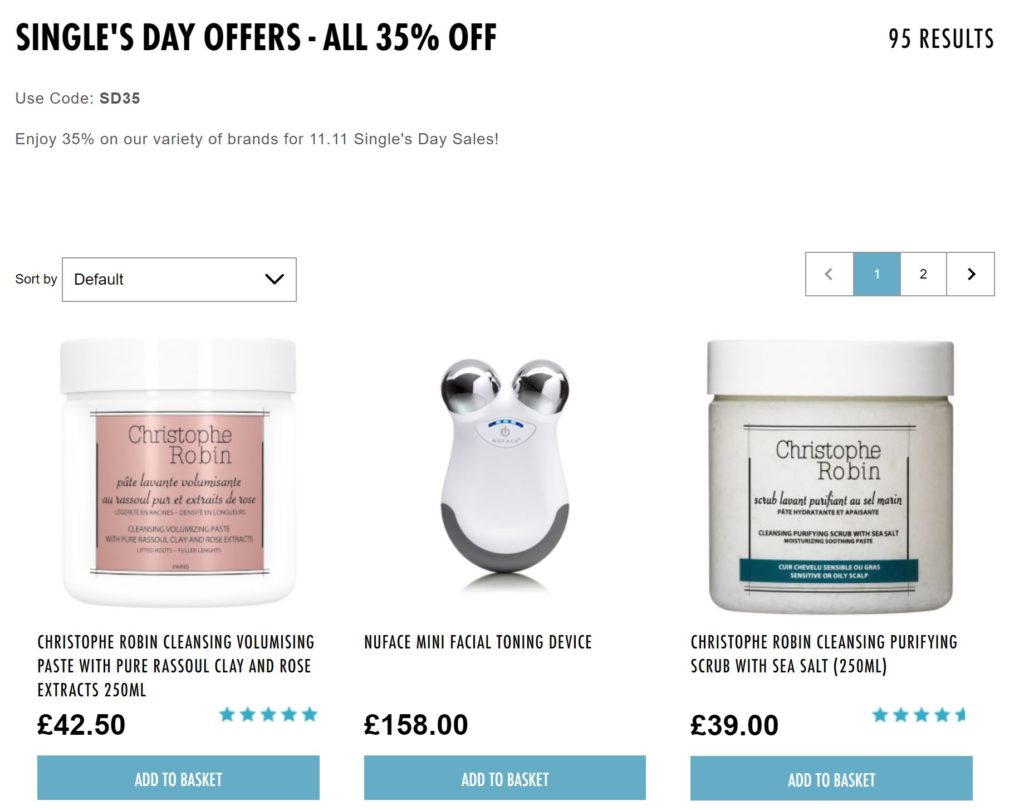 Christopher Robin is a renowned hair color stylist from France and he has worked with many international celebrities. He has his own salon and now haircare brand with products always recommended by magazines! Use coupon code to get 35% off including his star products - Cleansing Purifying Scrub with Sea Salt, Cleansing Volumising Paste and more.
Use coupon code: SD35