Weekend Specials
Friday to Sunday
8 - 10 March 2019
 
Good quality items at PRICE REDUCTIONS for a limited time only! 
Shop them this weekend, available at all stores!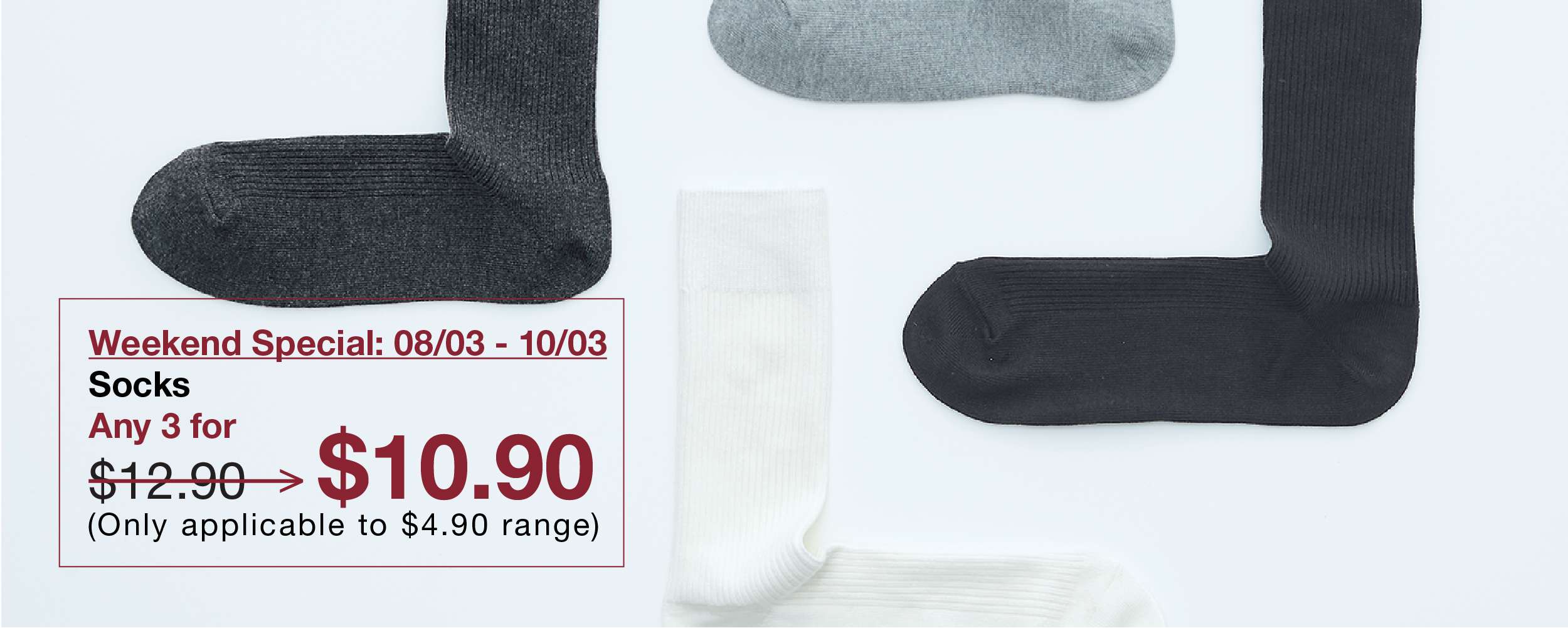 Socks
Created to fit the foot well and prevent from slipping off. Mix and match 3 pairs from a wide variety of designs to form your basis for every occasion. Only applicable to $4.90 range.
---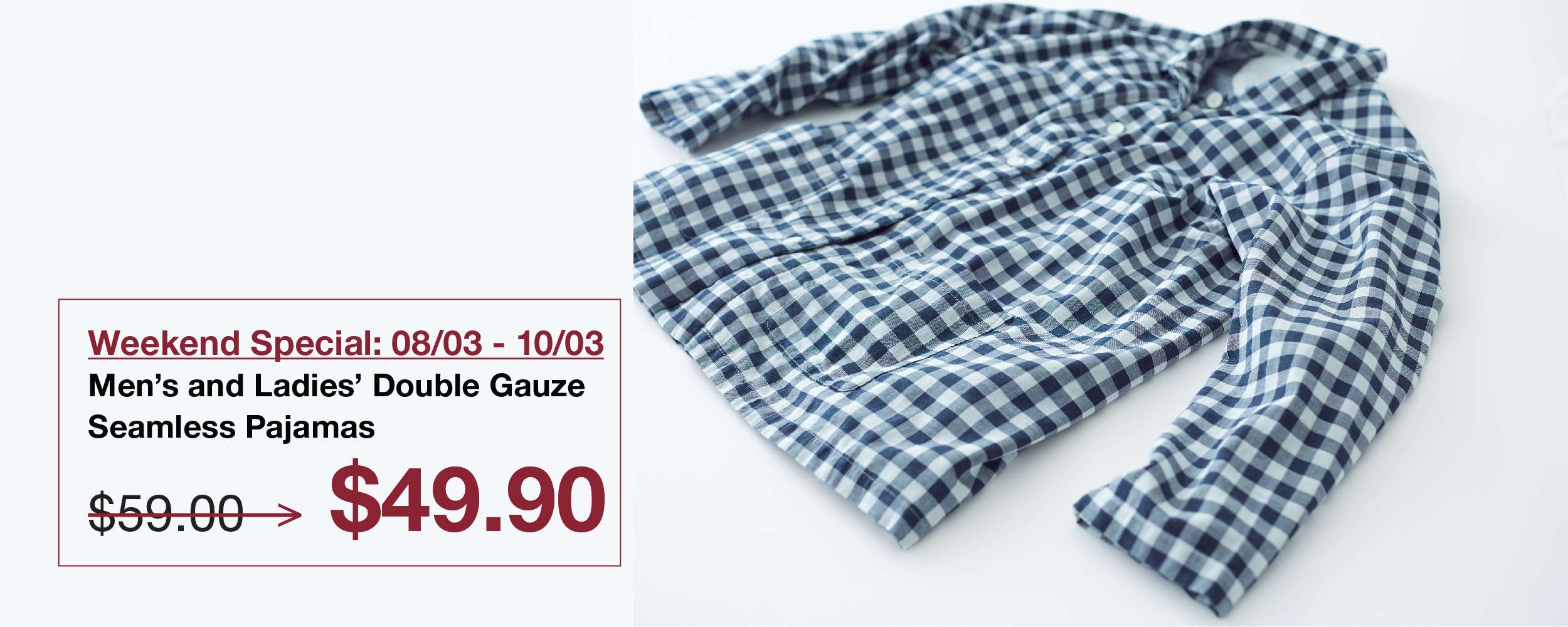 Men's and Ladies' Double Gauze Seamless Pajamas
Softly knit organic cotton for breathability and absorbency. The side seams are eliminated so nothing rubs against the skin. So light and soft it's like being wrapped in a blanket of air where you'll enjoy a truly comfortable night's sleep.
---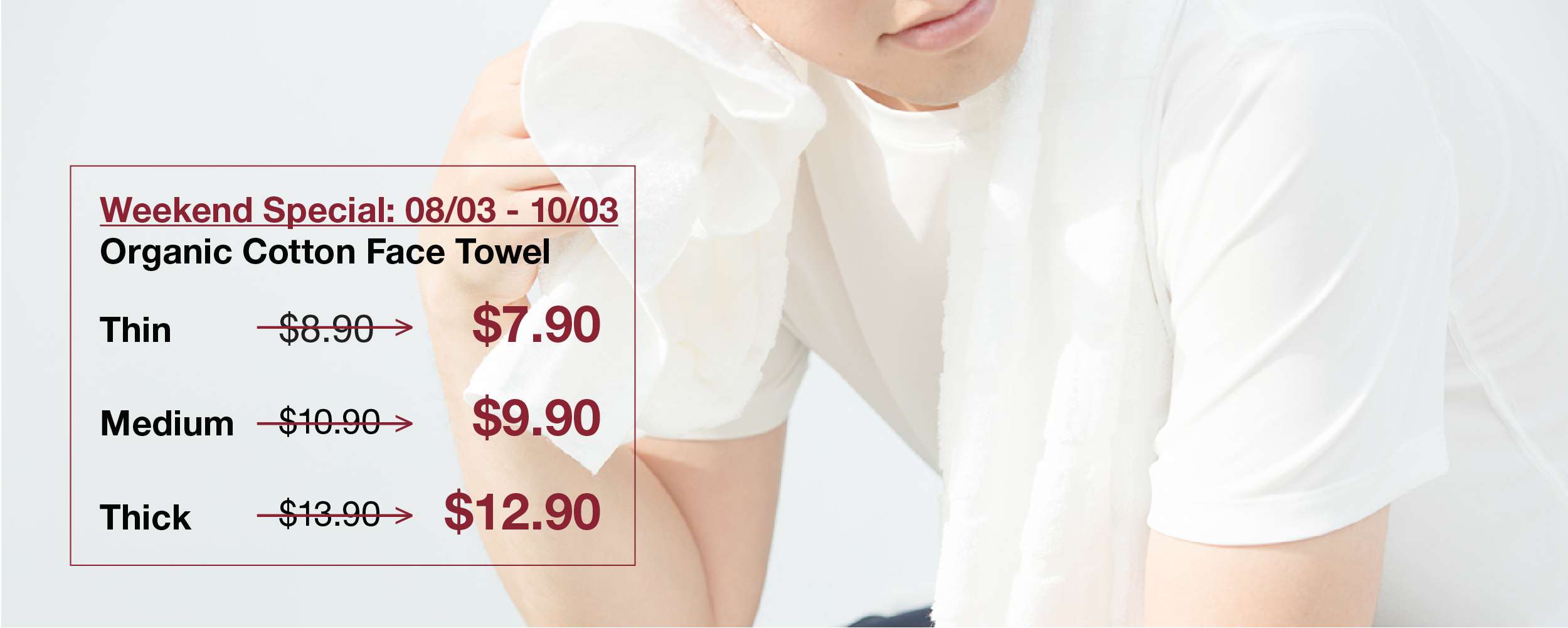 Organic Cotton Face Towel
The towel keeps its comfy texture and absorbency even after repeated washing. Find the right towel type to suit your needs!
Thin - Light and Dries Easily
Thinner than the others, easy to store, and dries quickly. A convenient choice for travel, business trips, or just carrying around town.
Medium - Handy and Fluffy
Well balanced, with superior absorbency and a weight that is ideal for regular use. Its fluffiness is a delight for the skin.
Thick - Volume and Absorbency
A thick towel with long pile is ideal when high absorbency and a voluminous feel is what you seek. Made of high-quality cotton, this towel type provides your skin with a special feeling of comfort.