Weekend Specials
Friday to Sunday
15 - 17 March 2019
 
Good quality items at PRICE REDUCTIONS for a limited time only! 
Shop them this weekend, available at all stores!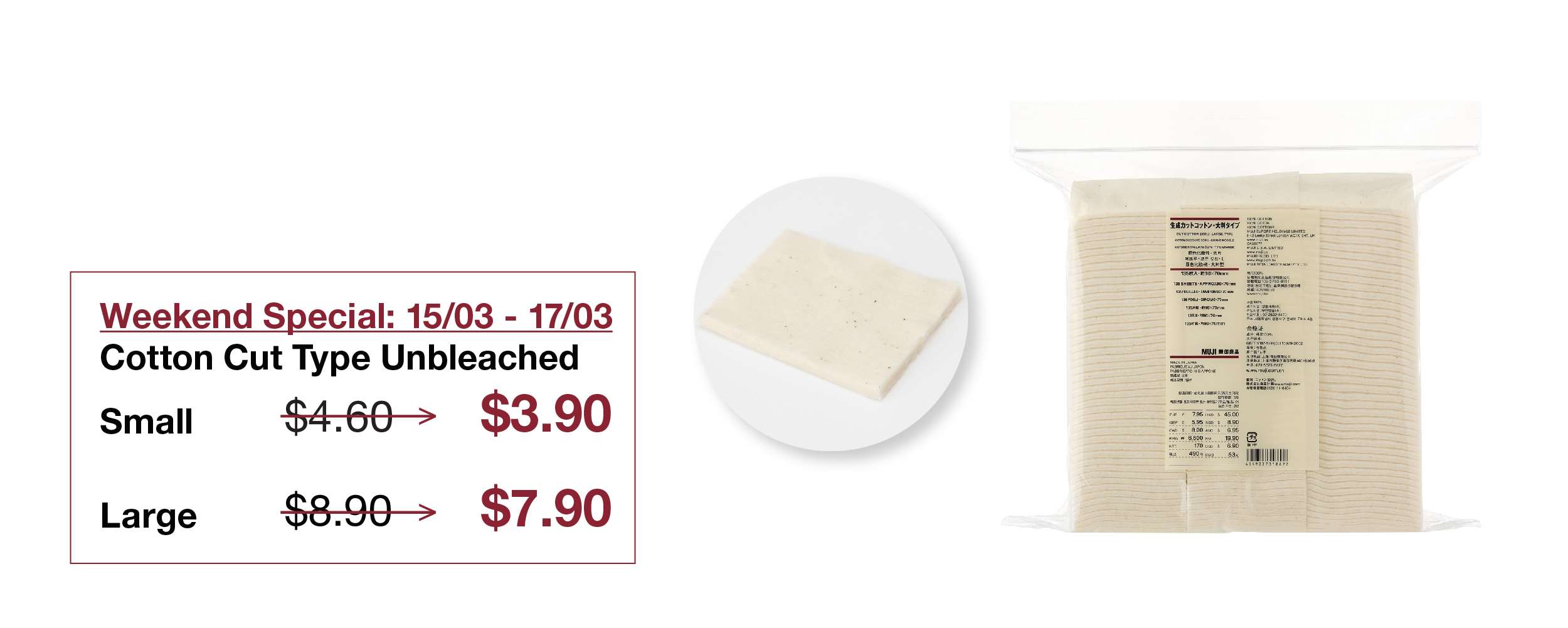 Cotton Cut Type Unbleached
Made of cotton with long fibers and without bleaching, its texture is very smooth. The cut cotton type is for multi-purpose use.
---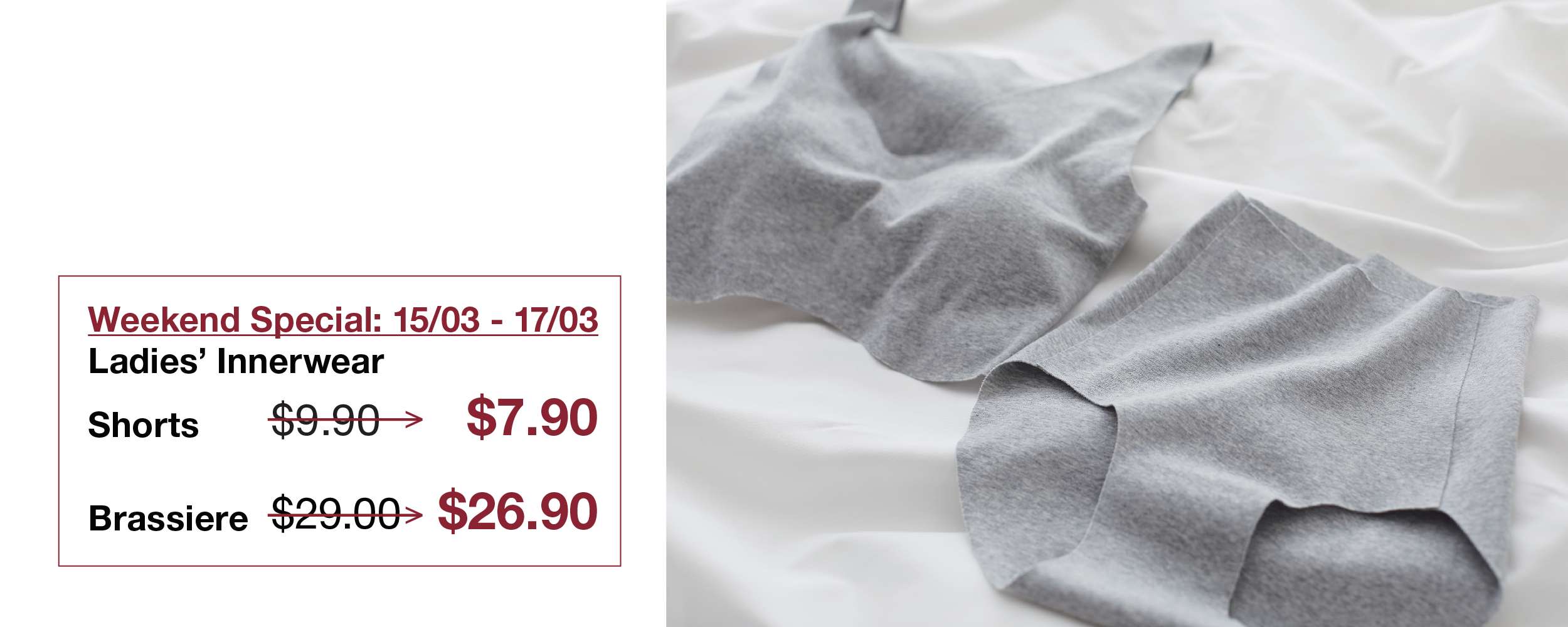 Ladies' Innerwear
Whole garment knitting creates seamless undergarment to eliminate the discomfort of bulky seams. Soft against the skin, and designed to eliminate the worry of lines showing through your outer layer.
---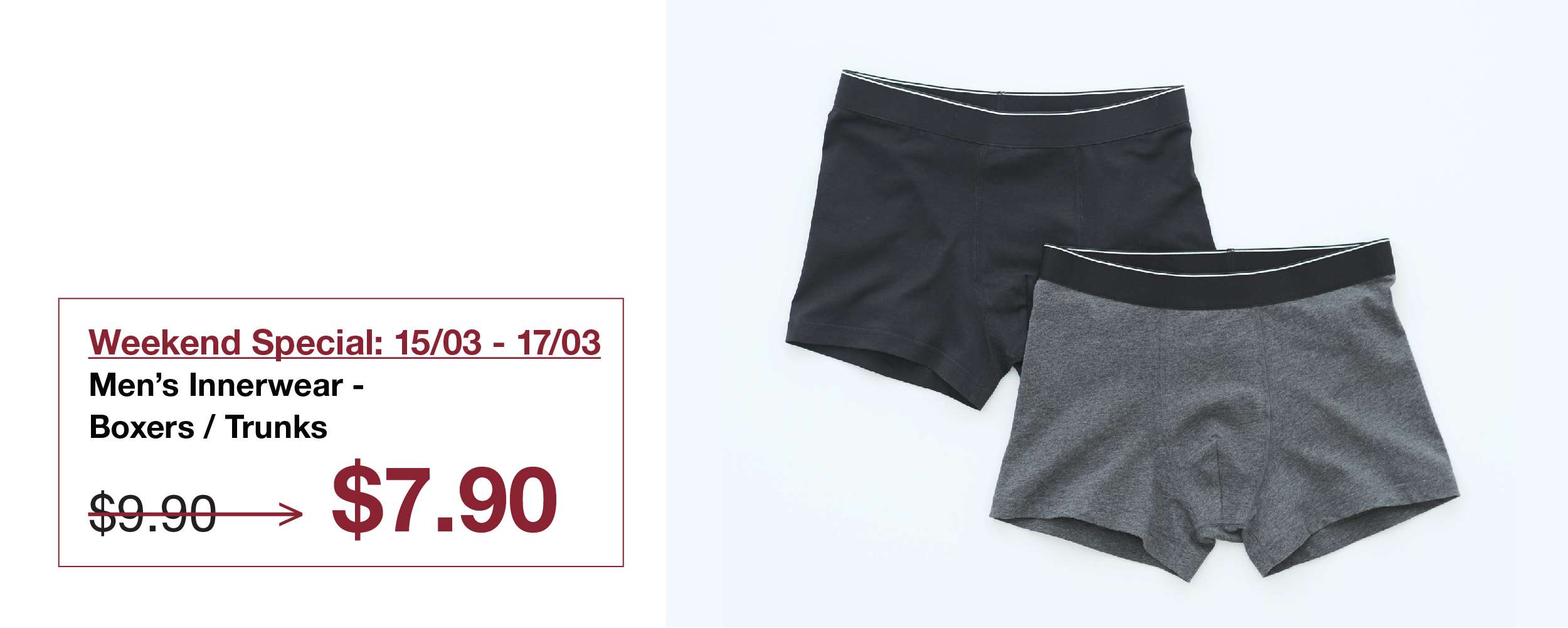 Men's Innerwear (Boxers/ Trunks)
The elastic waistband is made to hold without binding, relieving stress around the waist. Made from organic cotton or cotton blend stretch and is available in many styles, for your preference.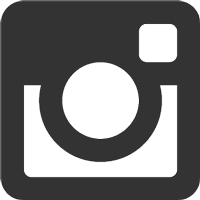 FAQ | Remove me from this list
Email not displaying properly? View this email in your browser
(c) MUJI (SINGAPORE) PTE LTD