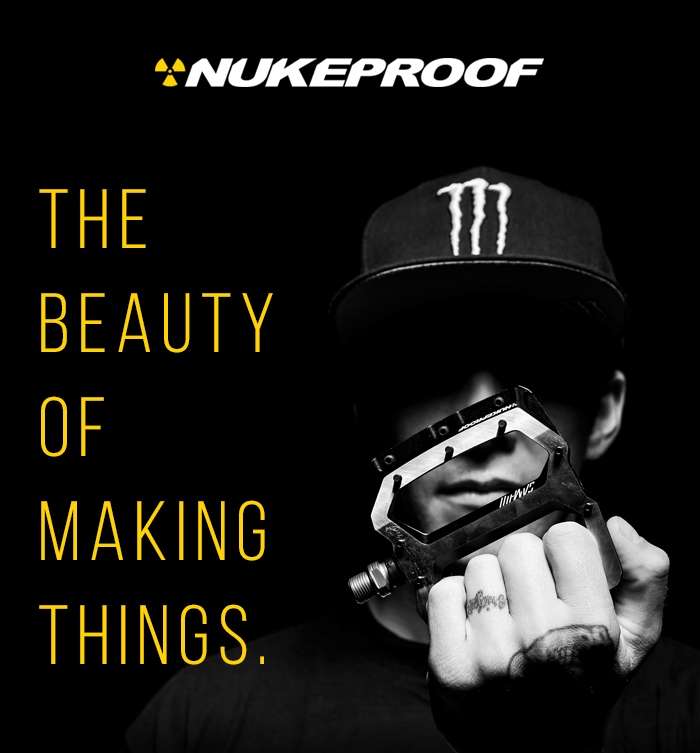 Making their ideas reality utterly consumes the team in Nukeproof.
Meet them on the hill and their mouths say, "helloâ€, and "yes, it is warm todayâ€, but their eyes say, "do I need another click of high speed compression? …â€, then they glaze over and it's best to ride on.
At their workshop, a 3D printer whirrs away in the corner, spitting out thoughts and concepts over which they sit and pull their hair out. Coffee-fuelled discussions on mechanical minutiae fizz into the late evening, long after everyone else has left.
Their work stations are emblazoned with Nukeproof stickers and weighed down by Nukeproof pedals, or bars, or shorts, or stems. Print outs of future plans overlap technical drawings we really shouldn't ask questions about.
It's a team made up of riders, racers, and engineers – some all three. Each has a Nukeproof strapped to the roof of their car or in the back of their banged-up van.
A few weeks back, they sent EWS champ Sam Hill's wild Day of the Dead custom bike to the Chain Reaction Cycles office. Its presence buzzed in the room. No-one could stop looking at it, touching it, or talking about it, so we had it taken back early.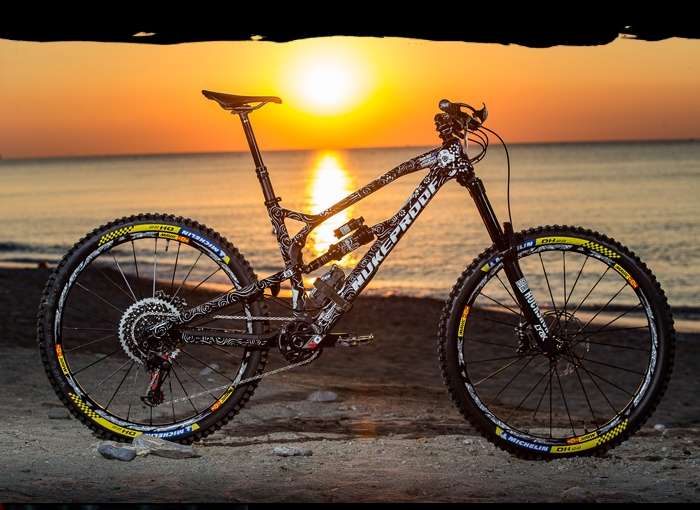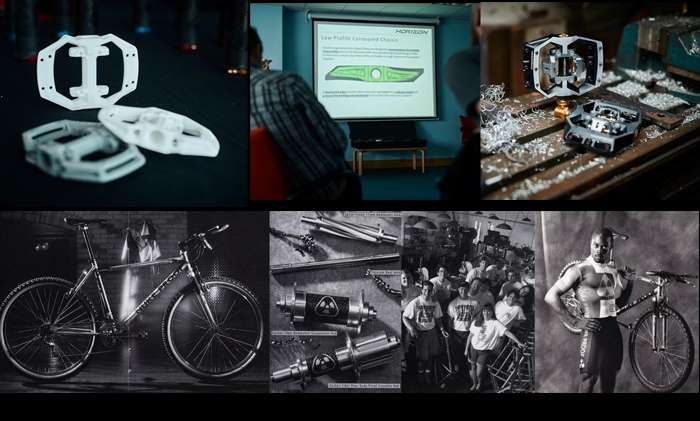 Every Nukeproof has an aura like this, each pulsing with the dreams of its makers.
Take one on the trail and you'll feel it for yourself. It bleeds precision and feeds hungrily on your inputs. You can sense the thousands of hours of trail experience poured into it and the technical expertise that gives it a maturity on any terrain.
It's exhilarating. It has flow, it's responsive, reactive, lively, and almost overwhelmingly fun. These are bikes forged by desire from a team consumed with making them the best they can be.
It's no surprise Chain Reaction Cycles laps up their passion for perfection, or where we get this buzz from being the world's top Nukeproof dealer.
They're more than just bikes, components, and clothing. They're ideals made real. Nukeproof don't appear to know how to do less than that.