Weekend Specials
Friday to Sunday
22 - 24 March 2019
 
Good quality items at PRICE REDUCTIONS for a limited time only! 
Shop them this weekend, available at all stores!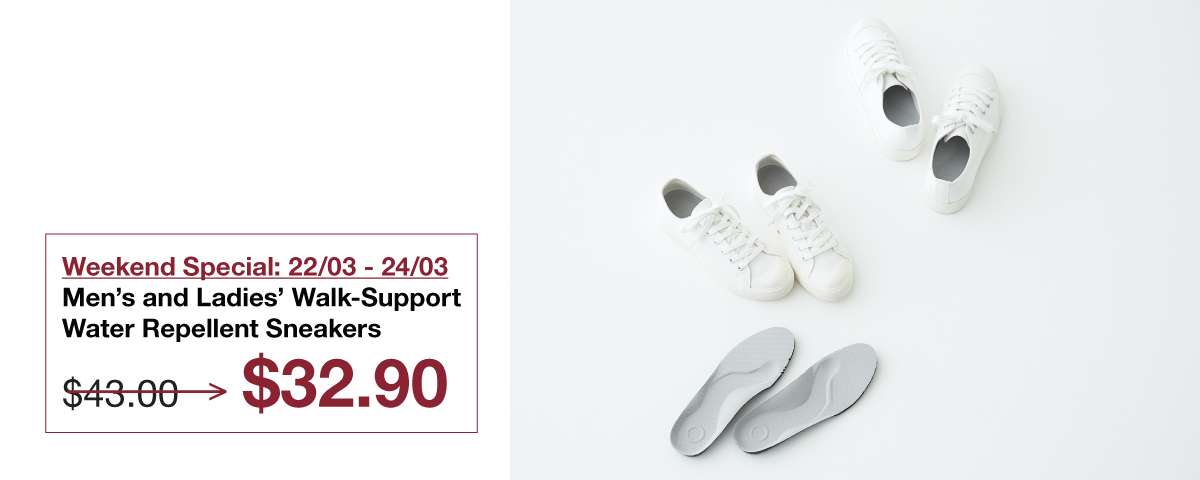 Men's and Ladies' Walk-Support Water Repellent Sneakers
The secret of being less tired is insole. It is an insole which firmly supports the arch of the foot, it is easy to walk in, hardly causing tiredness. It is also made of water repellent processing string that prevents aqueous stains.
---
Men's and Ladies' Short Sleeve T-shirt
At the neckline, we use fibre that withstands repeated washing with non-stretch tape for durability. Have these well-priced, good quality basics versatile and lasting for everyday wear. Available in a variety of colours, in crew neck or v-neck.
---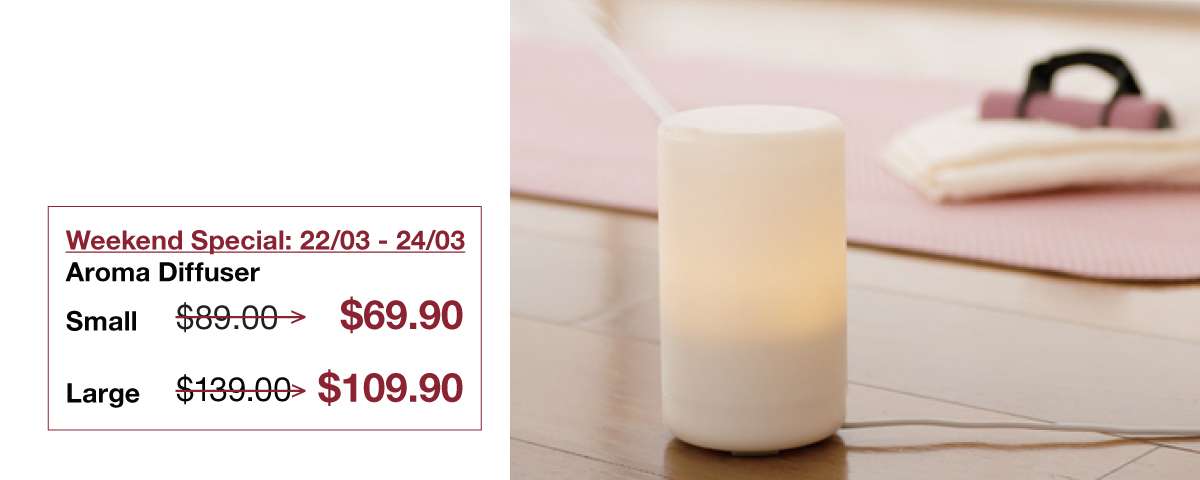 Aroma Diffuser
Uses ultrasonic waves to diffuse and disperse a fragrant mist. Designed for low-noise operation, it is also flame free and safe to use with children and pets around. Create a relaxing ambience with its 2-level brightness adjustable LED light.