Â

21 – 23 June, Weekend Special: PP Storage Drawer
MUJI PP Storage Drawer comes in various sizes and is stackable for compact and space saving storage. Made from Polypropylene and left naturally un-coloured, it allows the user to see what's inside the drawers while obscuring the contents with slight cloudiness to maintain neat looks.
For this weekend only, get any 2 or more PP Storage Drawers with 15% OFF!

Café&Meal MUJI
Freshen up with sparkling Café&Meal Soda, now at 20% OFF till 10 July. A great way to complete your nutritious meal!
Image left to right:
Lemongrass, Herbs and Passion Fruit Soda: Aromatic lemongrass paired with lime, thyme and delightful passionfruit.
Red Shiso Soda: A minty fragrance of red shiso, with lemon slices.
Triple Citrus Rosemary Soda: Rosemary-infused soda mixed with homemade and sugar cured grapefruit, orange and lemon.
Last week to enjoy MUJI Summer Promotions!


Breezy Organic Cotton Material
MUJI's daily wear is made of seasonal fabrics with simple design and natural colours, providing you freshness and comfort at each wear. This Summer, experience basic tees made from 100% organic cotton material grown in soil that has not used pesticides or fertilizers for more than 3 years. By using organic cotton, we carry the message of "feeling good life†that relates to a good material not only for the person using it, but also for the person making it.

Summer Home Living
Aroma Diffuser can help to create your desired ambiance and settings of your living space. Whether you need to refresh, unwind, concentrate or to sleep, you can select an essential oil scent that will fit your mood!
Let the Low Noise Circulator Fan bring some breeze into your home. The improved blades of the Circulator Fan provide high-speed breeze with low-noise operation, enhancing the indoor air circulation while bringing coolness to your home.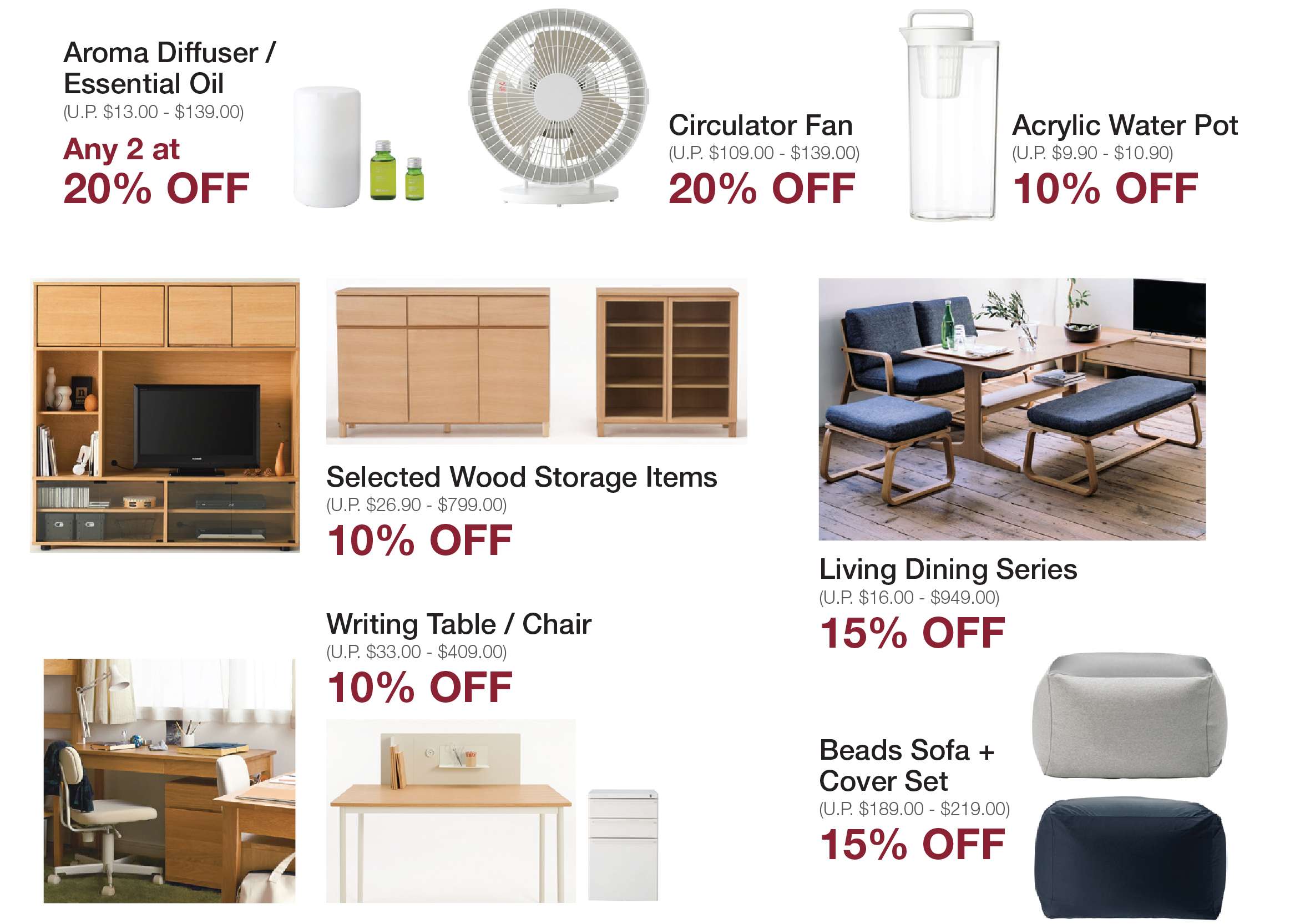 ---

Get FREE Home Delivery on your furniture purchases from now till 7 July with a minimum spend of $250 (usual with minimum $500 spent).
---
UOB Promotion
Enjoy 10% OFF any regular priced garment and household items at MUJI stores and 10% OFF a la carte items at Cafe&Meal stores when you use UOB Credit/Debit card on your purchases. Valid till 30 June only. Terms & Conditions apply. Shop and dine today!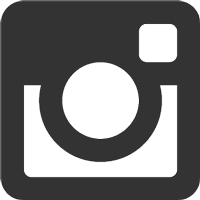 FAQ | Remove me from this list
Email not displaying properly? View this email in your browser
(c) MUJI (SINGAPORE) PTE LTD