Â
Looking for functional storage solutions that improve everyday lives? MUJI modular storage units are in just the right size that fit the way you need it to. Let's explore below on one of the most popular Polypropylene storage series.
Click-in below banners to view a mini clip for storage examples and ideas!
Selected small storage items at 10% OFF, till 31 July.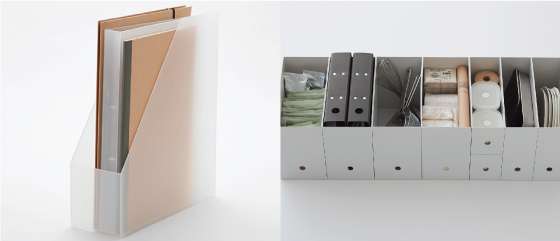 Polypropylene File Box 
Sort out a variety of things from magazines to documents with many sizes and thickness to choose from. Attach lids and castors to stack them up for greater mobility!Â
Polypropylene Storage
Designed with comfortable living space necessary for everyday life. Categorize and organize your items such as apparel with the PP Storage Drawers. These storage units have a simple design that can be placed in the closet or displayed as freestanding piece.Â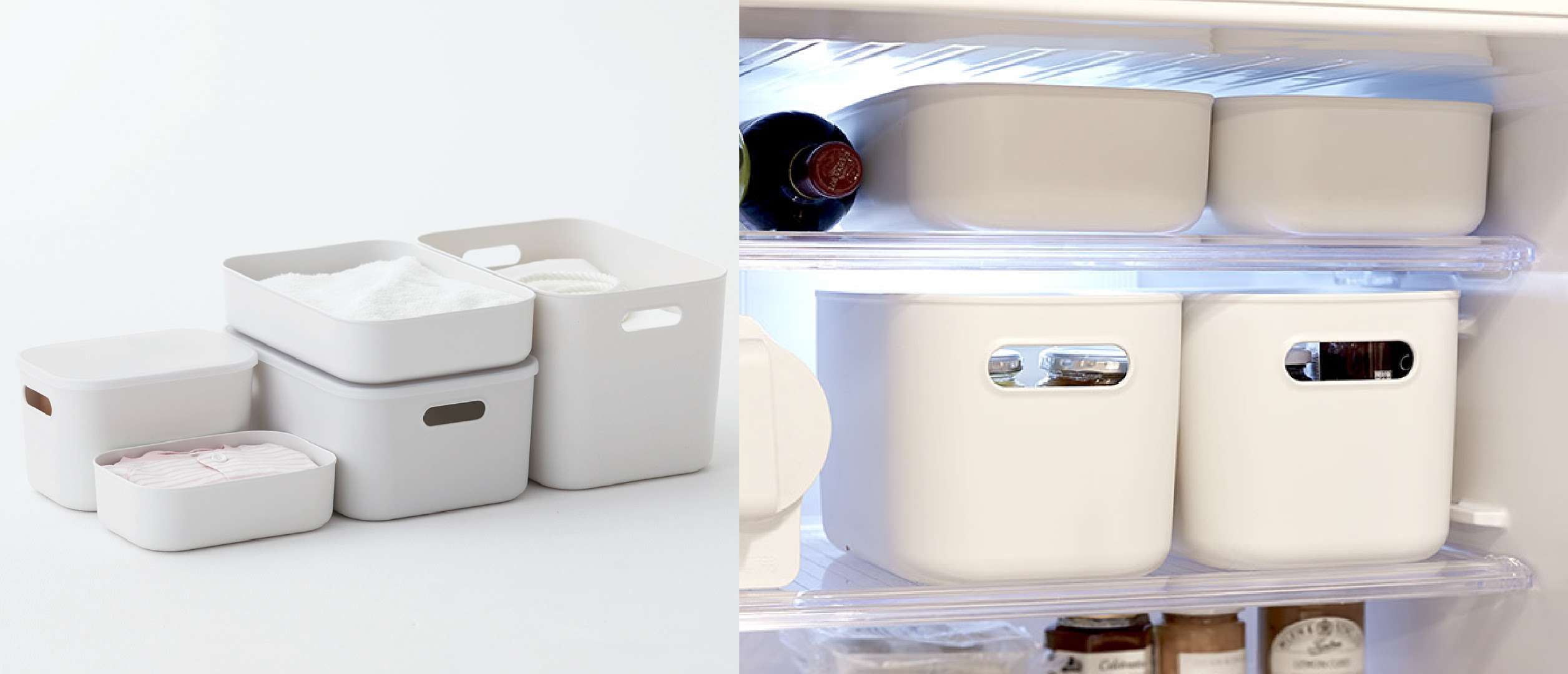 Polyethylene Soft Box
These Soft Polyethylene case are made of soft material that are safe for children. It can also withstand colder temperatures and can be washed with water for easy cleaning. Choose from a range of available sizes that will allow you to make the most of a limited space.Â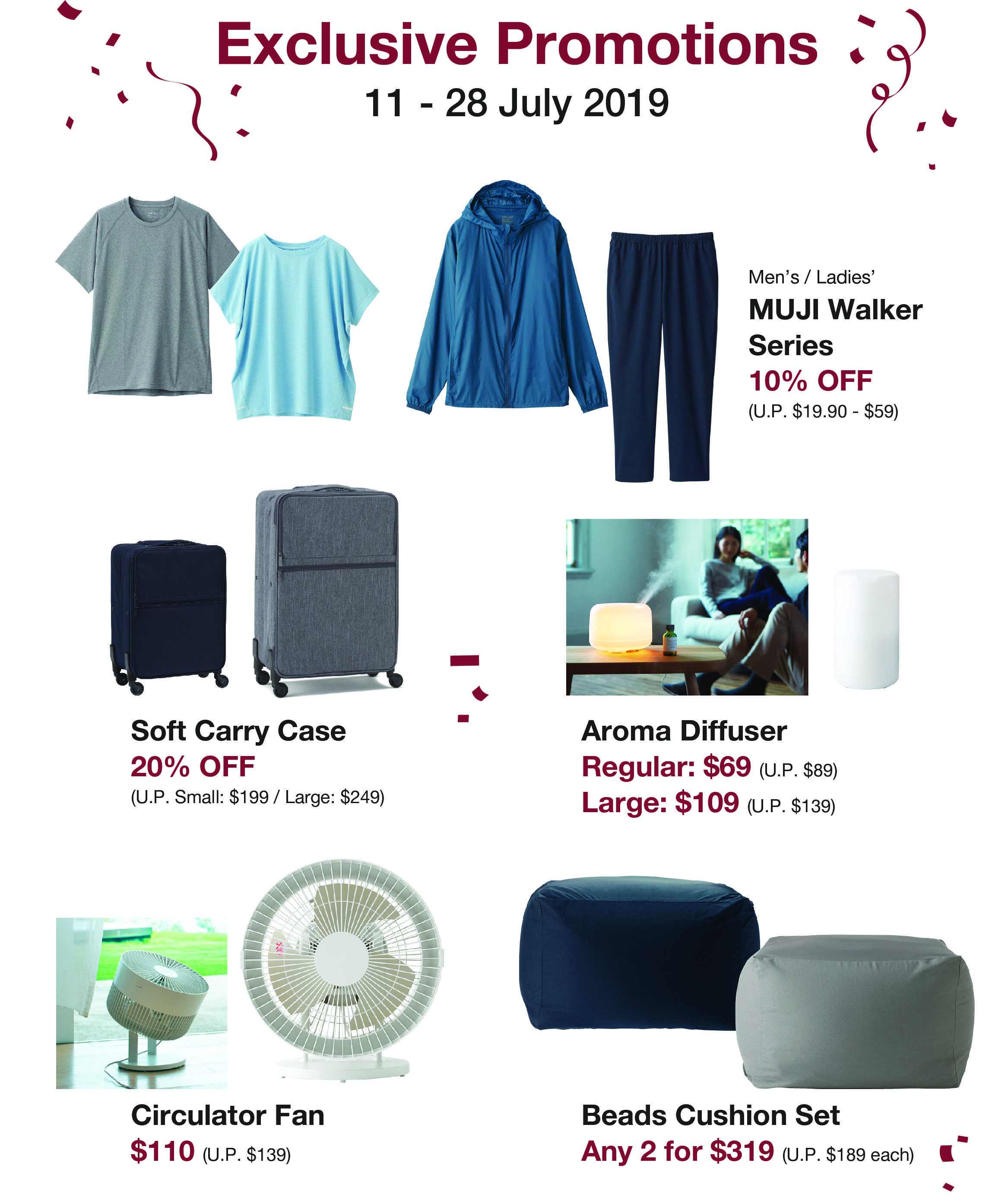 Other exclusive promotions and perks awaits in-store!
---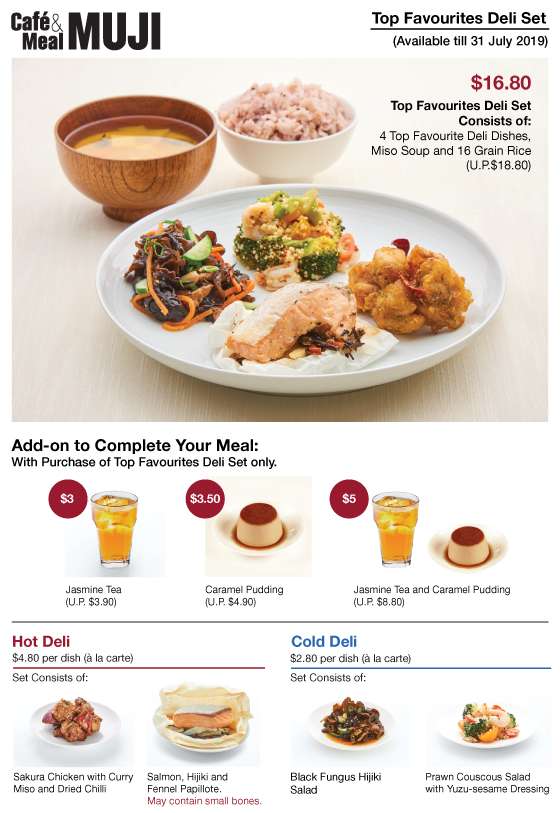 Enjoy the crowd's favourite 4 Deli Dishes in a Top Favourites 4 Deli Set available till 31 July, at MUJI Plaza Singapura and Raffles City.