Remote working has become a necessity for some companies due to the COVID-19 situation. More than ever, high productivity portable multitasking devices are in demand! If you have been looking for one, Microsoft's sale on their latest Surface devices is right on time!
So which Surface is right for you? Surface Pro 7, Pro X or Laptop 3? Let us compare the features, prices and designs for you!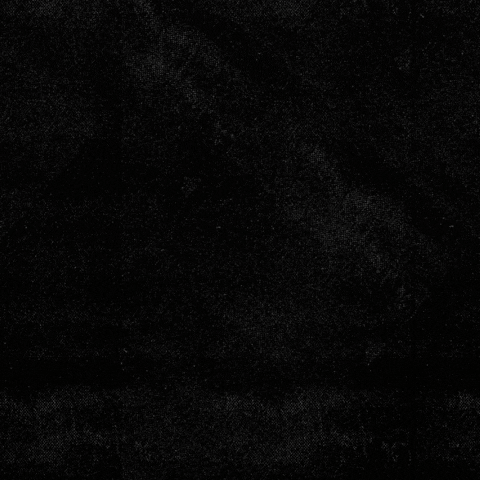 The Surface series has alway been our fave tech of choice and comes paired with serious PC hardware for maximum productivity. It is also lightweight and very travel friendly! Whether you are trying to catch up on work while on the go or just casually watching your favourite drama, the Surface Pro is versatile enough for all.
Latest Generation of Surface from Microsoft: Surface Pro X
Microsoft has promised during the launch of its latest Surface Pro model that users will be able to use the Surface Pro X for at least 7 years due to its new Microsoft SQ1™ processor which is 3 times more powerful than the Surface Pro 6.
Maximizing performance, productivity, connectivity, and battery life in the signature thin design was the goal when Microsoft collaborated with Qualcomm® to develop the custom Microsoft SQ1™ processor. The result: PC power in an ultra-thin, 2-in-1 laptop, and a new class of modern, lightweight, LTE-enabled designs that build on renowned Qualcomm® DNA — with all-day battery life to fully support an always-on, always-connected mobile lifestyle.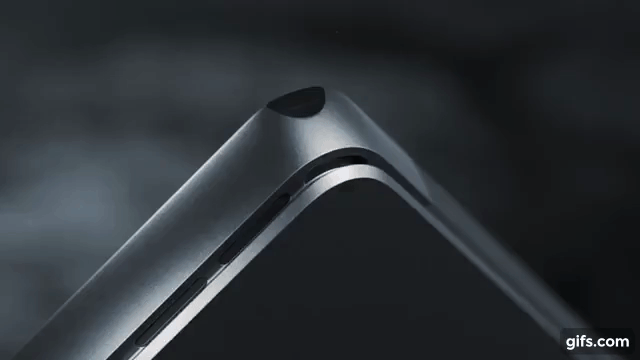 The upgraded unibody magnesium design looks super sleek and it is now thinnest 2-in-1 laptop at 7.3mm!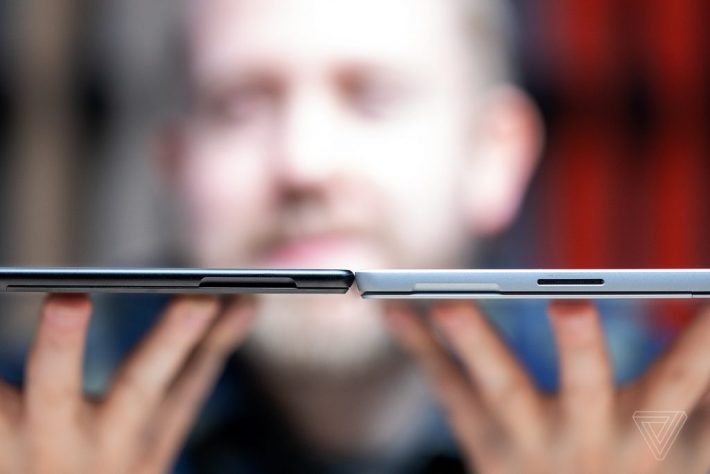 Surface Pro X's design makes the other Surface devices look old.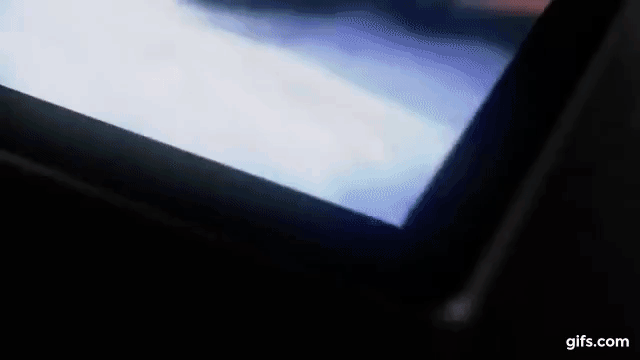 The biggest physical change is the screen which is now a virtually edge-to-edge PixelSense™ 13" Display touchscreen. The stunning touchscreen with signature 3:2 ratio gives you the most workspace possible.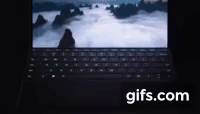 Make Surface Pro X a full laptop and portable studio with Surface Pro X Signature Keyboard with Slim Pen, an upgraded version of the Surface Pen. The Pen stores securely and recharges in the luxurious, Alcantara® covered keyboard, complete with backlit keys and large multi-touch glass trackpad. You will never lose the pen easily again!
You can write, sketch, charge and repeat with the rechargeable Surface Slim Pen, featuring tilt for shading, exceptional pressure sensitivity, and virtually no lag.
Writing and drawing with the redesigned Surface Slim Pen feels natural, with a thin, light, easy-to-hold profile. Tilt the precision inking tip to shade your sketches, just like you would with a graphite pencil.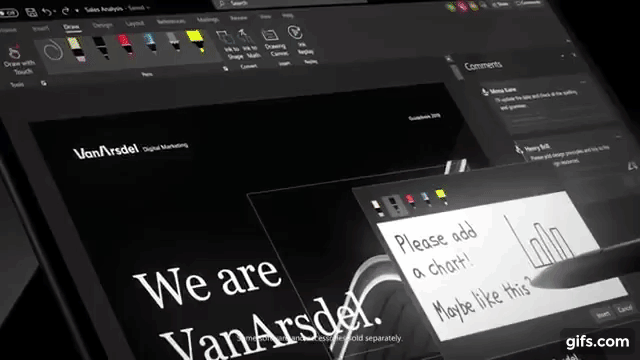 Equipped with both LTE and Wi-Fi connectivity, you can insert a data sim card directly into the Surface Pro X for all-day on the road blazing fast LTE Advanced Pro connection. You no longer need to seek out Wi-Fi connections or use your mobile hotspot which will drain your mobile's battery!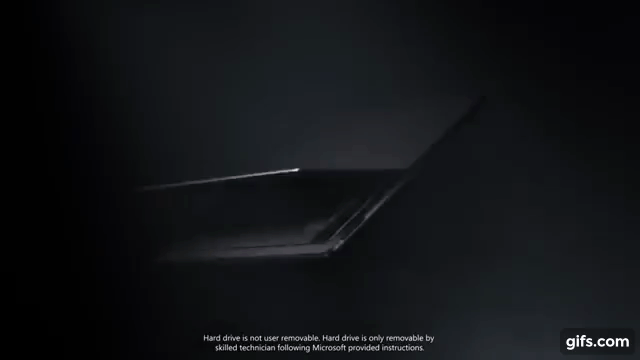 There are now 2 USB-C™ ports connecting to displays, docking stations, and more, resolving the previous issue of not enough ports.
The 5.0MP front-facing camera with 1080p full HD video plus dual far-field Studio Mics will make your Skype calling crystal clear. The audio quality from upgraded 2W stereo speakers with Dolby® Audio™ is also much better than most laptops.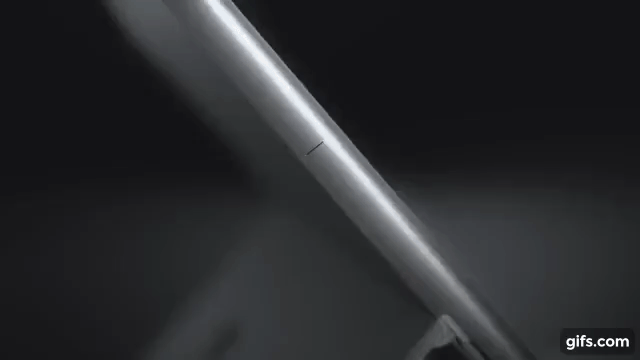 The Surface Pro X is as versatile as ever, well-designed with impressive form factor. Get ultimate mobility for working and connecting without an office, browsing, sketching on-screen and streaming Netflix in this ultra-thin edge-to-edge 2-in-1 laptop.
If you need the best specs and the sleekest design, choose Surface Pro X! Now you can choose between 256G, 512G storage in Microsoft's sale!
Best Overall Mainstream Model: Surface Pro 7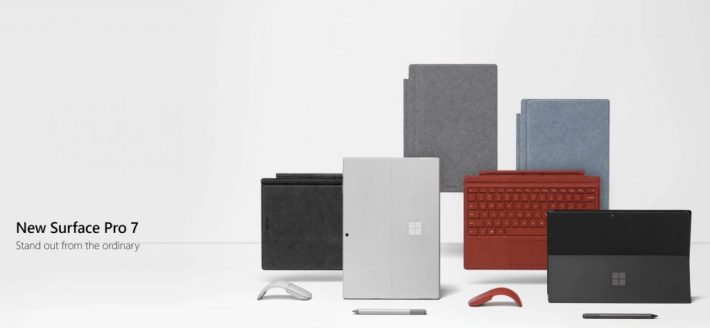 The Surface Pro 7 was launched in Oct 2019 and is a 12.3" touchscreen 2-in-1 laptop that's ultra-light and versatile. You can work and play virtually anywhere especially with its all-day battery life! It has tablet-to-laptop versatility and better connectivity with USB-C™ and USB-A ports.
Personalise your device with their Signature Type Cover, Surface Pen and Surface Arc Mouse — all in rich colours you can mix or match.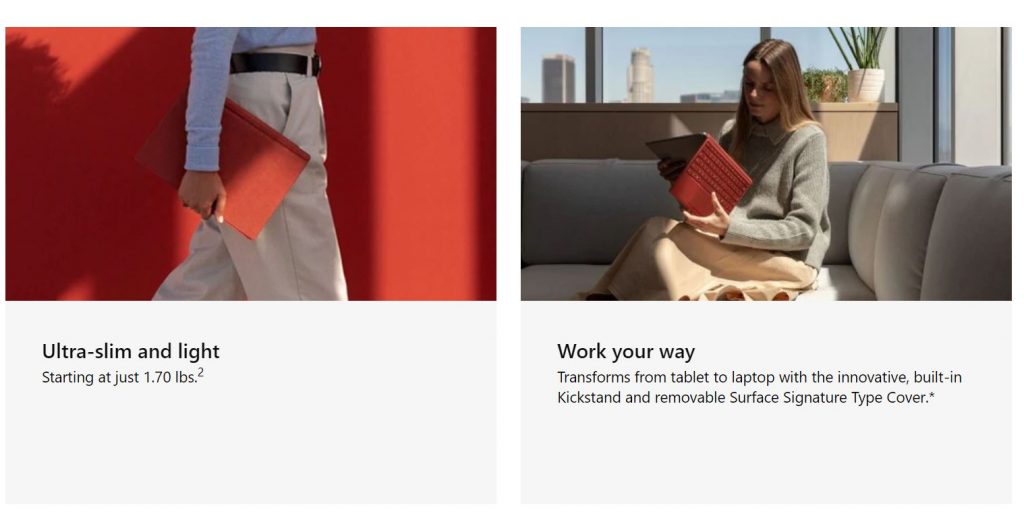 It can even be charged with a portable battery at about 5% per 10 min charge! The new Surface Pen is better and faster than ever, with tilt for shading, greater sensitivity and virtually no lag to help you capture your thoughts and get more done. Available in Platinum and Black, plus new Ice Blue and Poppy Red!
Surface Pro 7 features a powerful Intel® Core™ processor, improved battery and graphics, and more multitasking connections.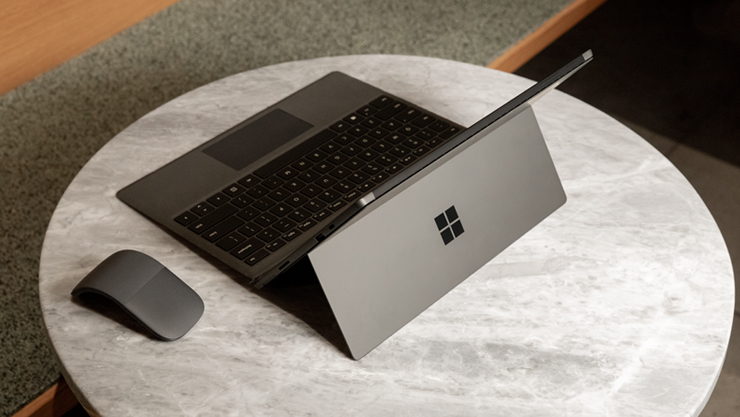 The upgraded Surface Pen has a new handwriting recognition feature for Microsoft Excel. Users can write text into the data cells within Excel, and can easily remove data by scribbling on them with their Surface Pen device.
Whether you get the latest Surface Pro X or the Surface Pro 7, we are sure that you will love both as the Surface series is the best touchscreen 2-in-1 laptop in the market! From the first Surface RT till Surface Pro 7 & X, Microsoft has been trying their best to prove that Windows tablets are the most functionable in the market. After years of upgrading their models, the latest Surface Pros have proven to us that they are in a new class of their own!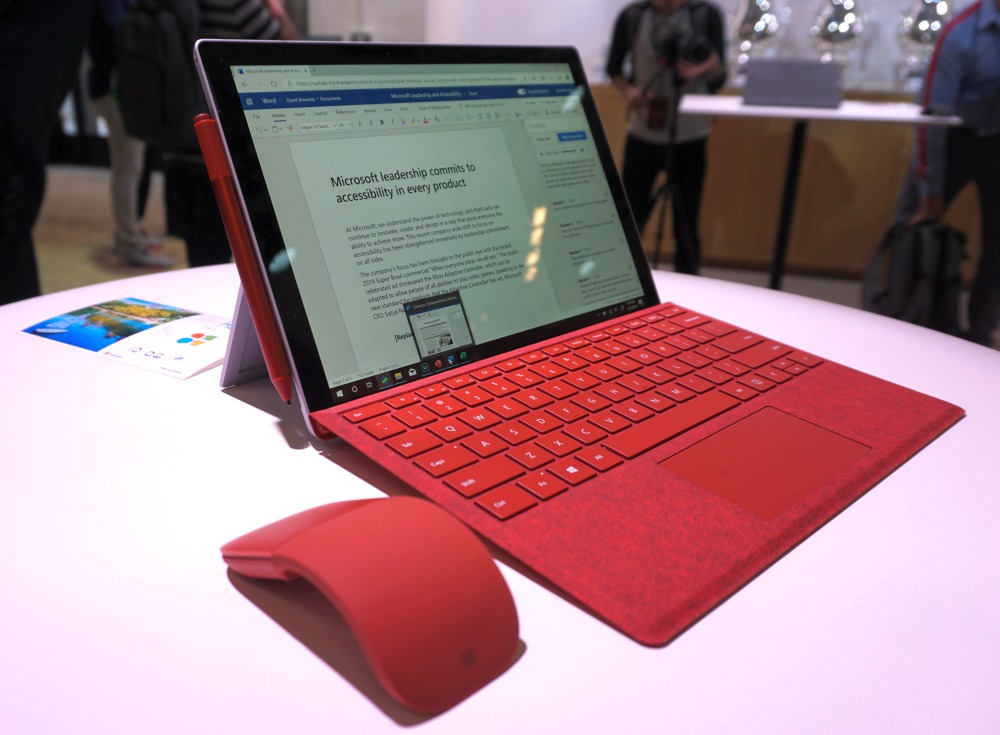 With the introduction of the latest Surface Pro X, Surface Pro 7's price is now cheaper than ever. For its functions and fast overall performance, the price will be great for most mainstream users!
If you prefer a traditional laptop design: Surface Laptop 3

The brand new Surface Laptop 3 is slim and stylish, yet still powerful with exceptional performance, improved speed and graphics, plus long battery life! It is available in 13.5" and new 15" touchscreens, rich colour options and two durable finishes.
Whether you're creating, catching up or chilling out, Surface Laptop 3 gives you more power, industry-leading processors, greater multitasking performance, Instant On, and Fast Charging.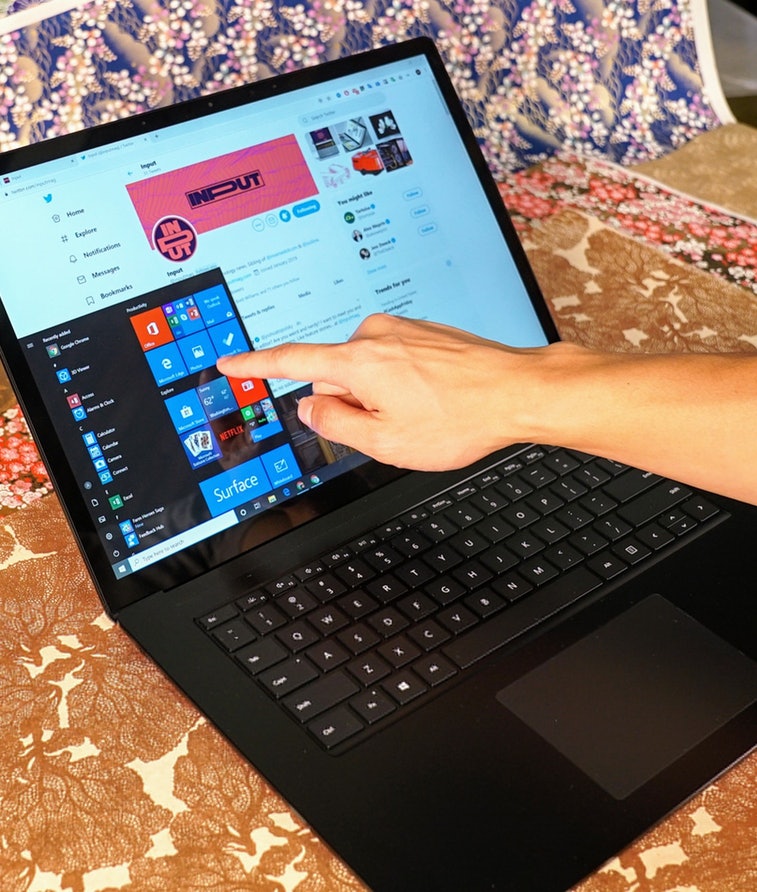 The 13.5" version comes in four colours: Cobalt Blue, Sandstone Gold, Platinum and Matte Black. The new 15" version comes with the New AMD Ryzen™ 7 Microsoft Surface® Edition processor and 20% increased screen size.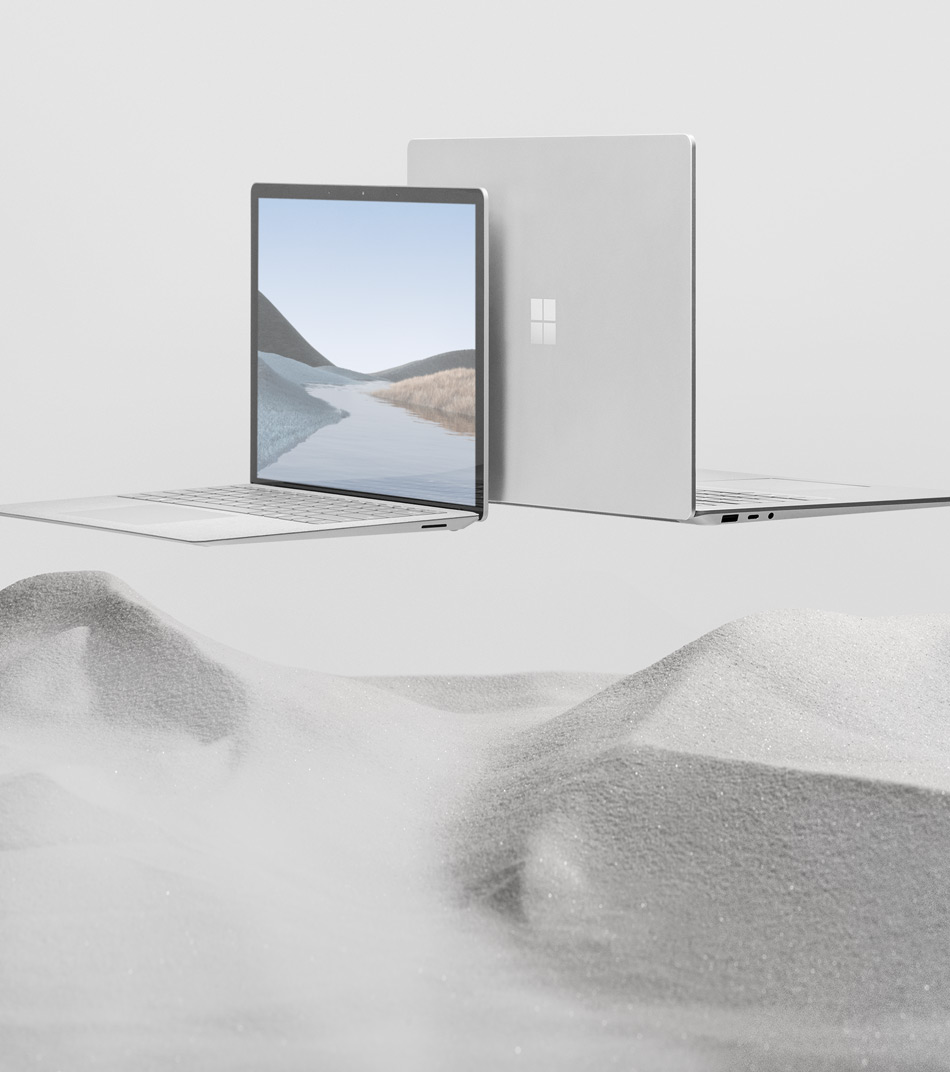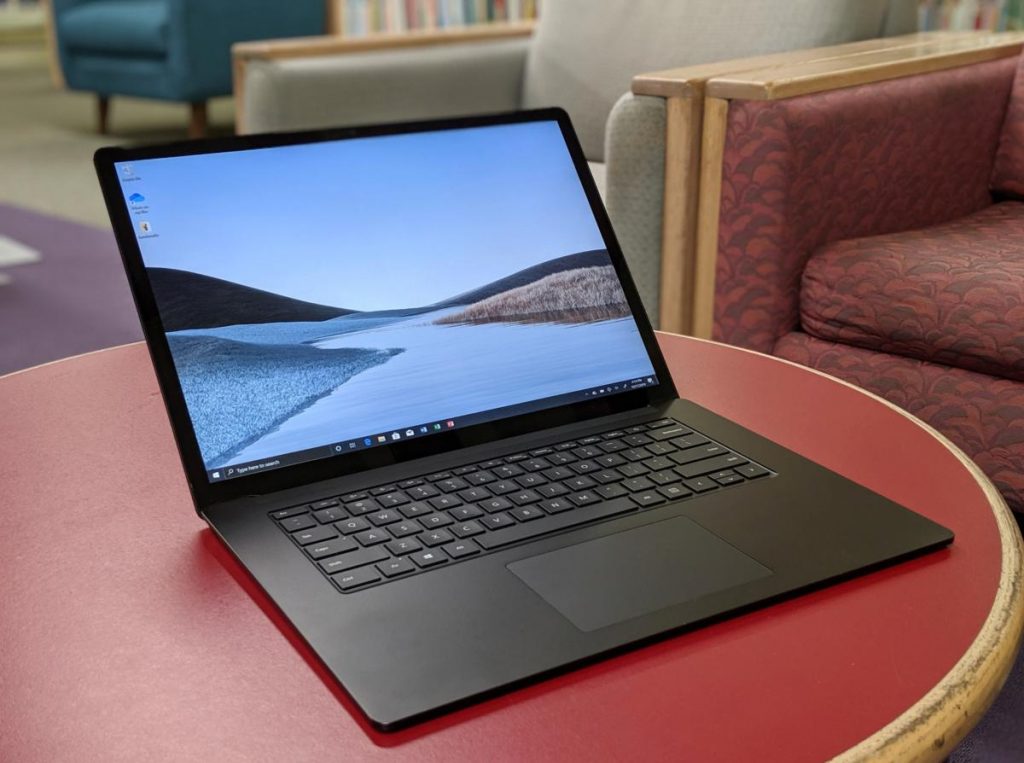 You will get up to 11.5 hours plus standby that extends your battery when you're away, and Fast Charging — up to 80% in about an hour. It comes with both USB-C™ and USB-A ports for connecting to displays, docking stations and accessory charging.
Surface Laptop 3 also comes with Windows Hello face authentication front-facing camera, 720p HD f2.0 front-facing camera, dual far-field Studio Mics and Omnisonic Speakers with Dolby® Audio™ Premium so you can be sure that your conference meeting, music and movies will be as clear as crystal!
If you do not need the tablet function, Surface Laptop 3 is perfect for you!
Microsoft March Sale features both the 13" and 15" versions of Laptop 3. For the 13", you have the options of: i7/16/512GB black, i7/16/512GB silver. For the 15", A9/8/256GB silver, A9/16/256GB black, A9/16/256GB silver. You can save up to $374 at this sale, so don't miss it!
This time Microsoft's sale is limited to Singapore only so don't miss it! Get a new high performance device for yourself now!